Cebu Normal University (CNU) delegates ignited the institution and Region VII's pride as they secured third place in the Same Event Edit and Songwriting Competition at the State Universities and Colleges (SUC) Fair 2023, held in SM City, Iloilo, from July 10-13.
Themed "Navigating the Global Academic Landscape through Innovations, Cultural and Arts Preservation, and Higher Education Quality," the annual fair hosted by the West Visayas State University (WVSU) commemorated the Commission on Higher Education's (CHED) anniversary.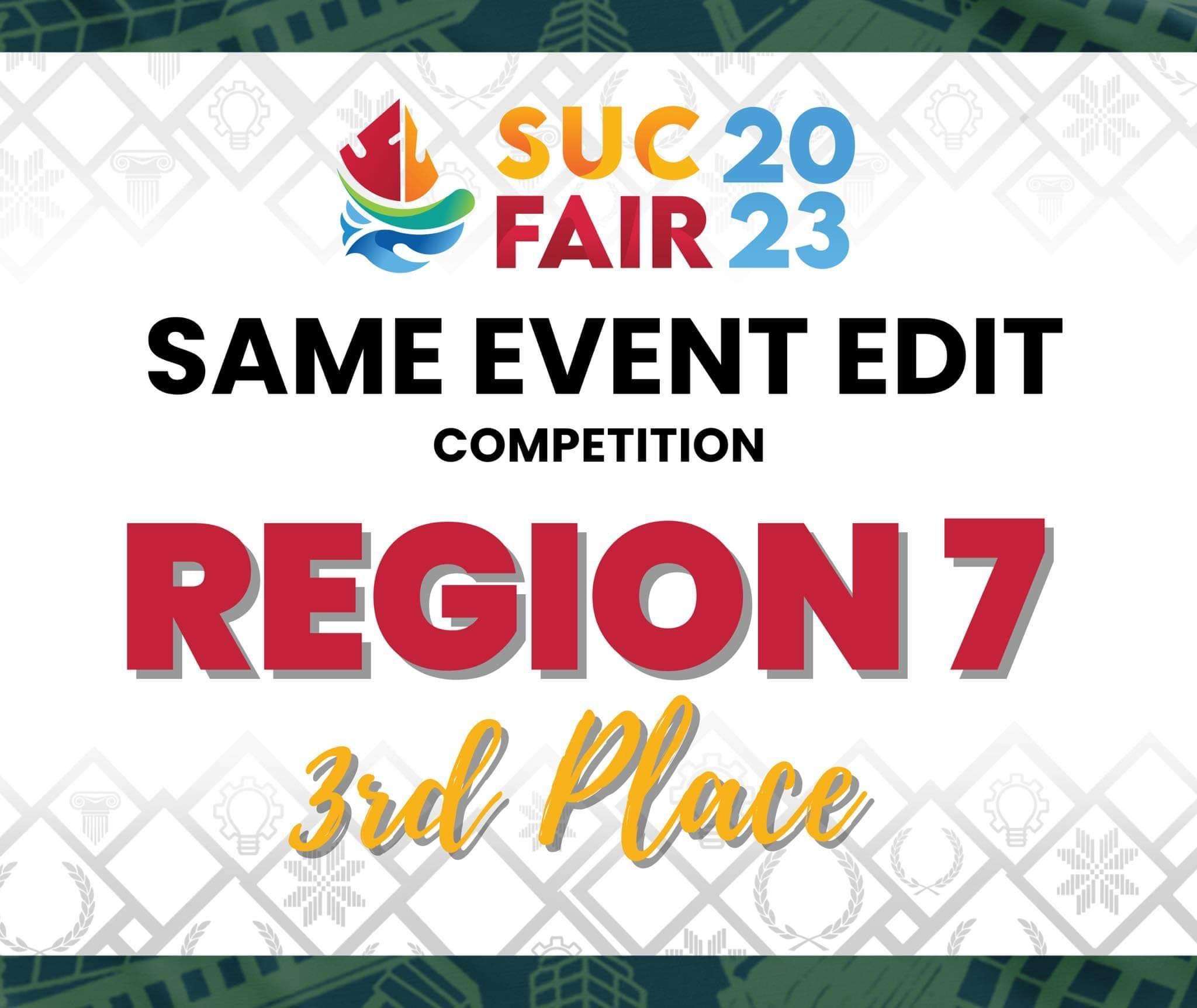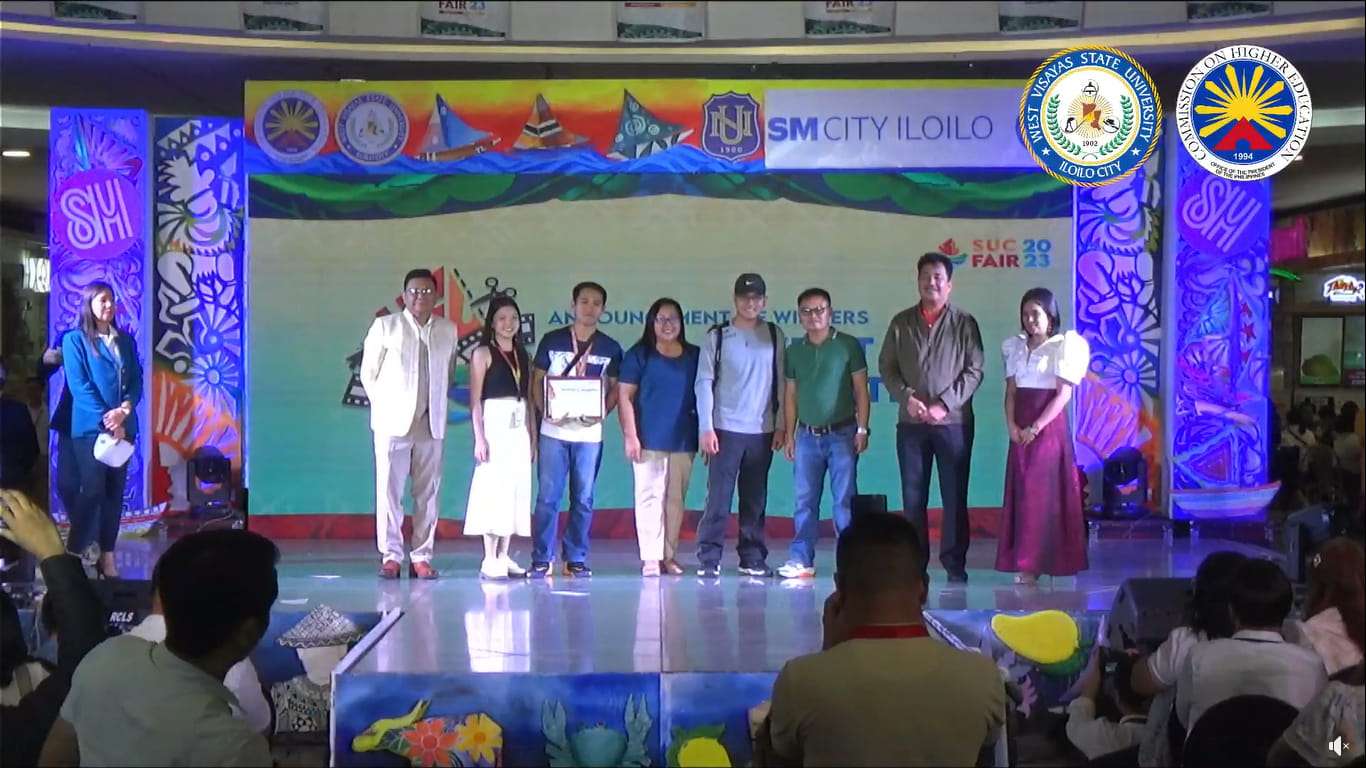 Hailing from the Department of Communication and Media Studies (DCMS), first-year Integrated Marketing Communication and Press Relations (IMCPR) Lourdes Isabella Corpuz and third-year Broadcast Journalism majors Carl John Griño and Hoehnferdz Gonzaga bagged third place in the Same Event Edit Competition.
"I wasn't expecting that I would be able to experience a face-to-face national competition this year. Nonetheless, it is an honor to represent Cebu Normal University and the Central Visayas region on the national stage," said Griño in a Facebook post.
Moreover, Corpuz shared in an interview that they had to start working as early as four AM to take good shots and only had one day to edit the video.
Having recently triumphed at the Philippine Fact-Checking Summit's Pak Check! Video Making Contest last June 30, she conveyed that the three of them contended at the said competition in anticipation of the SUC Fair and to "build rapport and test our skill set."
"I find it an honor to work and learn from my two seniors in the Communication Department, Owen and Carl, because they taught me a lot of things in journalism as well as proper work ethics. The three of us enjoy good conversations [and] discussions, but I think what connects us is our love for storytelling," Corpuz added.
Coached by DCMS Chair Dr. Joseph Elvir Tubilan, team leader Gonzaga led the script-writing and editing, while Corpuz and Griño handled graphics and translations. Griño also took charge of the documentary's voice-over.
The team documented the significance and highlights of the four-day fair in their three-minute video, which brought together innovations, culture, and arts from the SUCs of all regions.
Meanwhile, Krisha Ira Mae Sepe (Bachelor of Arts in Communication major in Broadcast Journalism I) and CNU-Chorale representatives Joel Japheth Guion (Bachelor of Culture and Arts Education III) and Sean Andrex Martinez (Bachelor of Arts in Literature II) clinched the Songwriting Competition third place.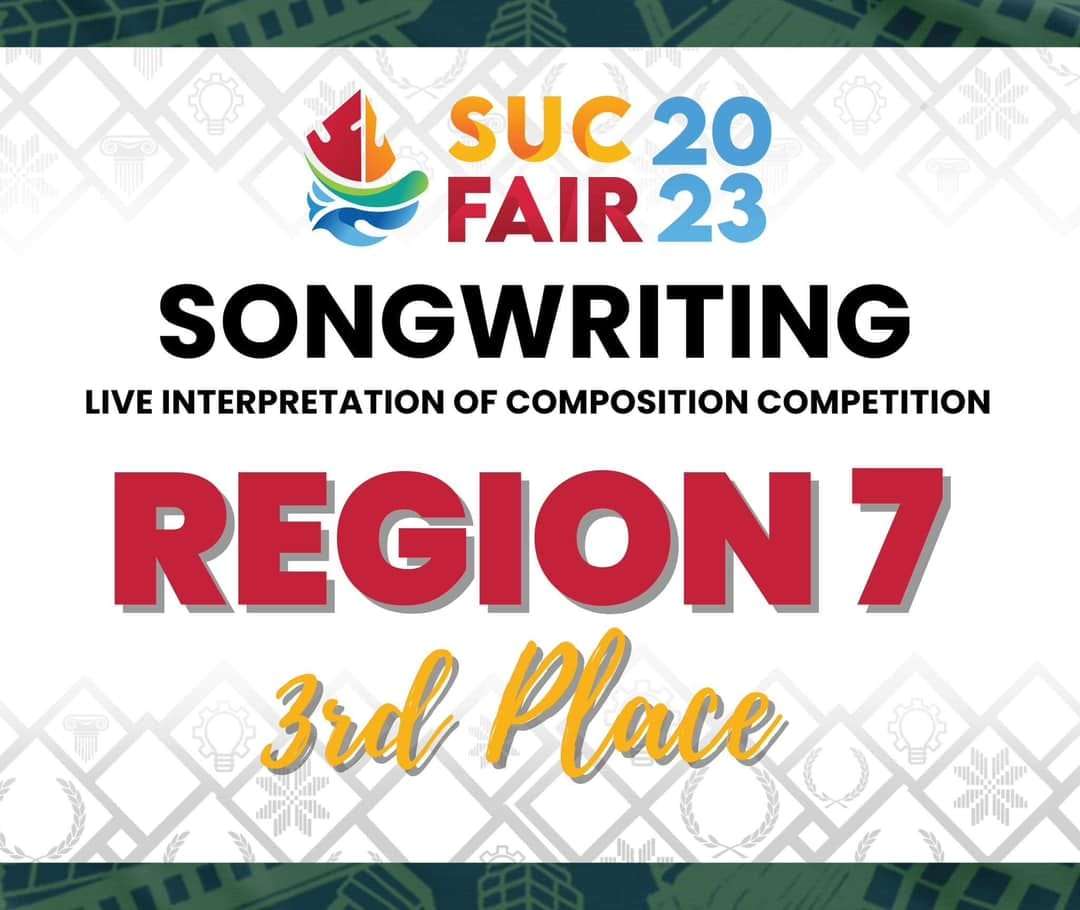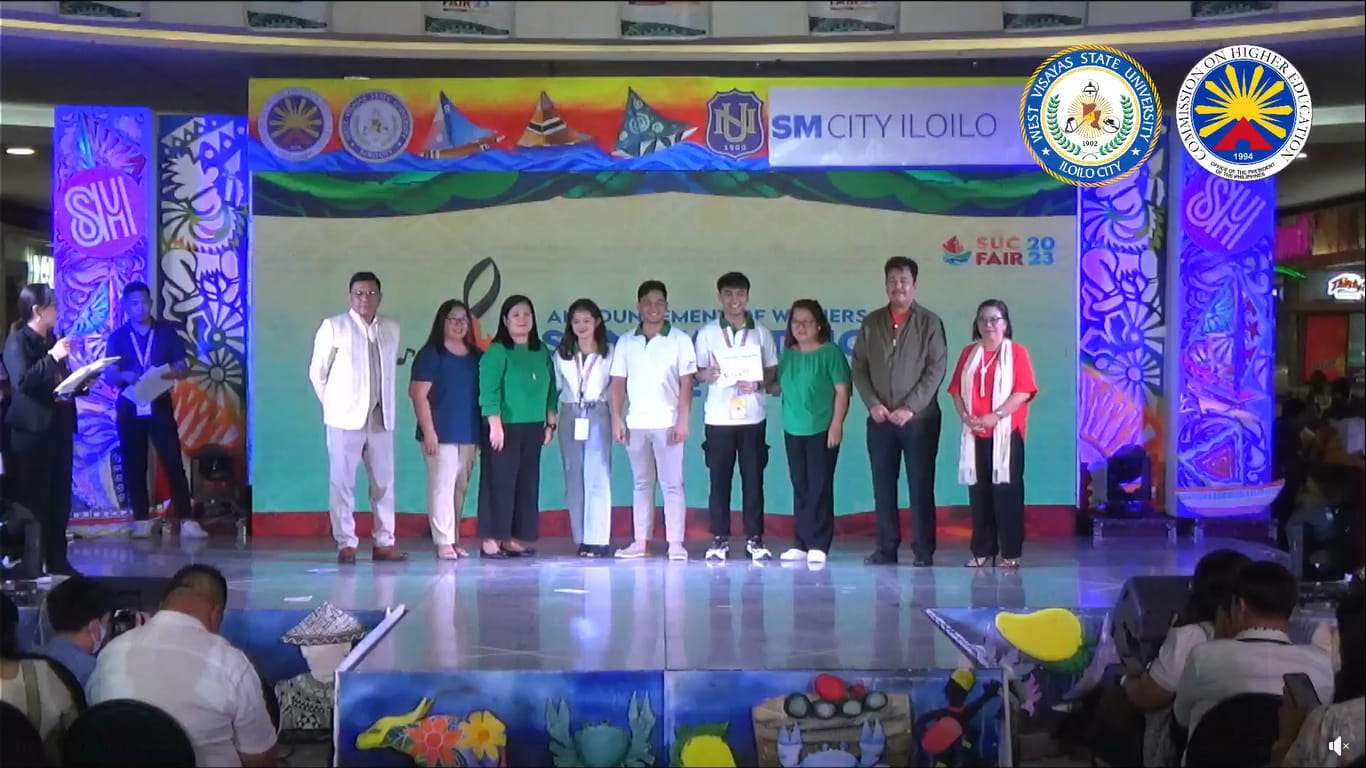 CNU-Chorale Director Darlane Yap guided the team as Martinez and Kirsten Orbeta (Bachelor of Arts in English Language II) composed the song while Guion made the music and arrangements.
In an interview, Guion shared that they made the song "Beyond The Possibilities", which speaks about how life is full of possibilities, in only three days because of the sudden announcement.
He furthered that he felt anxious singing in front of a crowd, but with the support of their teachers and Professor Yap, they performed the song without regret.
Martinez also expressed his insights on the event, "It was truly a memorable experience. I have witnessed different kinds of culture portrayed in different arts and innovations. This experience and opportunity have given me a better understanding of the world we live in." §
Words and Screenshots by Jonalyn Infante
Pubmats grabbed from WVSU Facebook Page