College of Arts and Sciences
Languages and Literature Department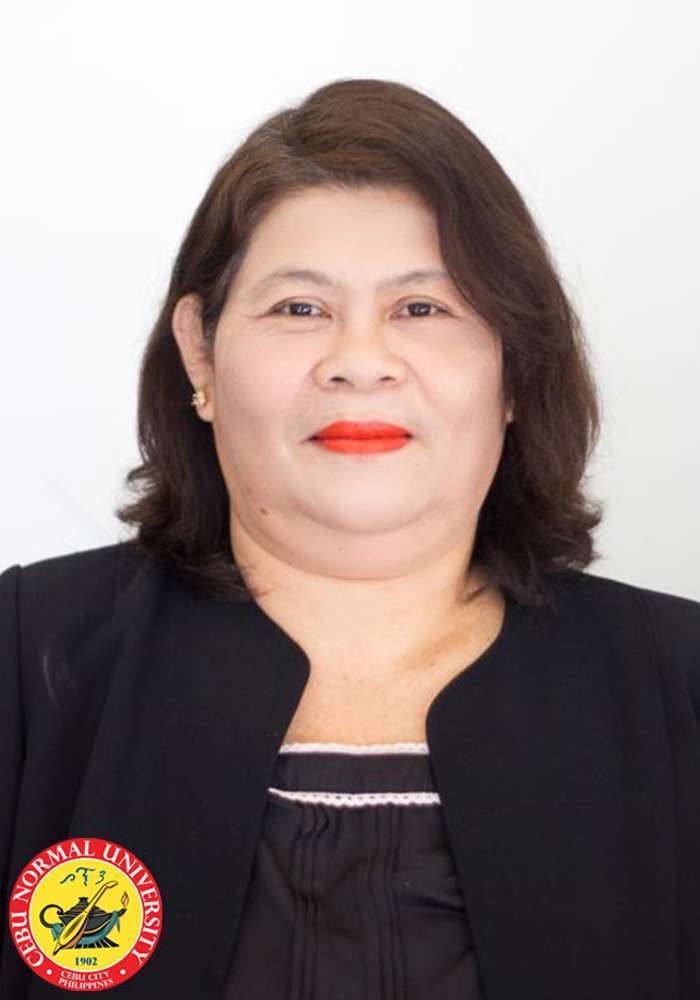 CARMEL VIP C. DERASIN, MAED-AS, Ed.D-ELT
FACULTY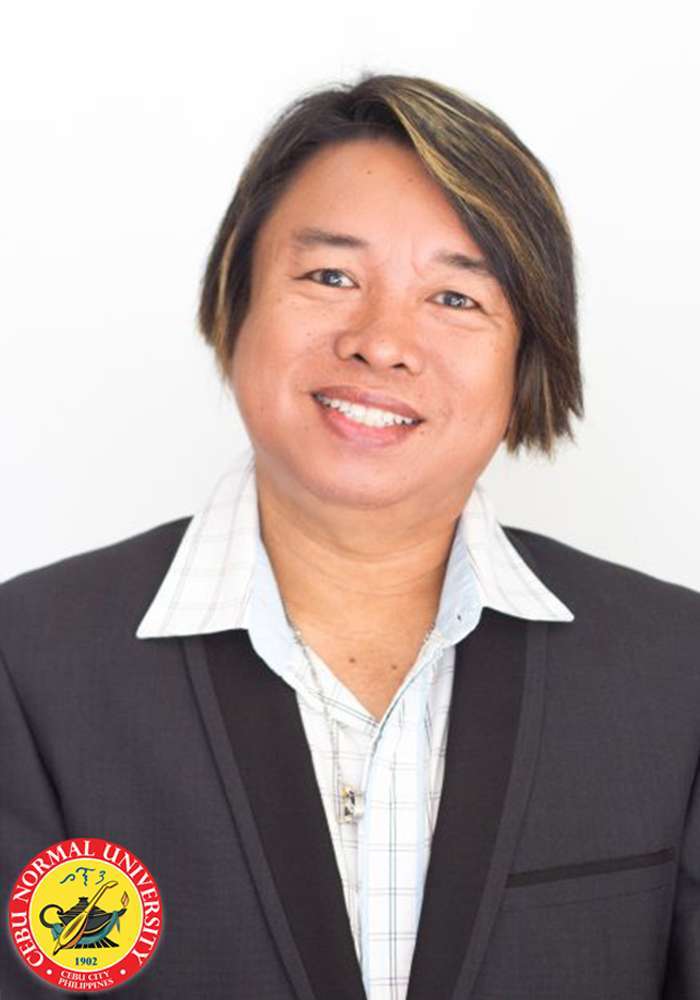 LITO L. DIONES, MA-LIT, DALC
FACULTY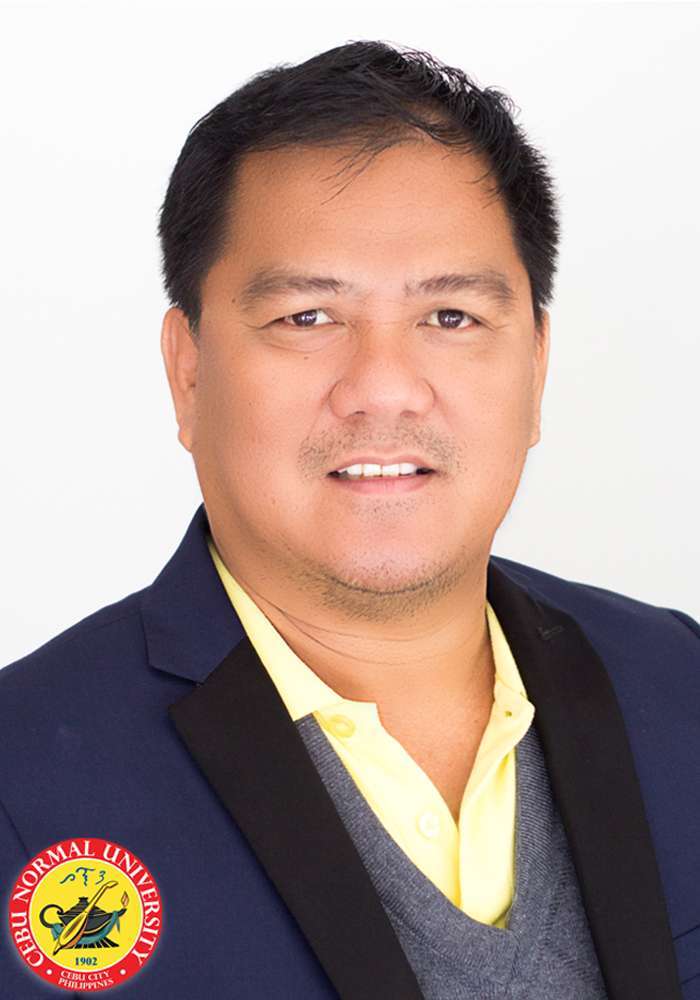 JOSEPH SOL S. GALLEON, MST-Ed.TECH, MS-SPED, Ed.D-EM, DALC
FACULTY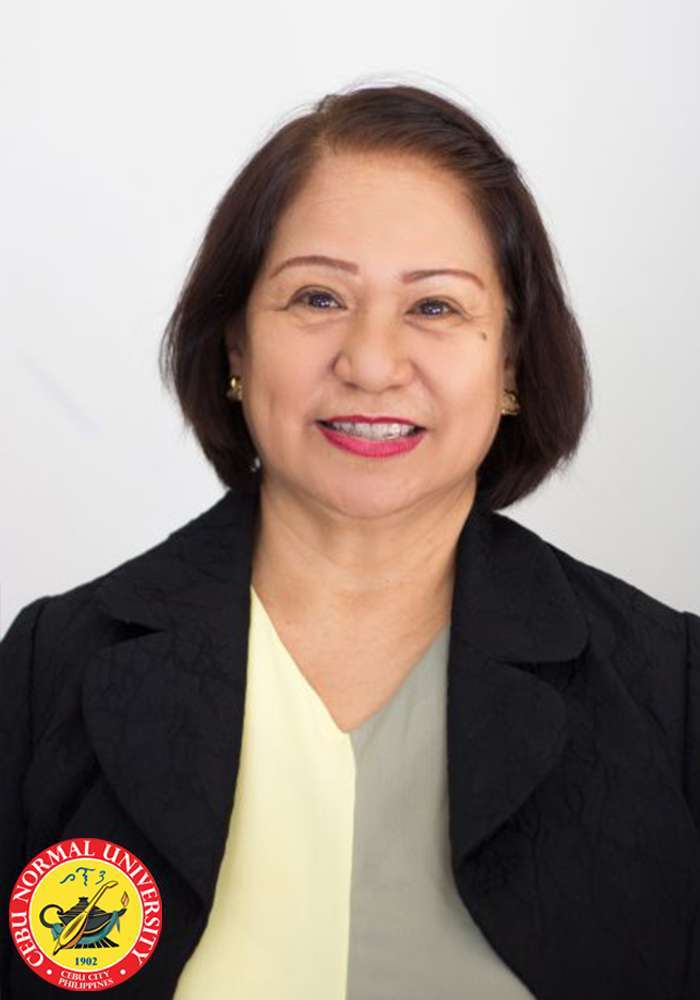 MA. FE. Y. GOCOTANO, MAED-GC, Ed.D-ECE, DSPEd
FACULTY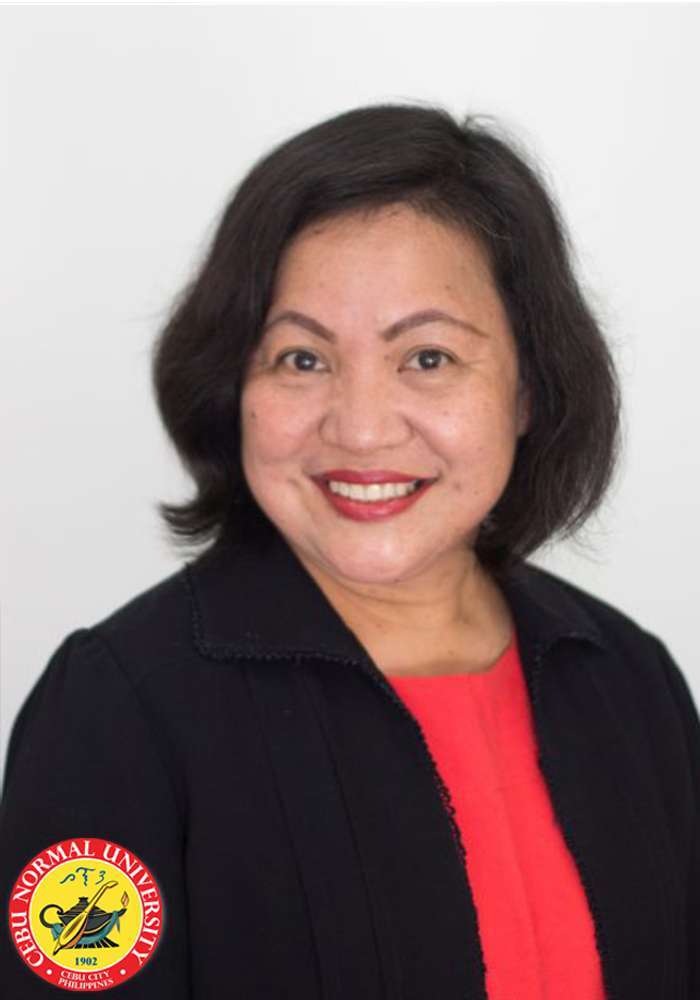 ANA FARA C. NELMIDA, MA-ELT
FACULTY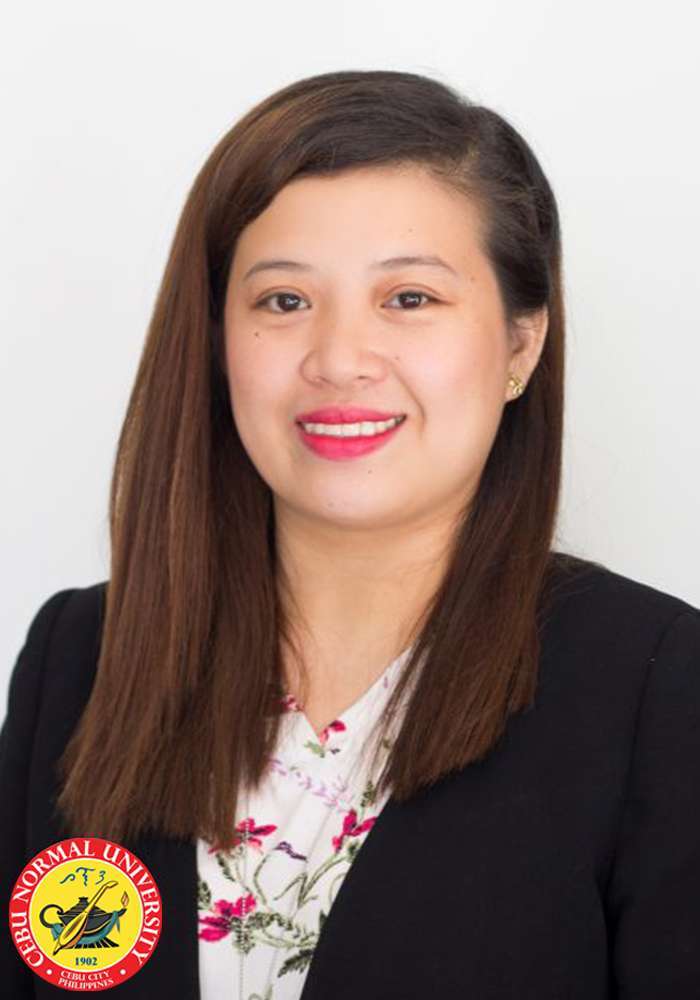 CHRISTINE V. PEPITO, MAED-ELT
FACULTY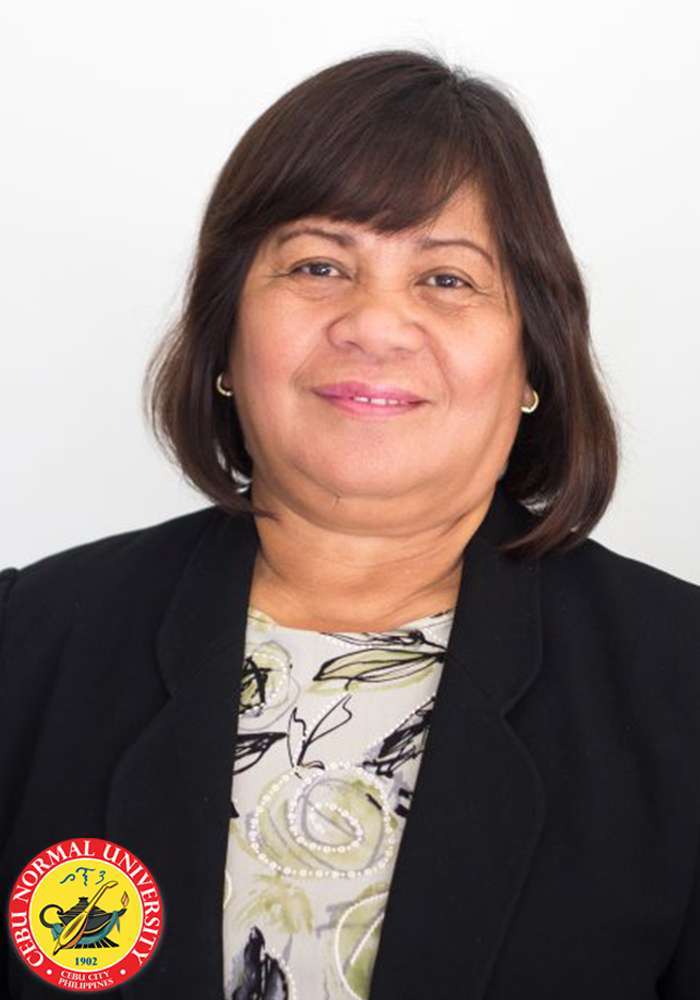 VINCHITA G. QUINTO, MAED, Ed.D-ELT
FACULTY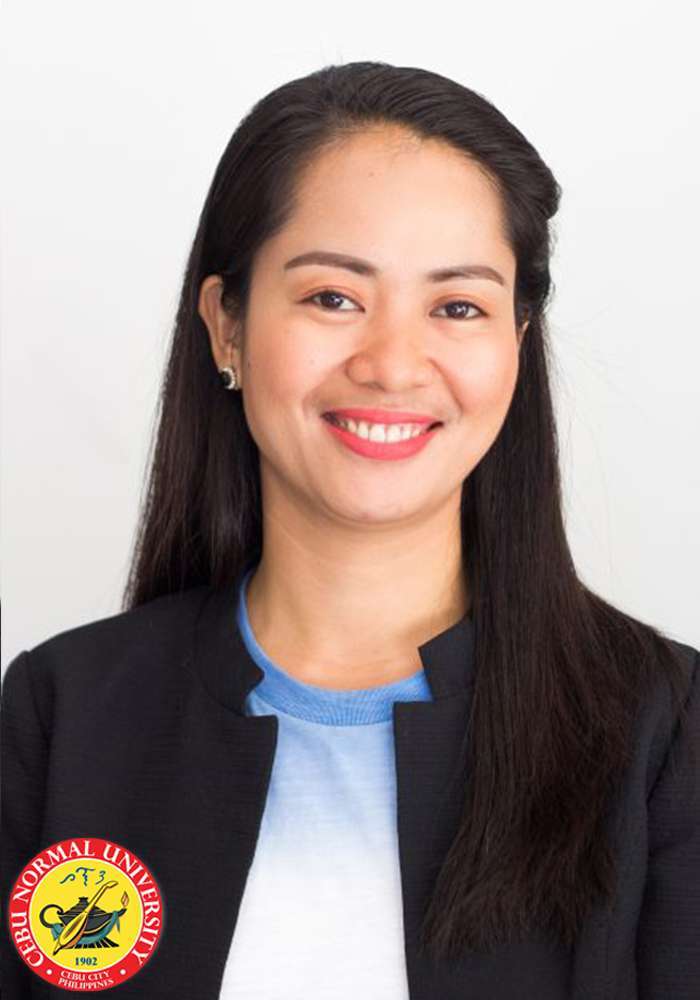 GILDA C. RIVERA, MA-AL
FACULTY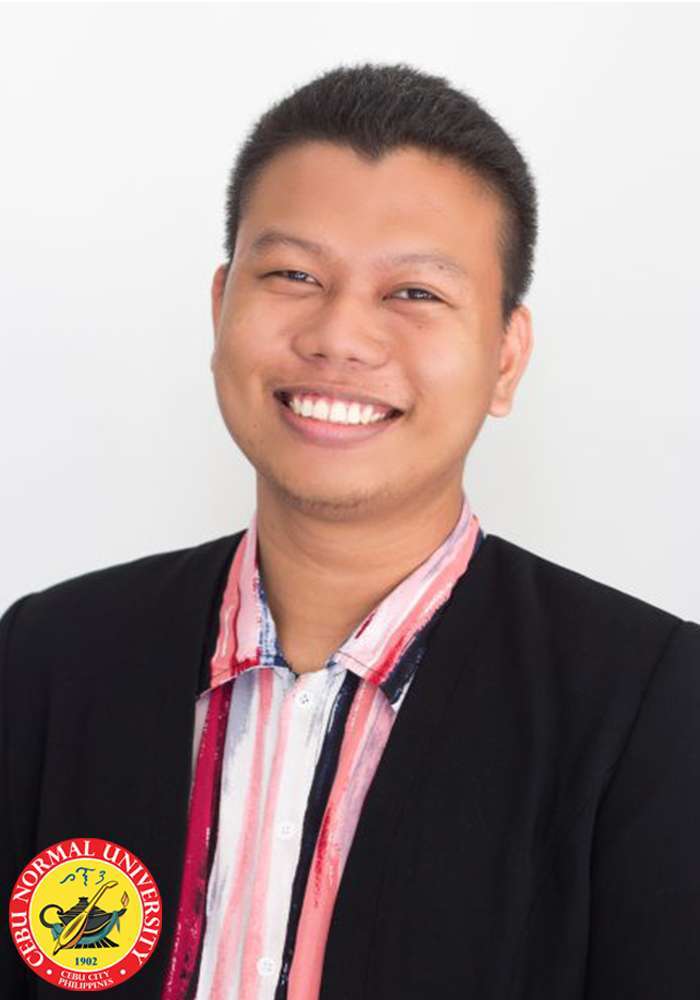 ELVIN E. RUIZ, MA-LIT
FACULTY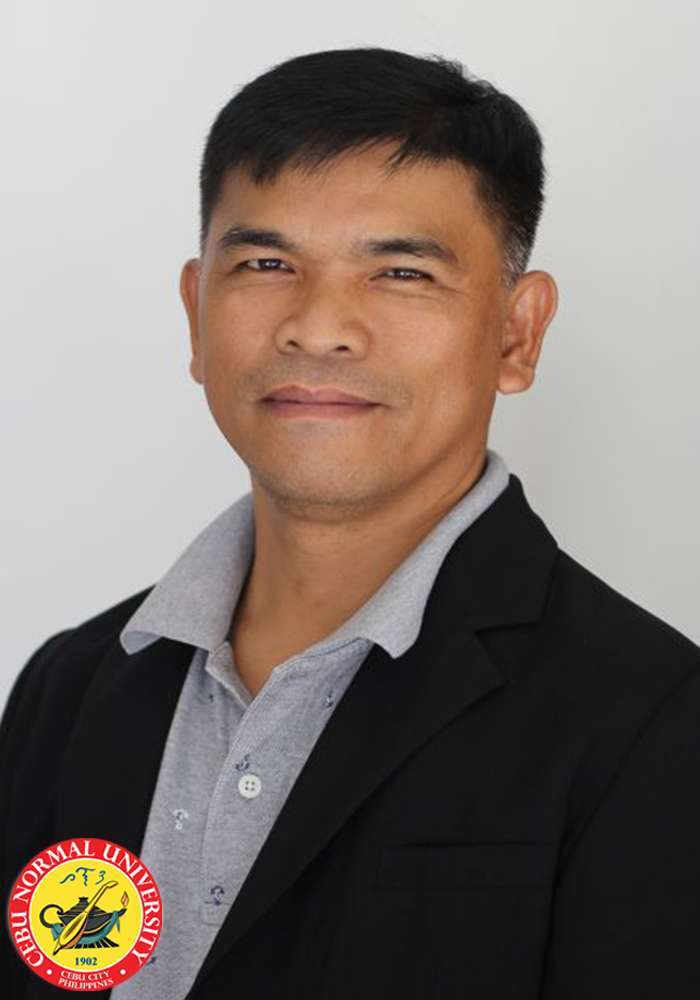 CRISANTO D. TOLEDO, MAED-FIL, DALC
FACULTY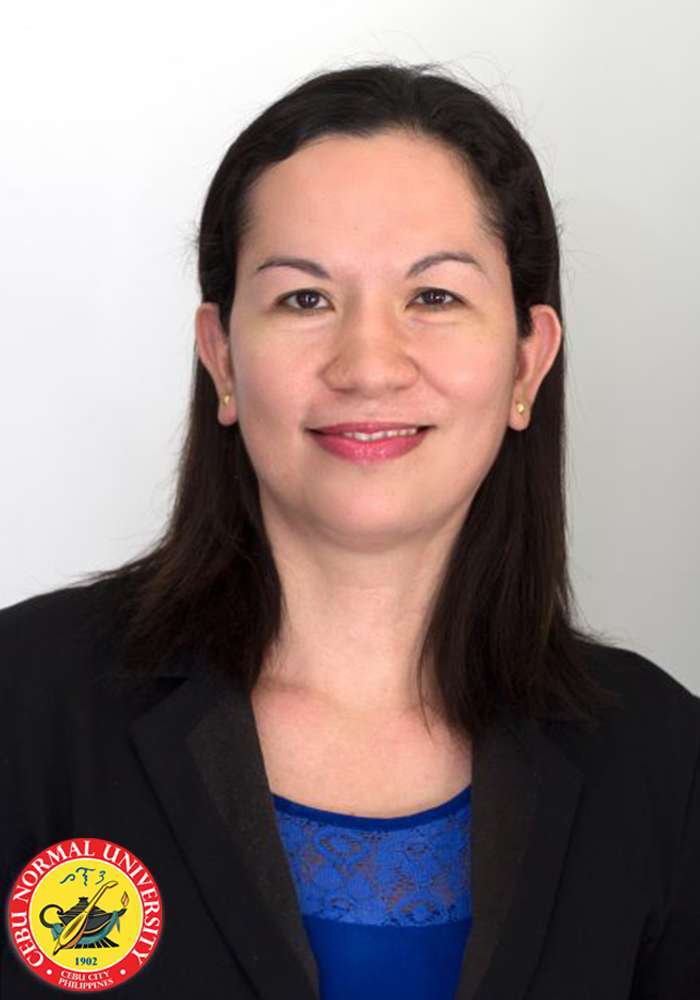 MARIA EDEN C. ZARATE, MAED-TESL, Ed.D-ELT
FACULTY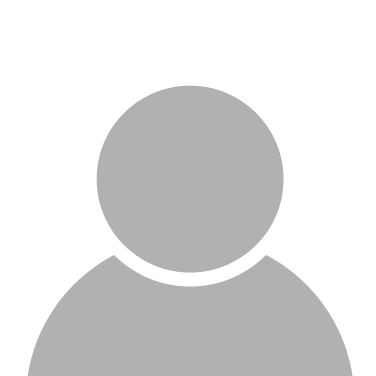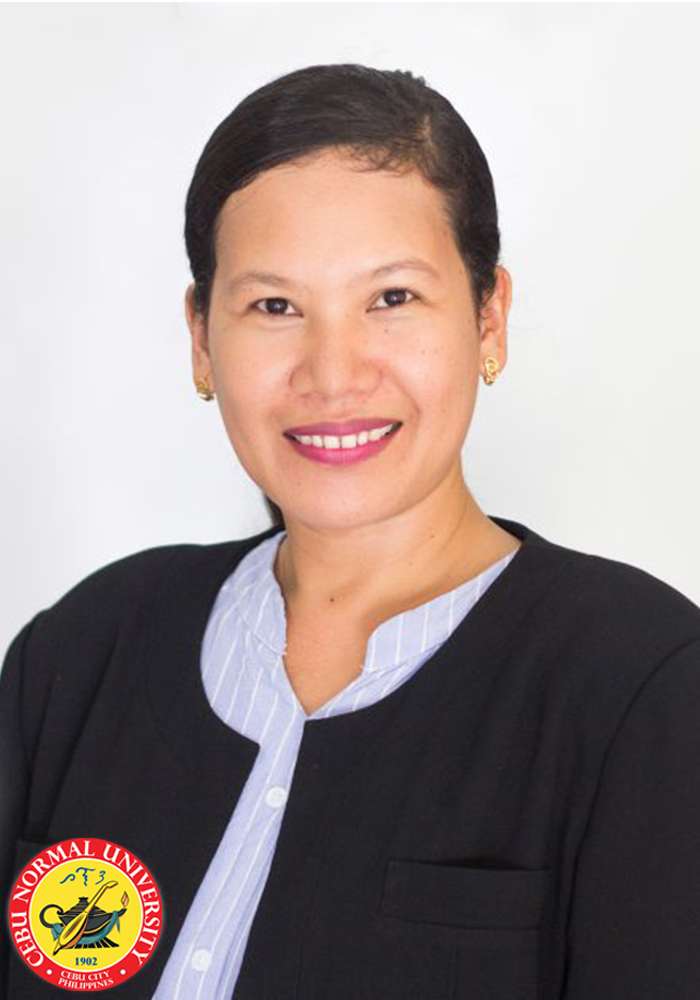 ELSIE T. ALVARADO, MAED-FIL, DA-LITCOM
FACULTY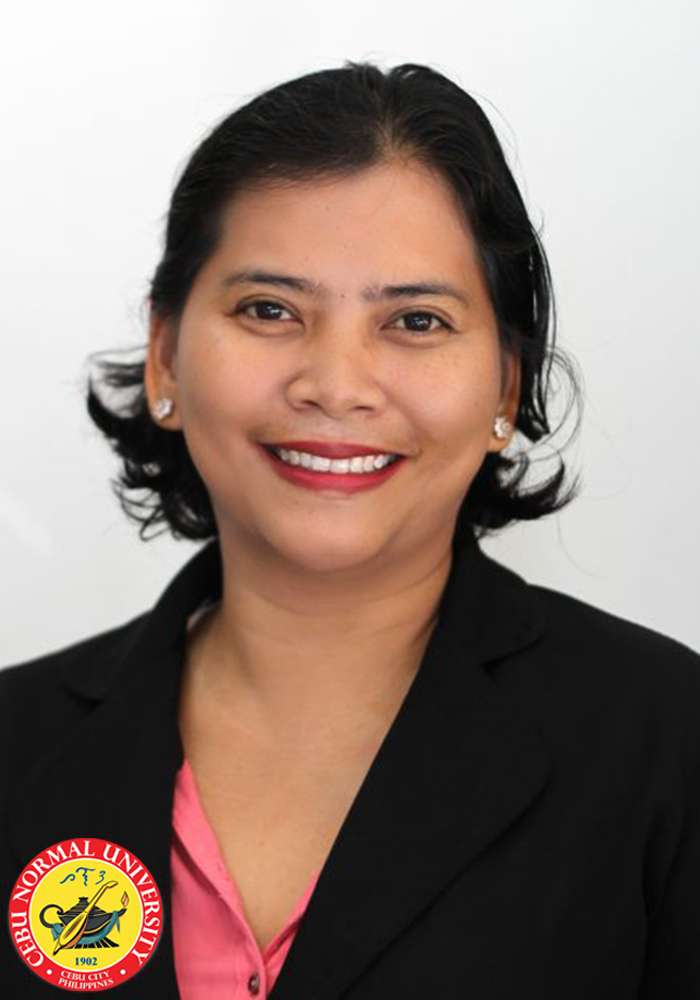 LITA A. BACALLA, MA-PAN. FIL, DALC-LITCOM
FACULTY/Direktor ng Sentrong Panrehiyong Filipino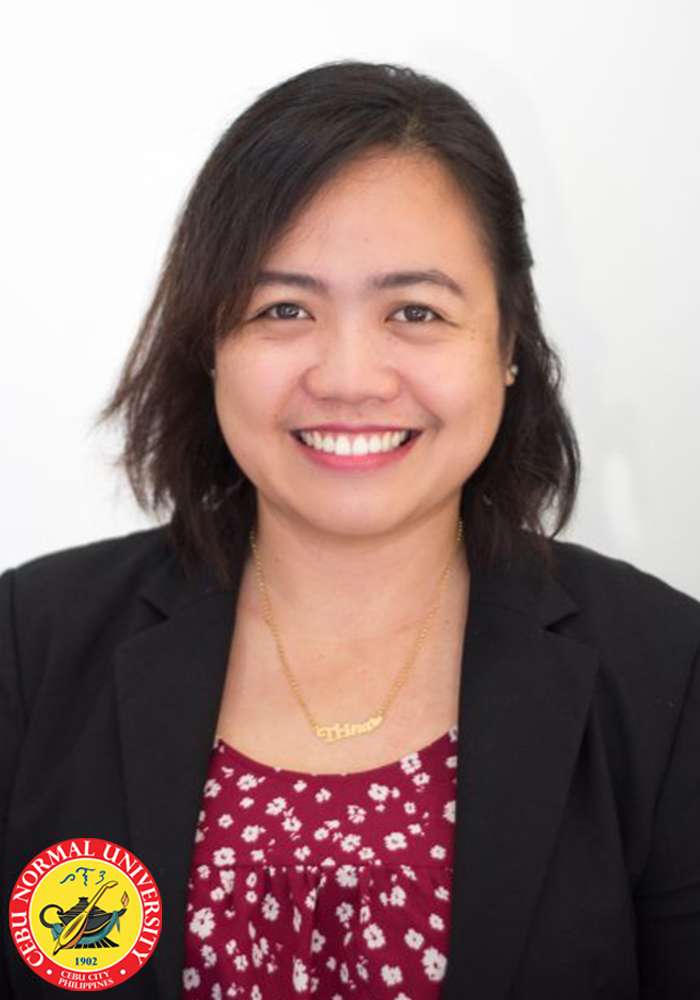 TRINA MARIE A. CATIPAY, MA-PAN. FIL, DA-LITCOM
FACULTY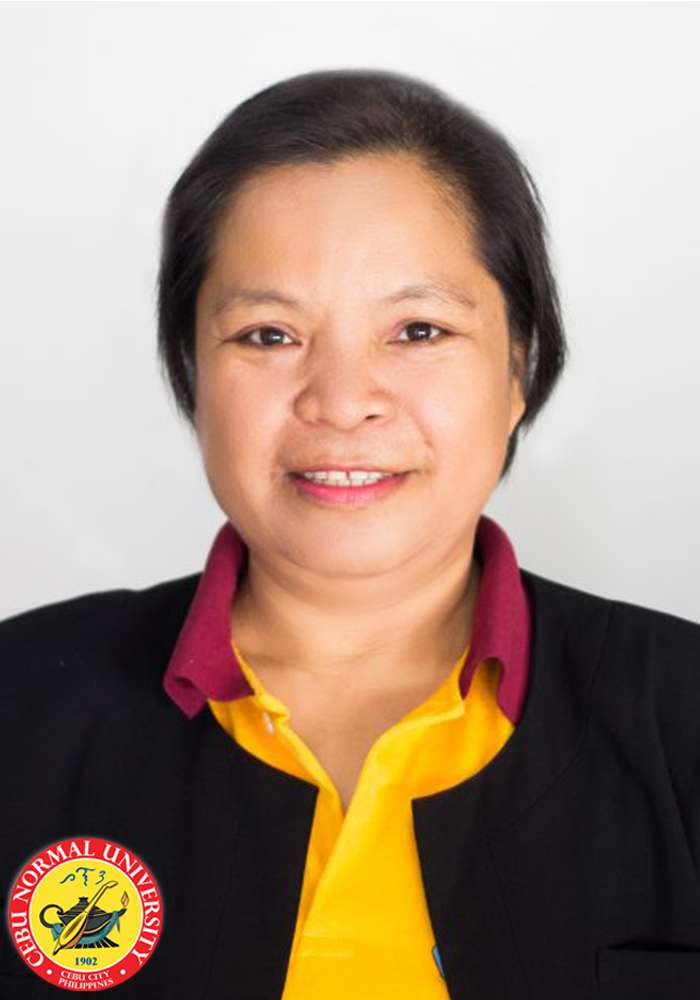 NATIVIDAD P. DELA TORRE, MAED-FIL
FACULTY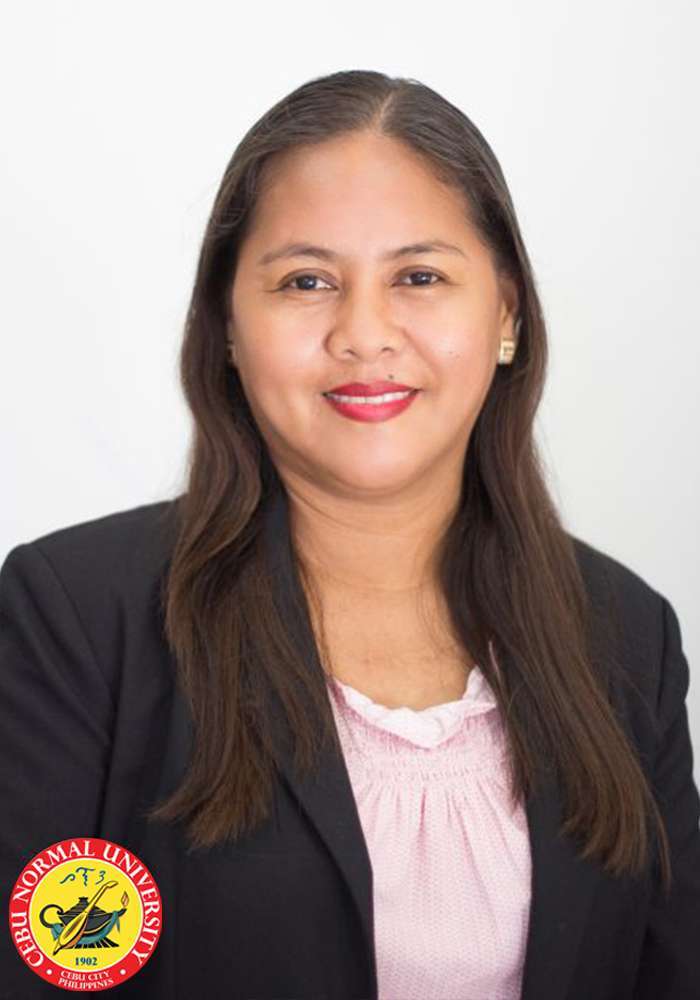 ROWENA C. LARGO, MAED-FIL, Ed.D-FIL
FACULTY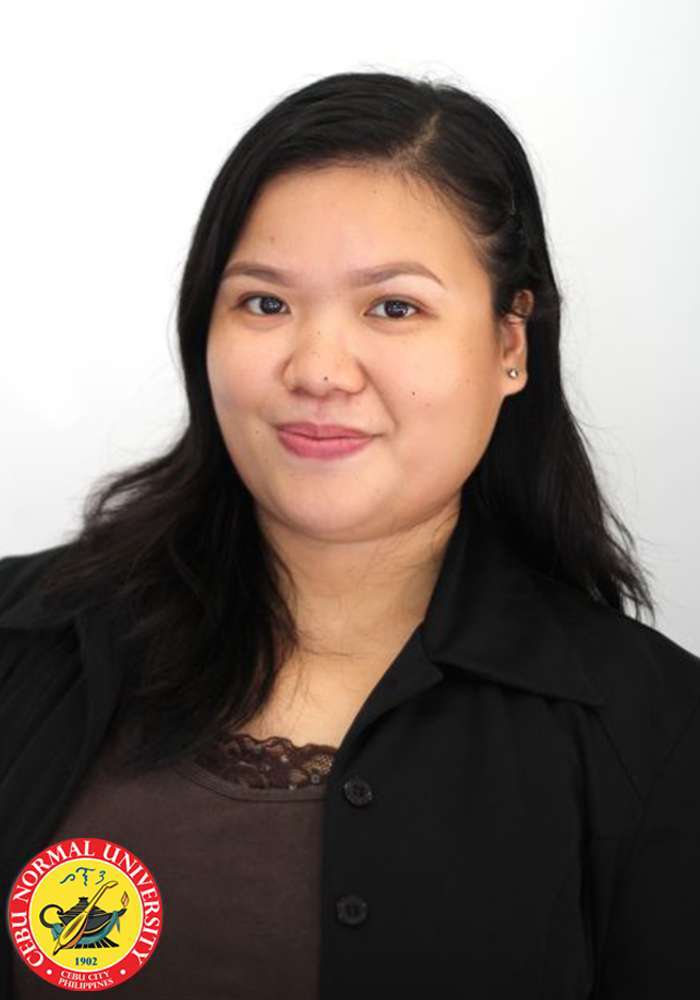 MAE ANN E. QUINGCO-GAIHE, MAED-FLT, Ed.D-FLT
FACULTY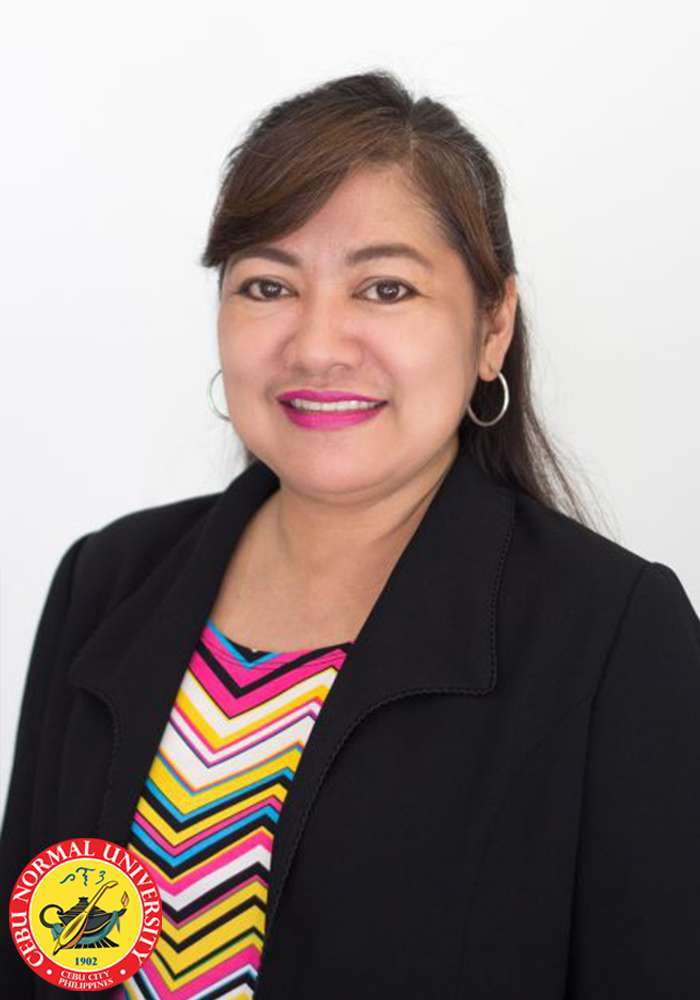 GERALDINE C. REBAMONTE, MAED-FLT
FACULTY
COMMUNICATION AND MEDIA STUDIES DEPARTMENT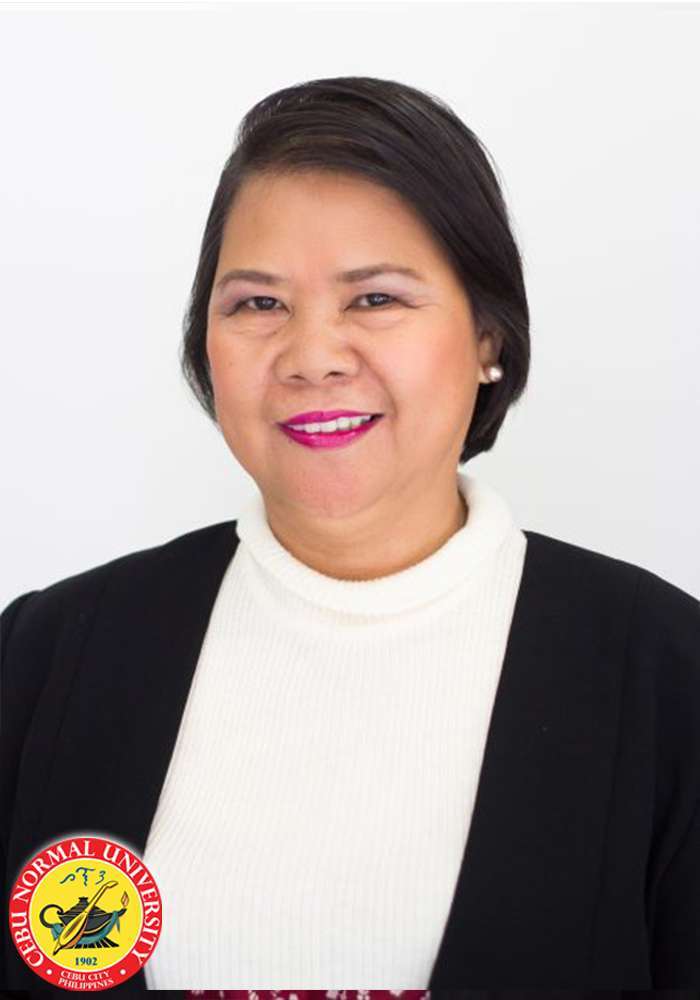 CORAZON A. PREJOLES, MAED-TESL, Ed.D-ELT, DALC, NT SpEd
FACULTY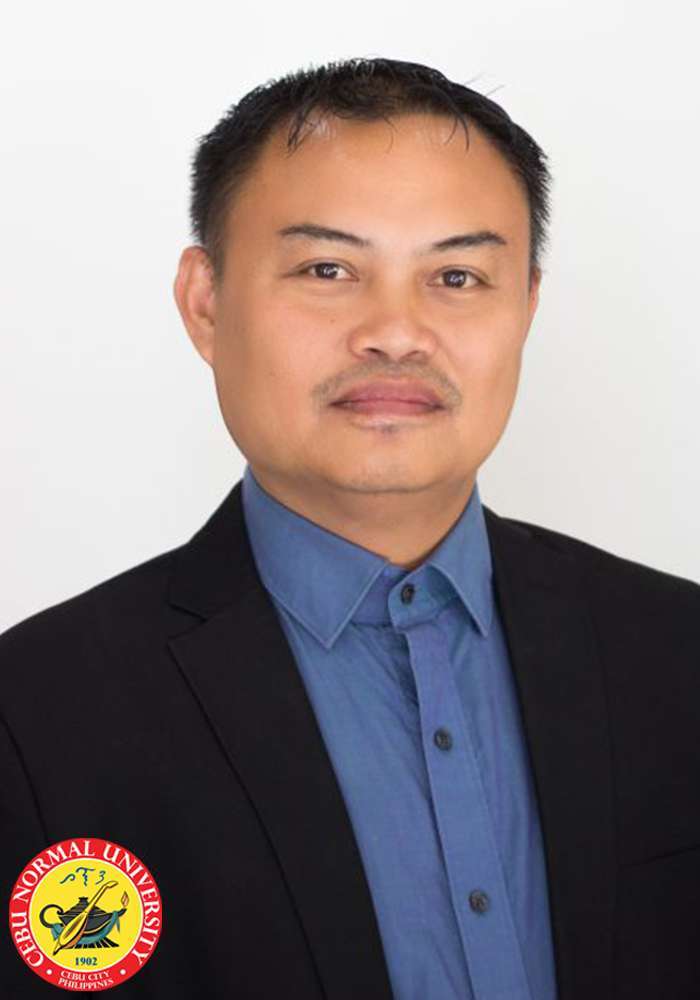 JOSEPH ELVIR C. TUBILAN, MMS, PhD
FACULTY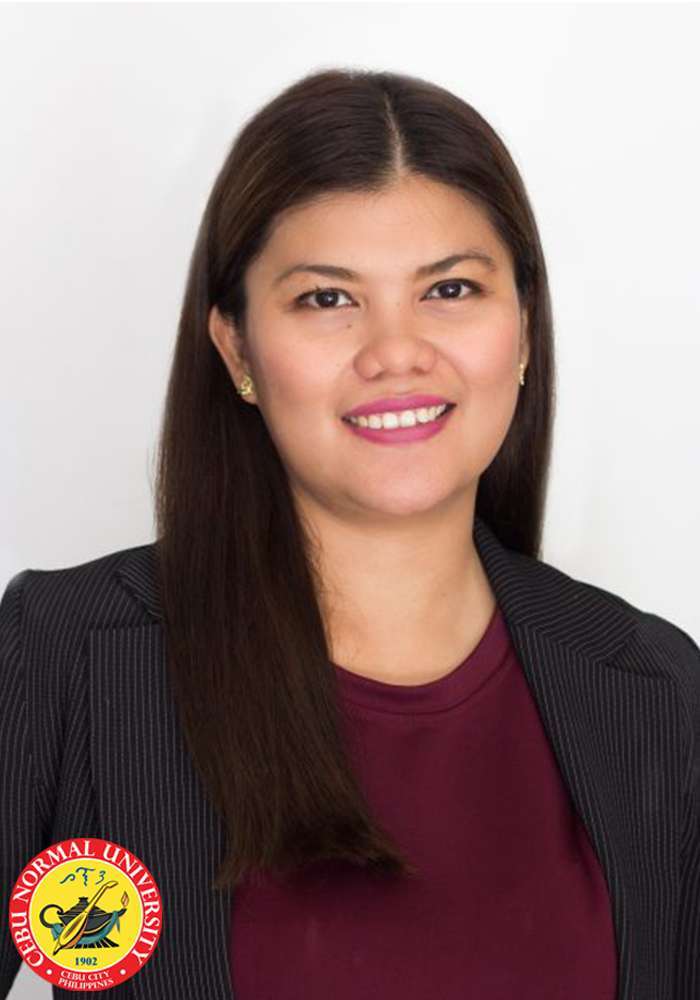 OPALYN JILL P. REYES, MA-COMM
FACULTY
SOCIAL SCIENCES DEPARTMENT
NAILA Y. BELTRAN, MAED-AS​
FACULTY/EAIL DIRECTOR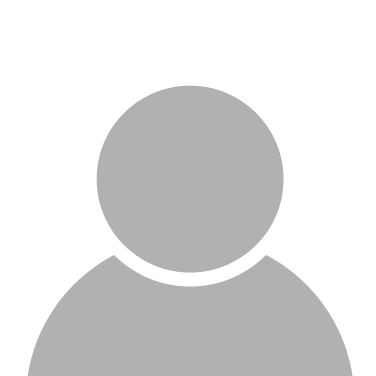 JIOLITO L. BENITEZ, MAED-SOC. SCI., DALC
FACULTY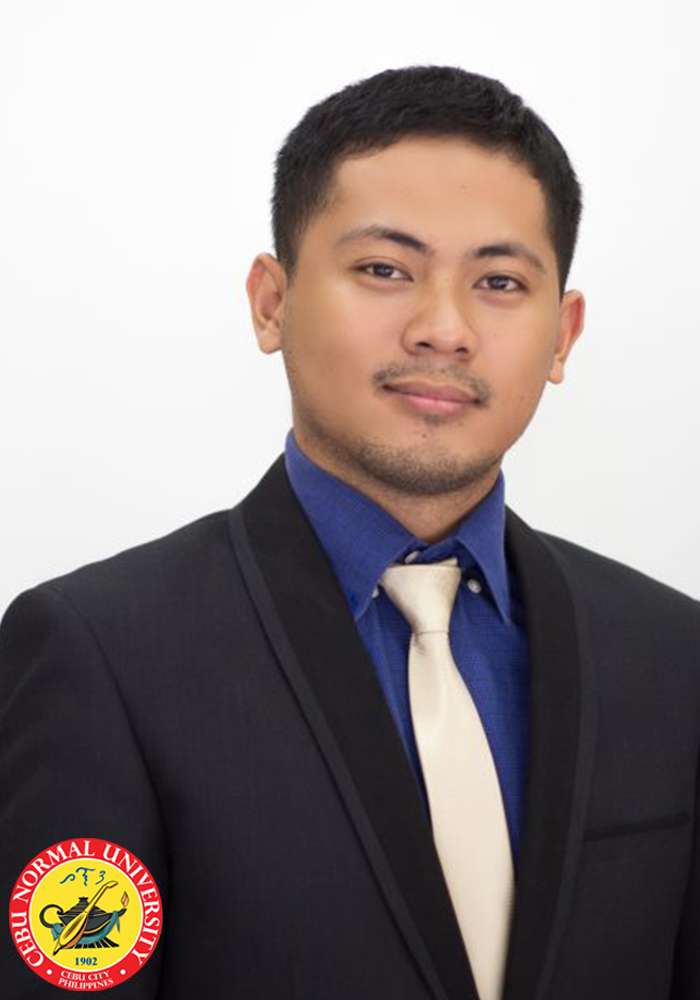 IAN CHRISTIAN P. COSIDO, MAED-SOC. SCI.
FACULTY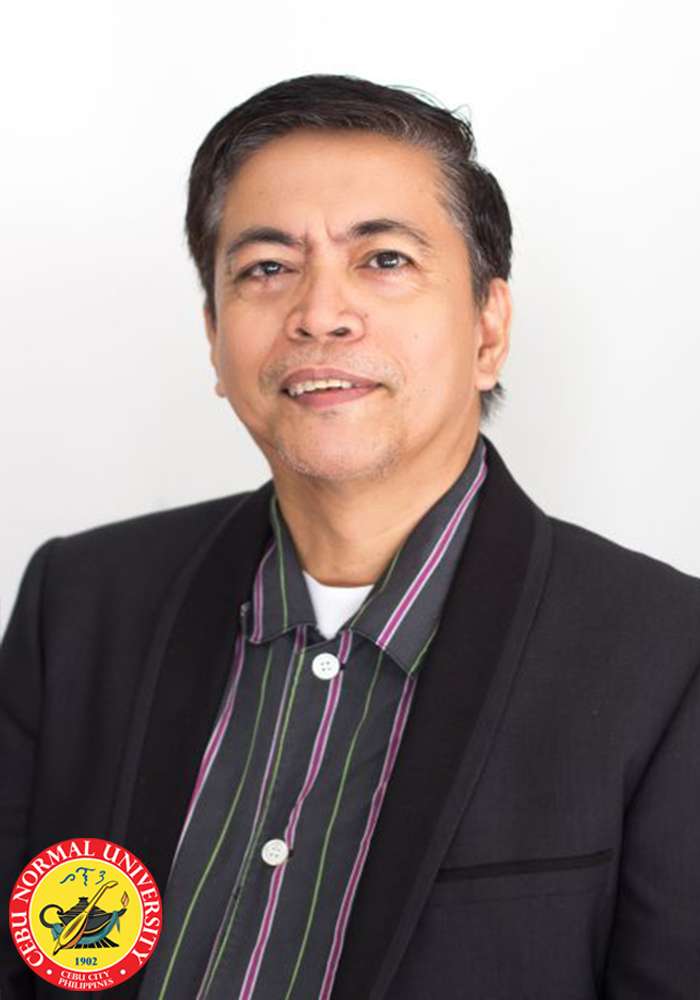 JOSE FERMIN B. CRAVE, MA-RE
FACULTY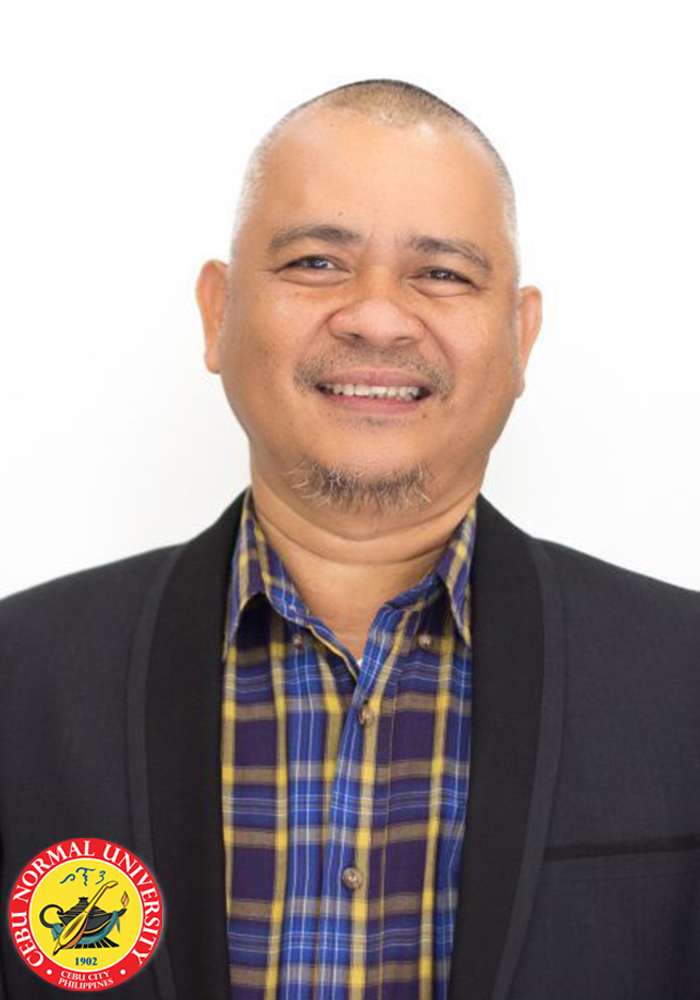 ALBERTO C. FELISILDA JR., MA-PSYCH, MA-IO
FACULTY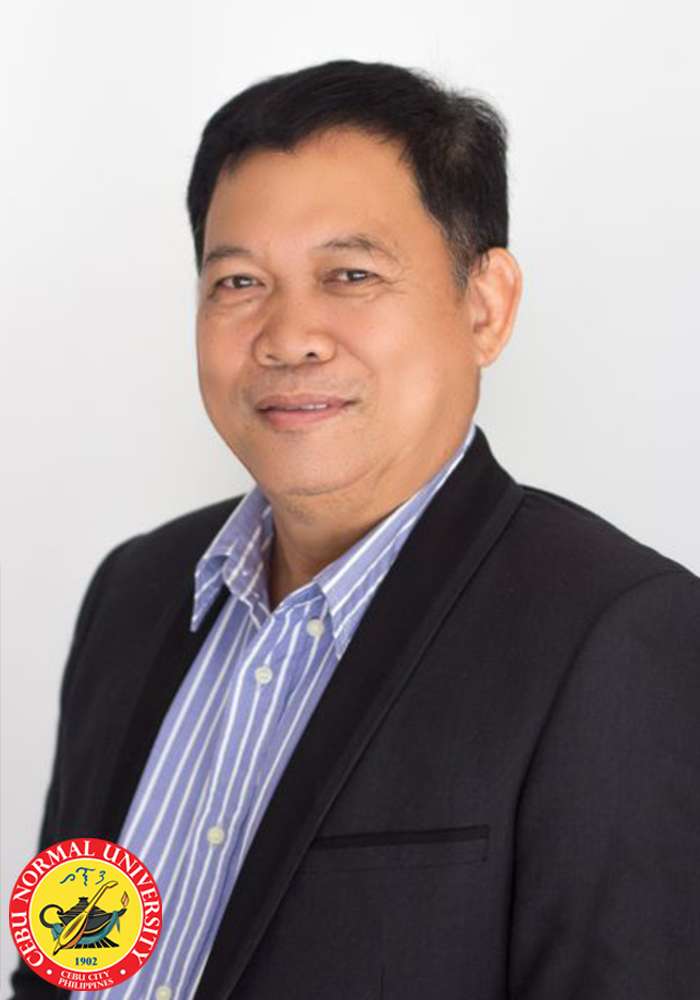 ROMUALDO B. GENERALAO, MA-SOC. SCI.
FACULTY/NSTP DIRECTOR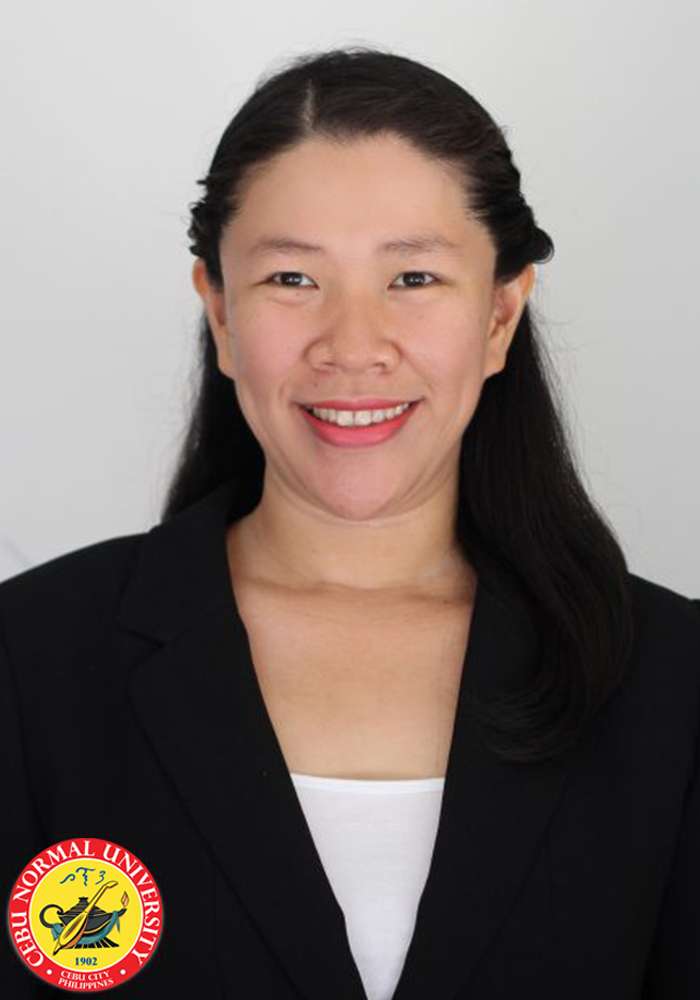 DOREEN S. INOC, MAED-ME
FACULTY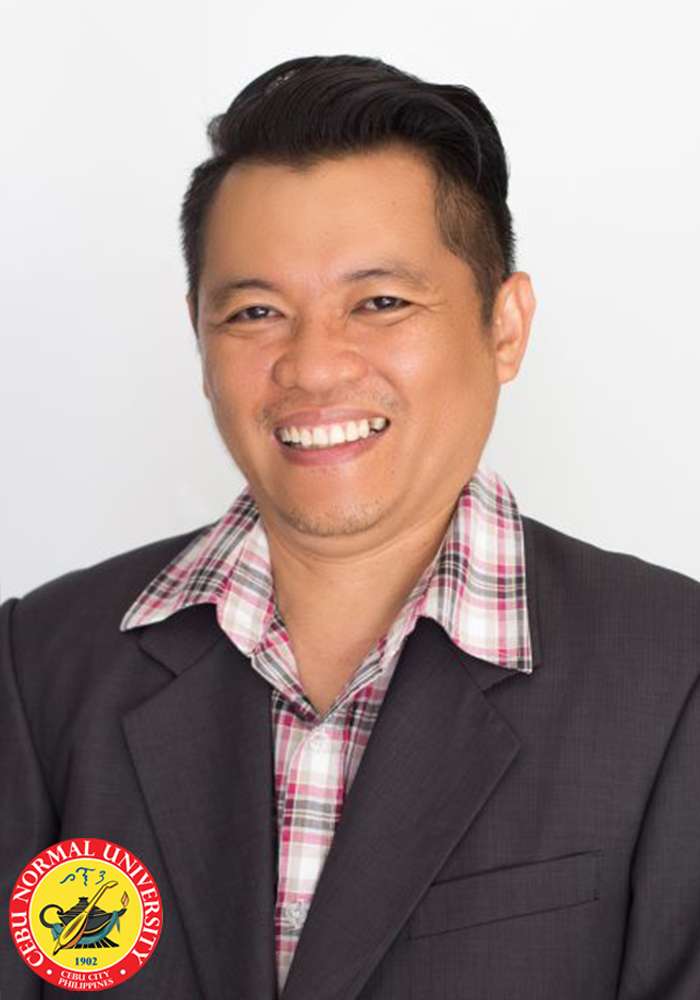 REYNALDO B. INOCIAN, MAED-SOC.SCI., Ed.D-AS
FACULTY/RESEARCH INSTITUTE DIRECTOR-INNOVATIVE INSTRUCTIONAL DELIVERY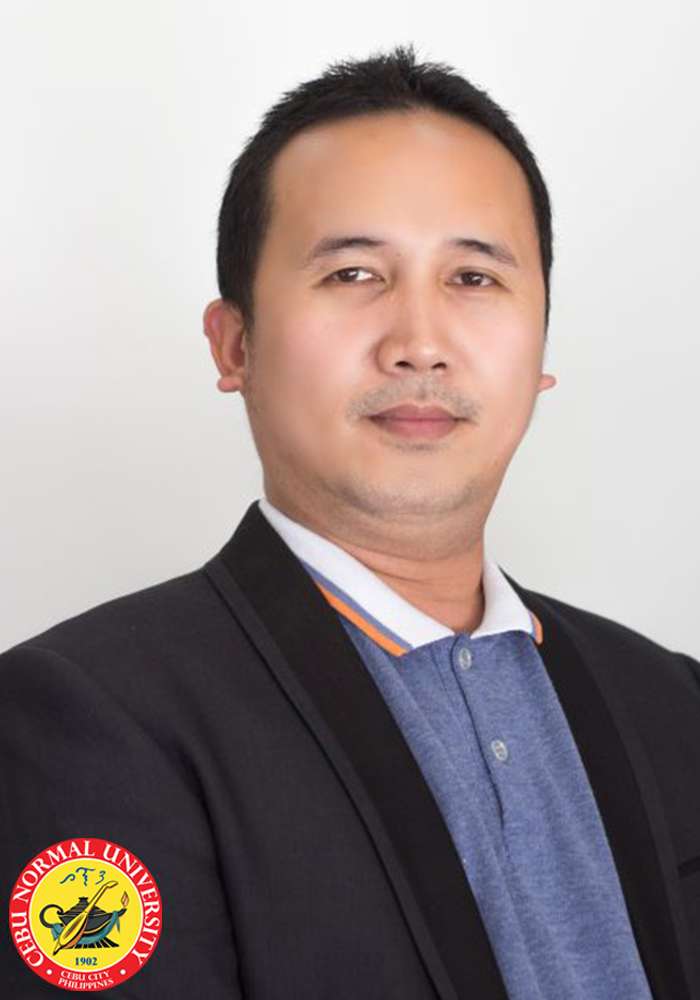 ALEXIS DEODATO S. ITAO, MA-PHIL
FACULTY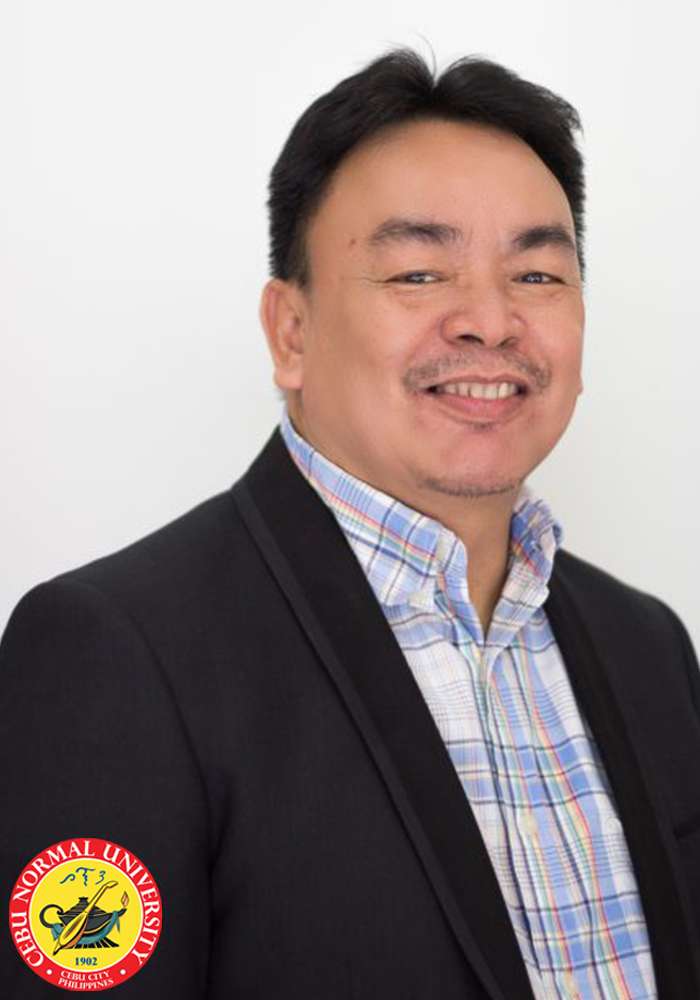 GEROME L. LASALA, MAED-SOC. SCI.
FACULTY/MUSEUM CURATOR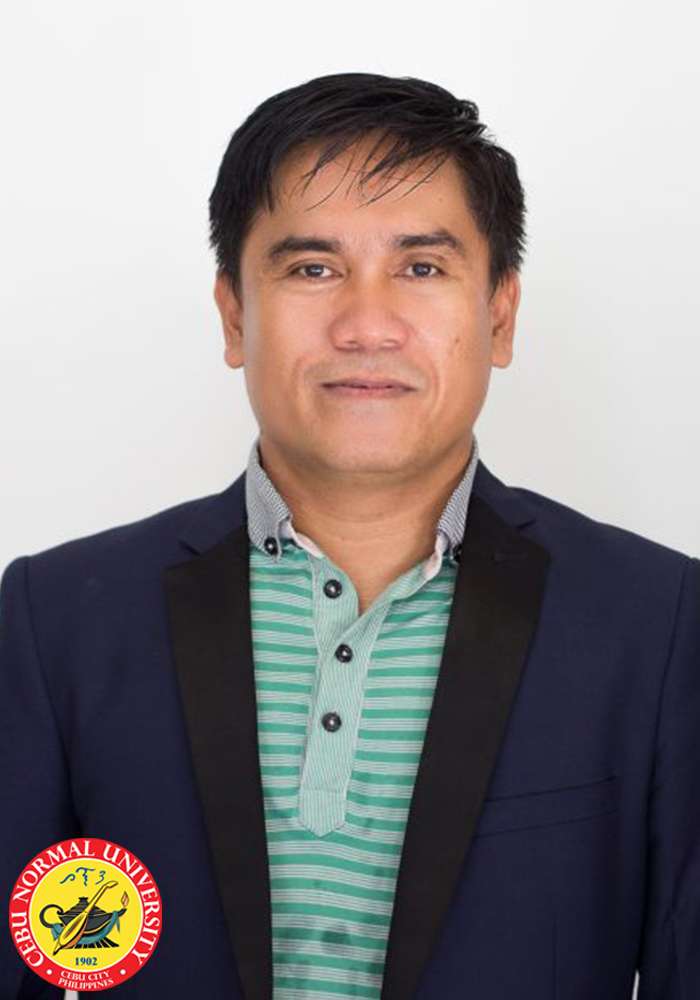 RANDY E. PEDERI, MSSc
FACULTY
ALEX Y. TIEMPO, MAED-VEd., PhD
FACULTY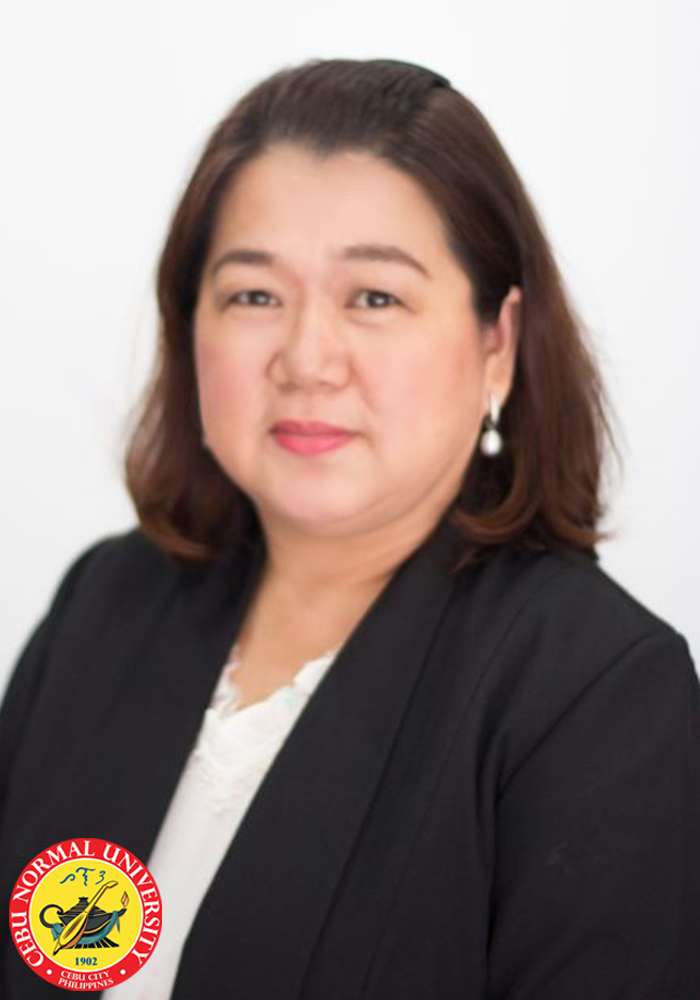 DARLENE A. YAP, MAED-ME
FACULTY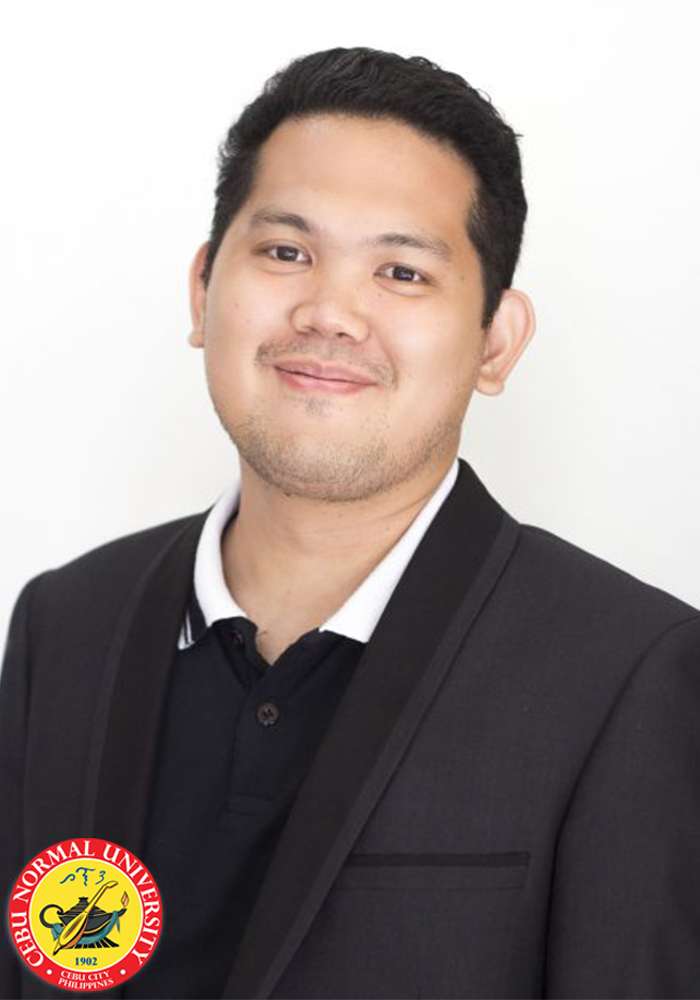 JOHN REY L. YBAÑEZ, MA-ST
FACULTY
TOURISM MANAGEMENT DEPARTMENT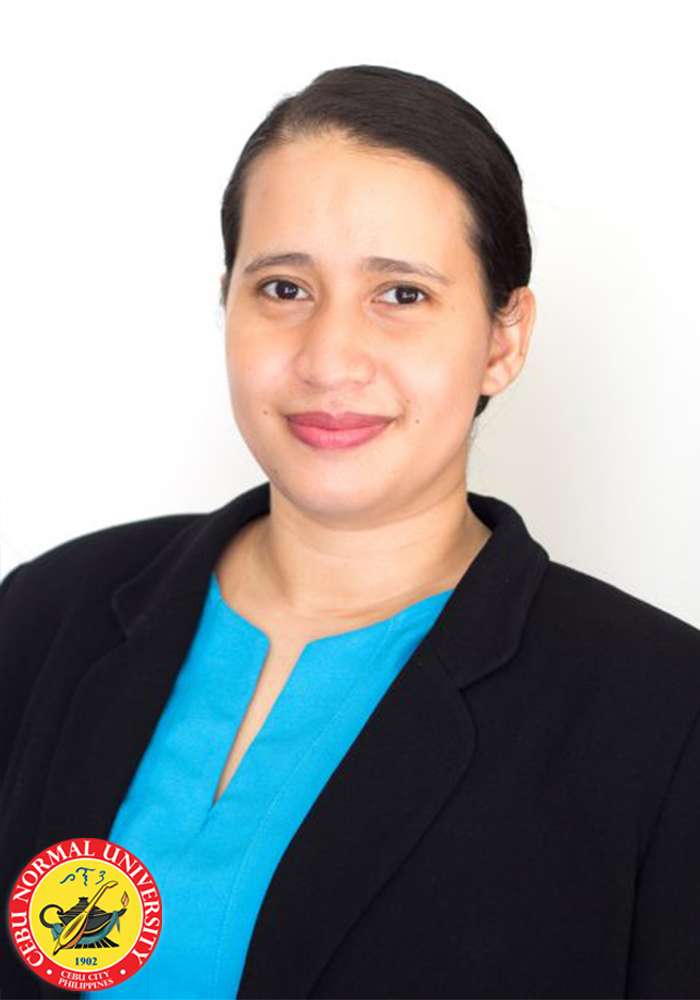 MARIAE KHRISNA B. ARREZA, MS-HRM
FACULTY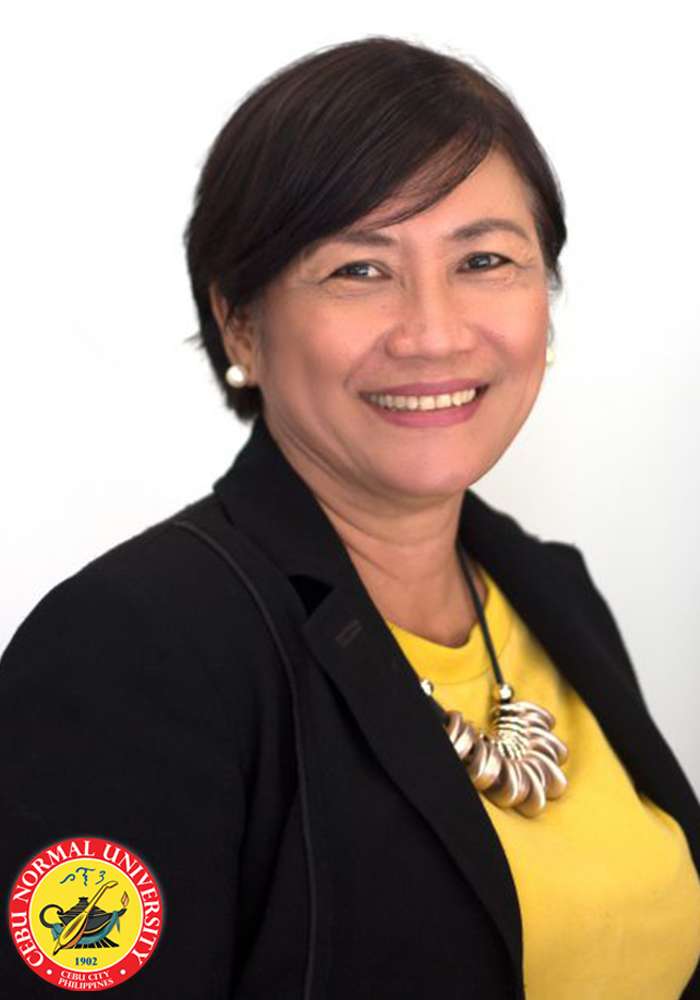 RUBY S. MELCHOR, DBA
FACULTY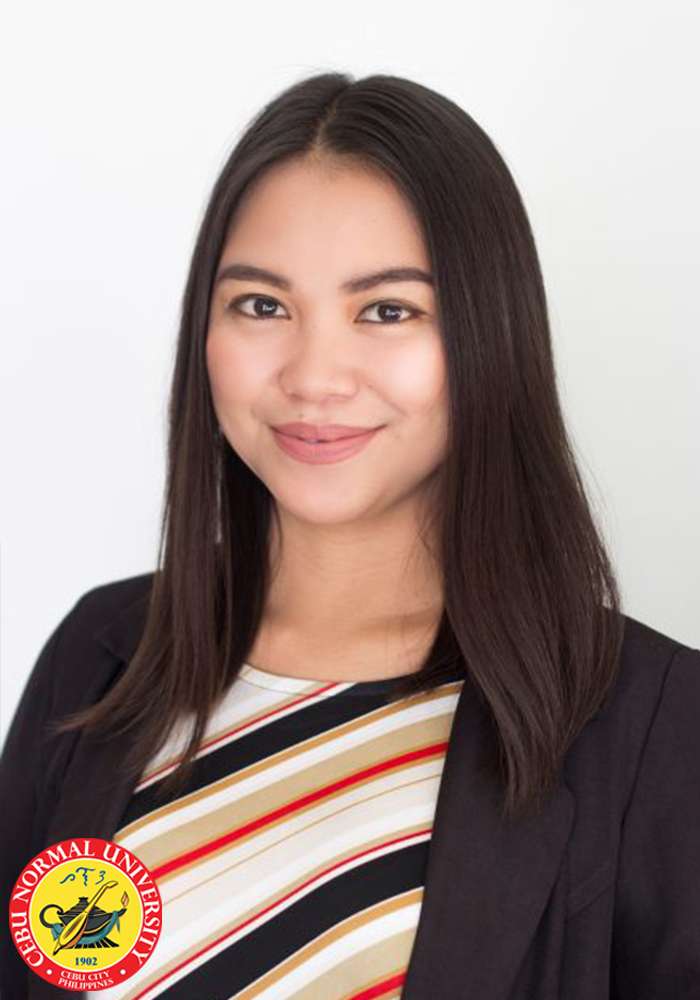 LEIGH ANNE M. FERNANDEZ, MBA-HRM
FACULTY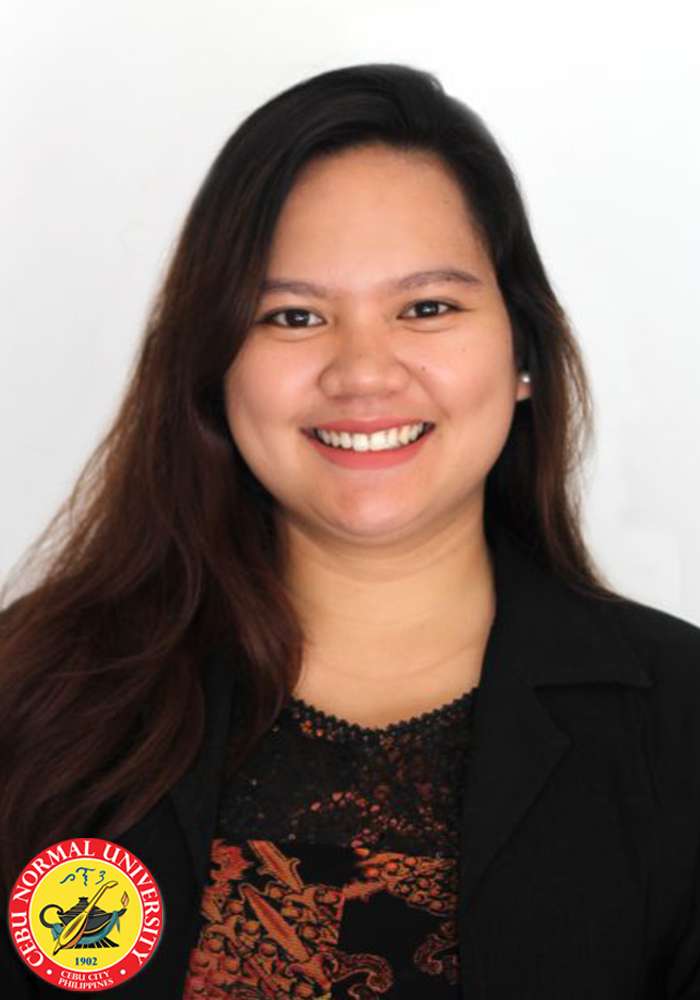 CLAREZIEL D. LADRINGAN, MBA
FACULTY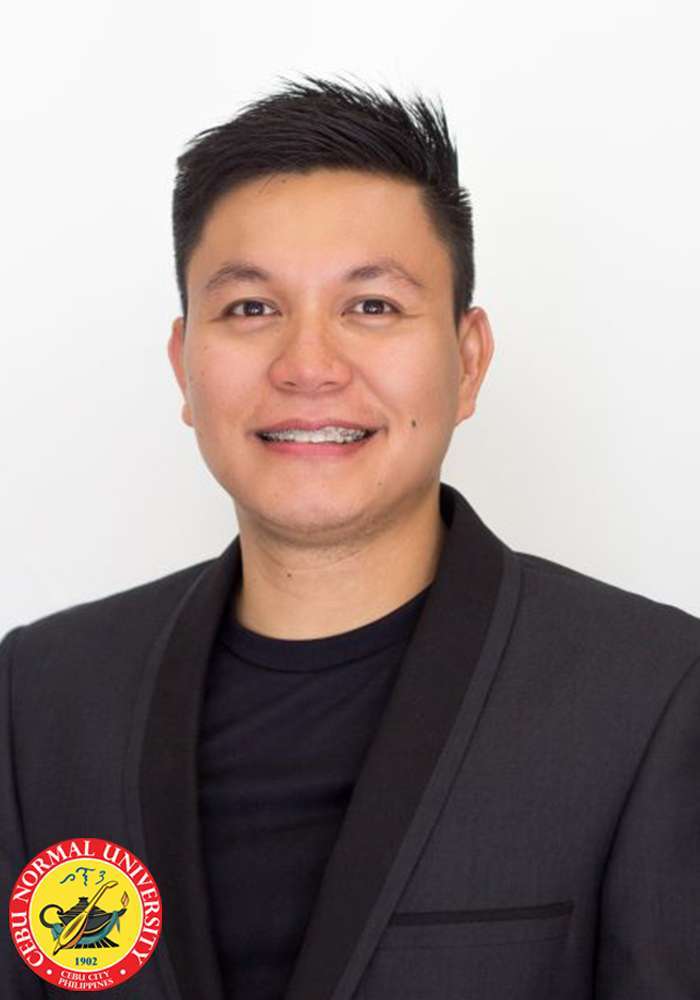 MARLON T. BOJOS, MAED-PE
FACULTY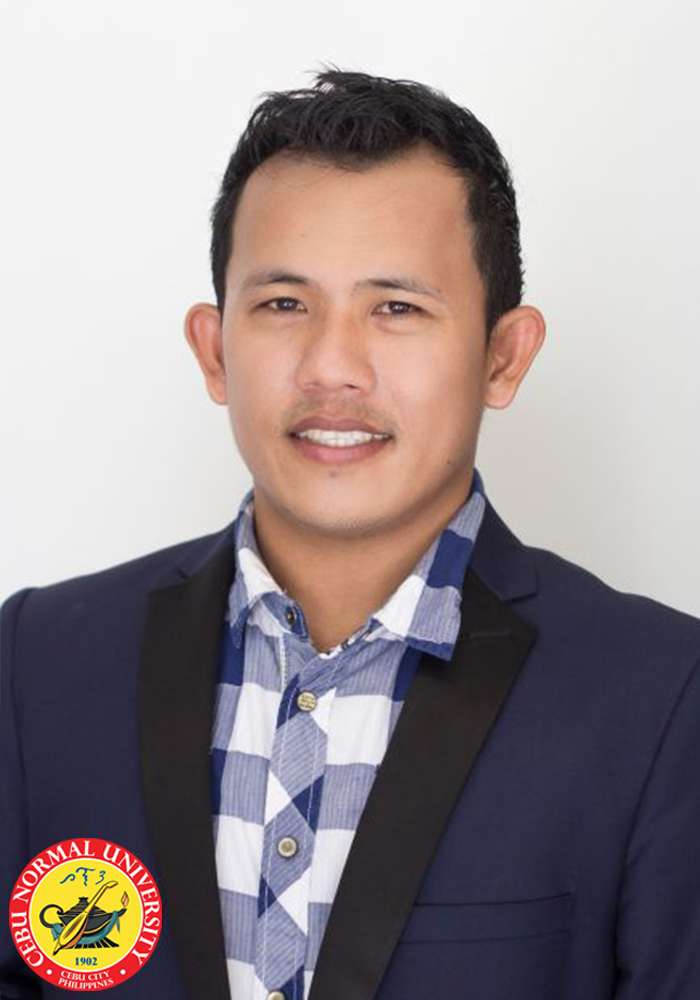 JOVELITO A. CANILLAS, MAED-PE
FACULTY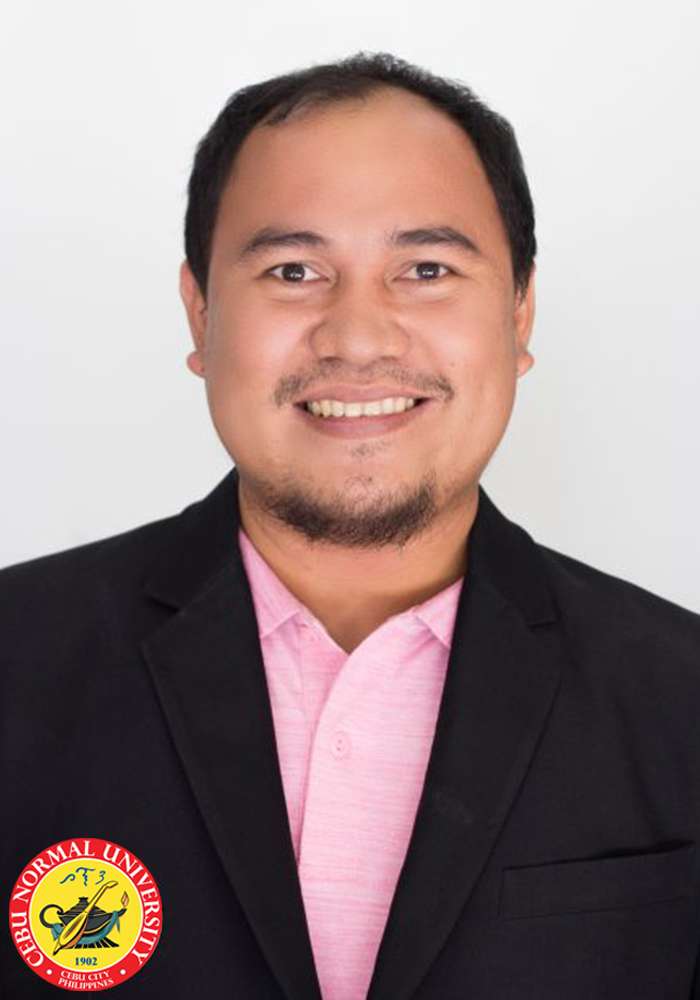 MARINO A. GARCIA, MAT-HK
FACULTY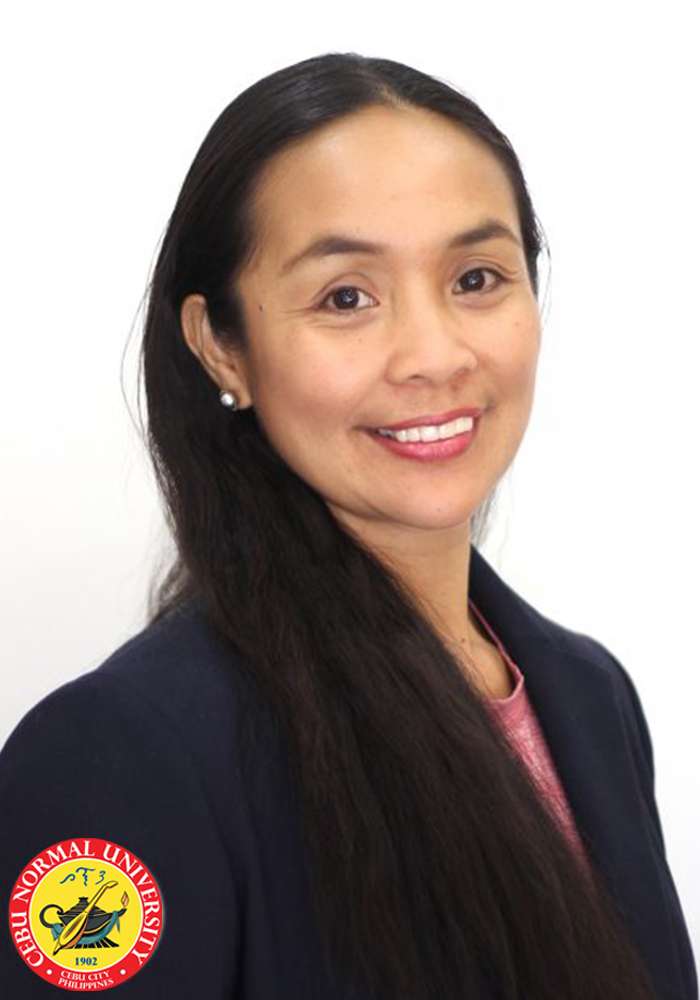 MA. ROSITA A. HERNANI, MAED-PE, PhD
FACULTY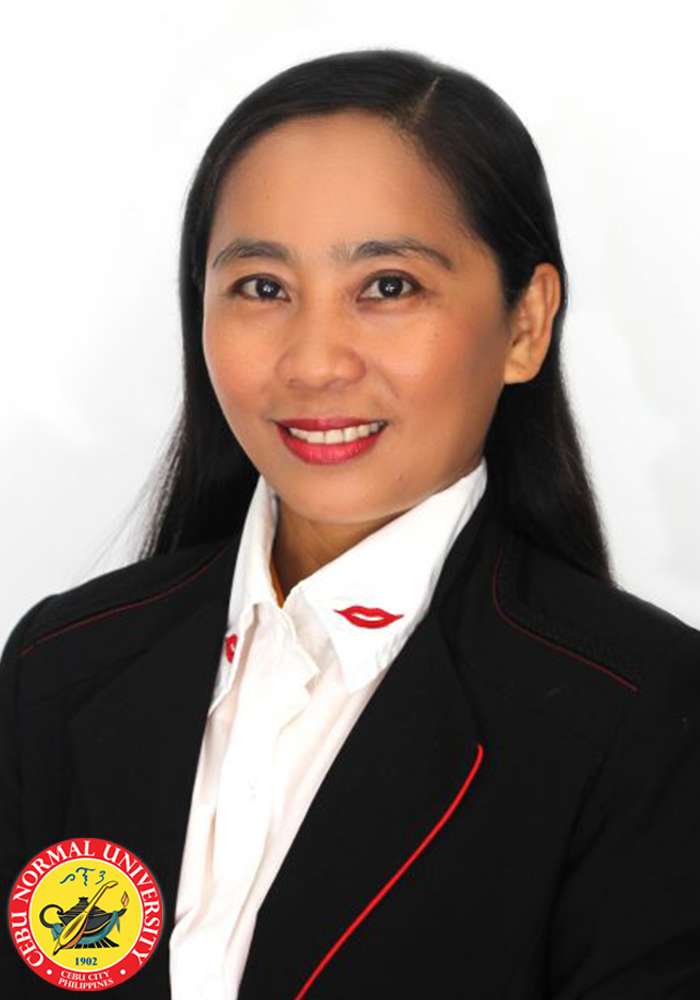 JUCEL A. JALUAGUE, MAED-PE
FACULTY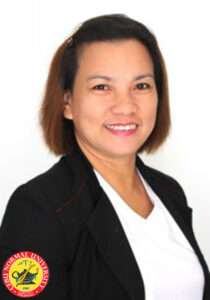 DARA-HILL B. MEDILLO, MAT-HK
FACULTY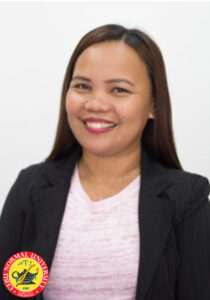 KATHERINE S. PACQUIAO, MAED-CE
FACULTY
PUBLIC GOVERNANCE DEPARTMENT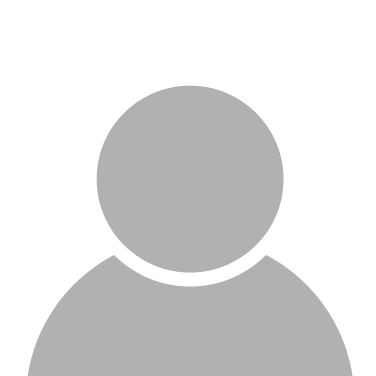 BONIFACIO S. ALGONES JR.
FACULTY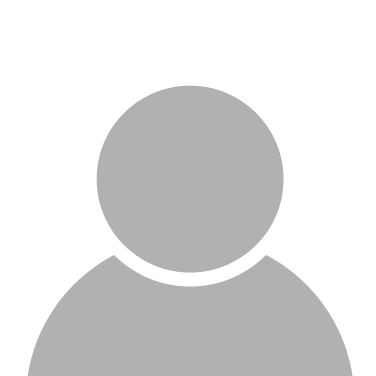 JOANNA MARIE F. BAROMAN
FACULTY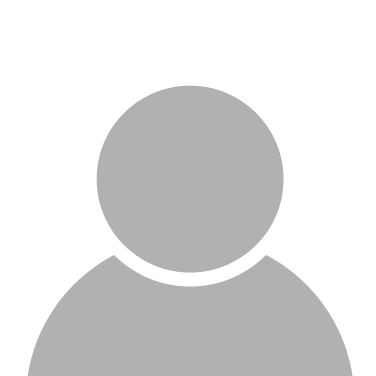 ERMA JANNE S. CAYAS
FACULTY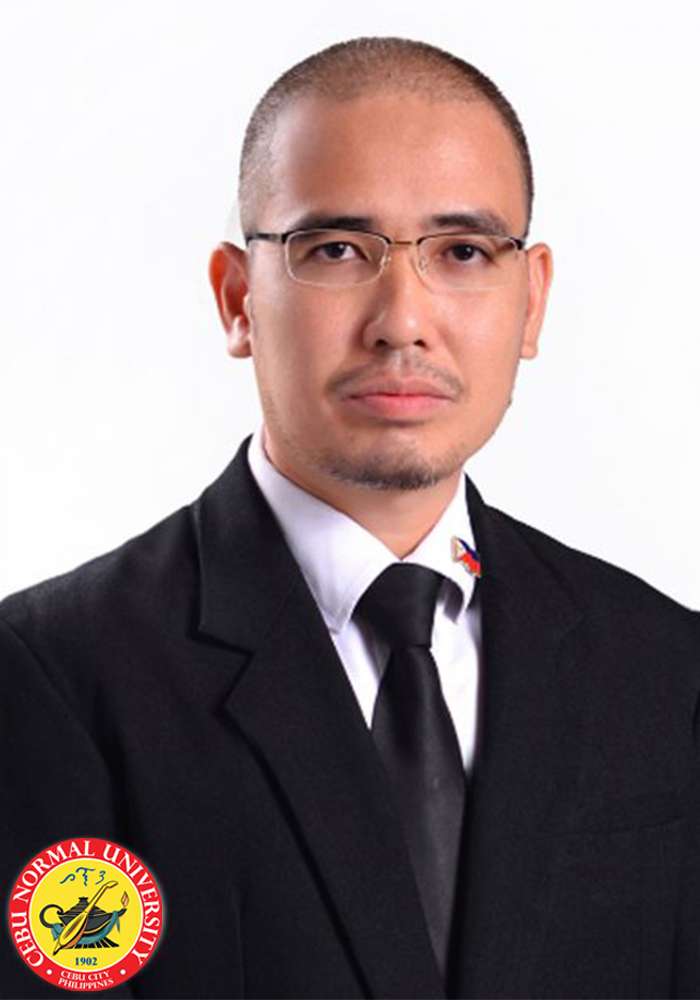 GARY B. LAPIZ, MPA, MAED-Soc. Sci, DSpEd, DPA
FACULTY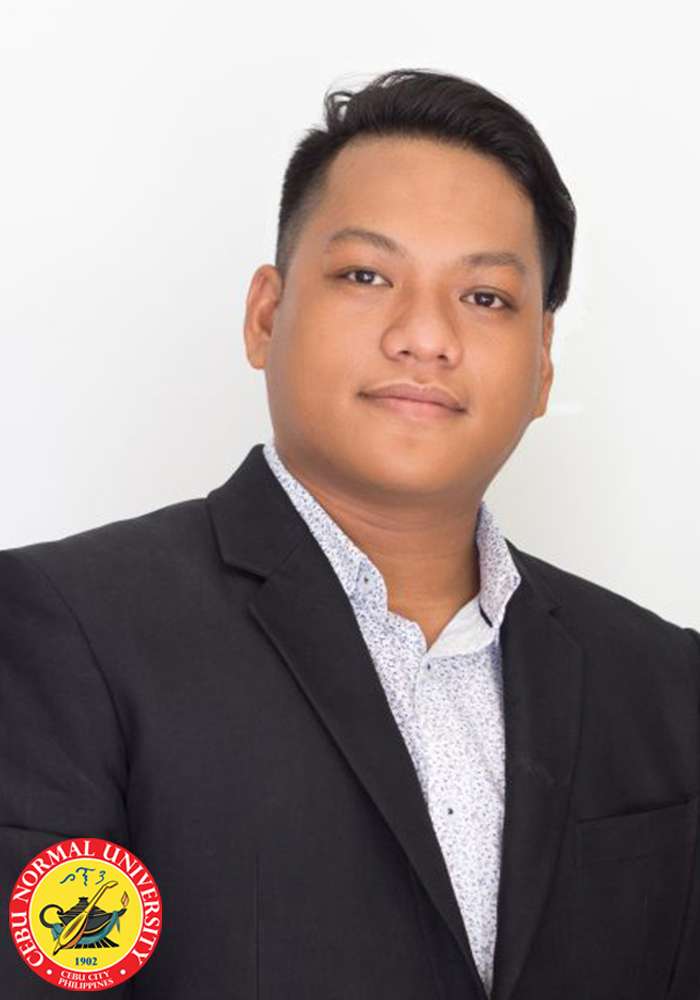 LOUIECHI VON R. MENDOZA, MAPA
FACULTY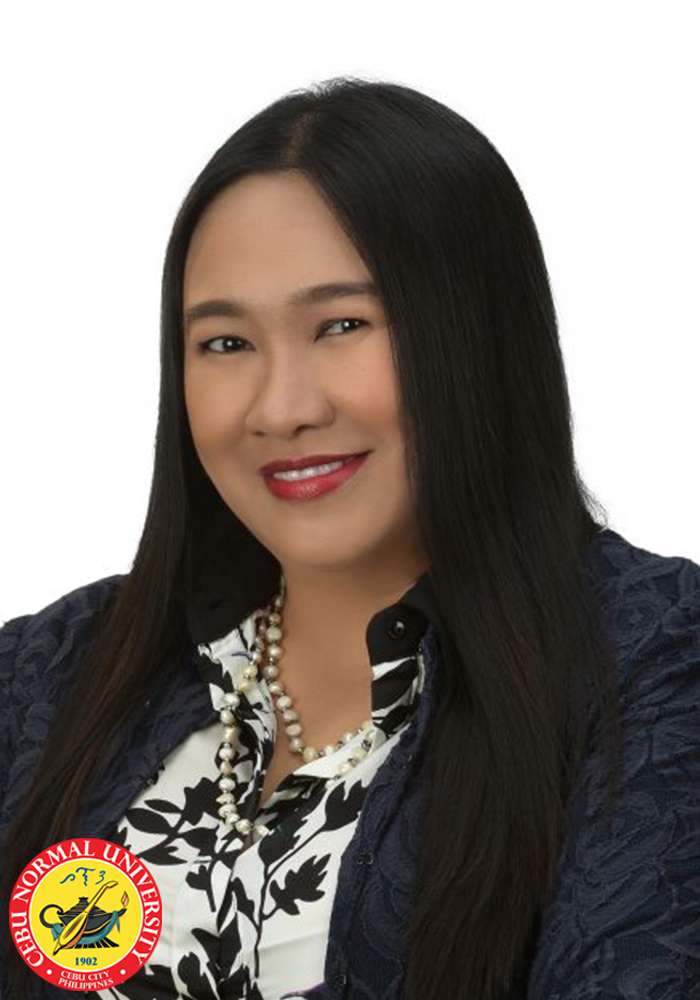 ROSELLE J. RANARIO, MPA, MAT-SPED, DPA
FACULTY/ Research Institute Director-Public Governance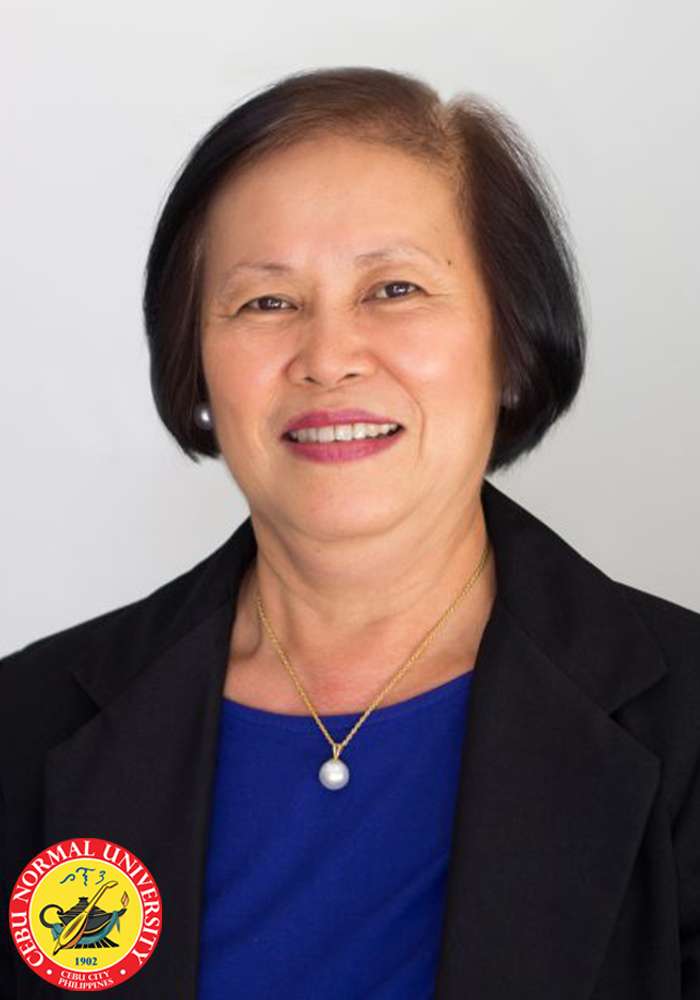 RUFINA C. ROSAROSO, PhD
FACULTY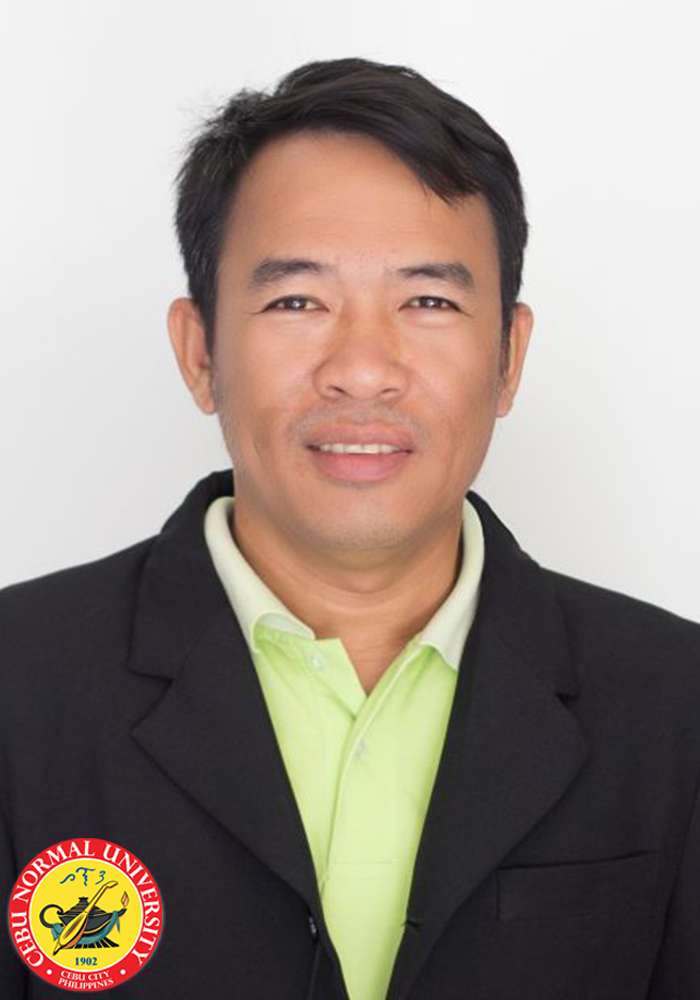 GLENN L. VELMONTE, PhD
FACULTY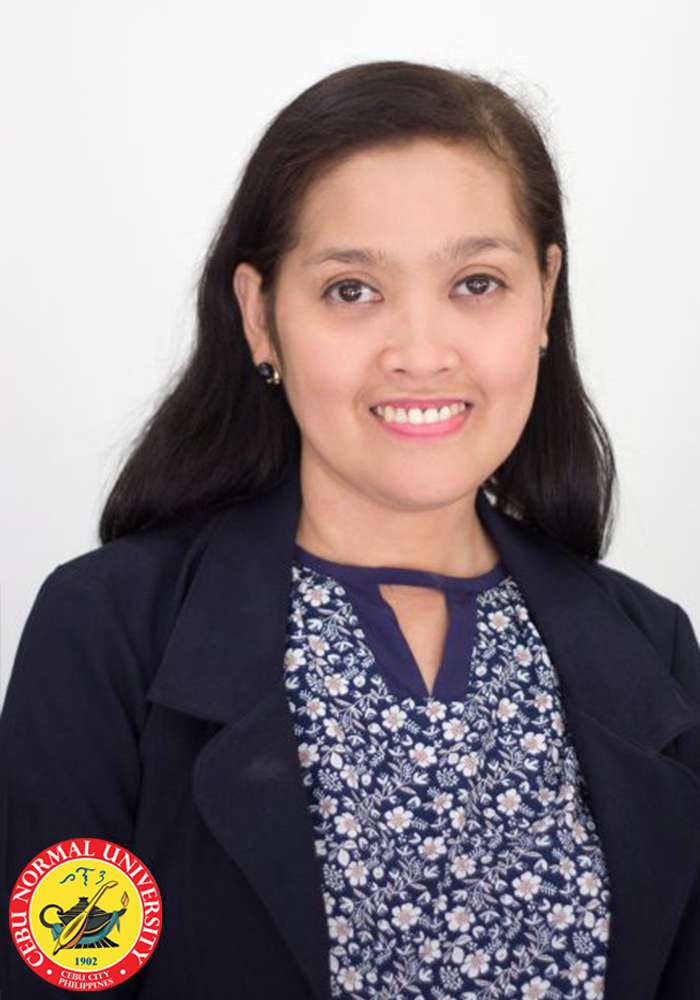 BERNADETTE U. BIGCAS, MAED-GC
FACULTY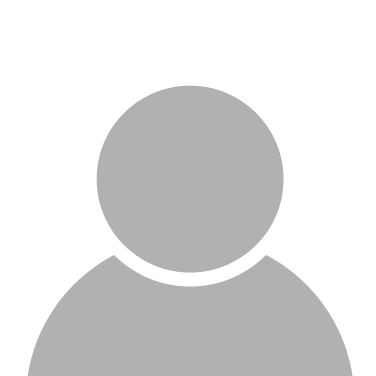 EVELYN T. GIMARINO
FACULTY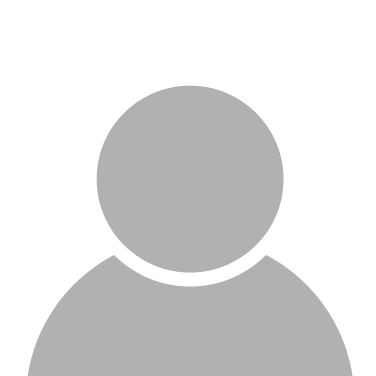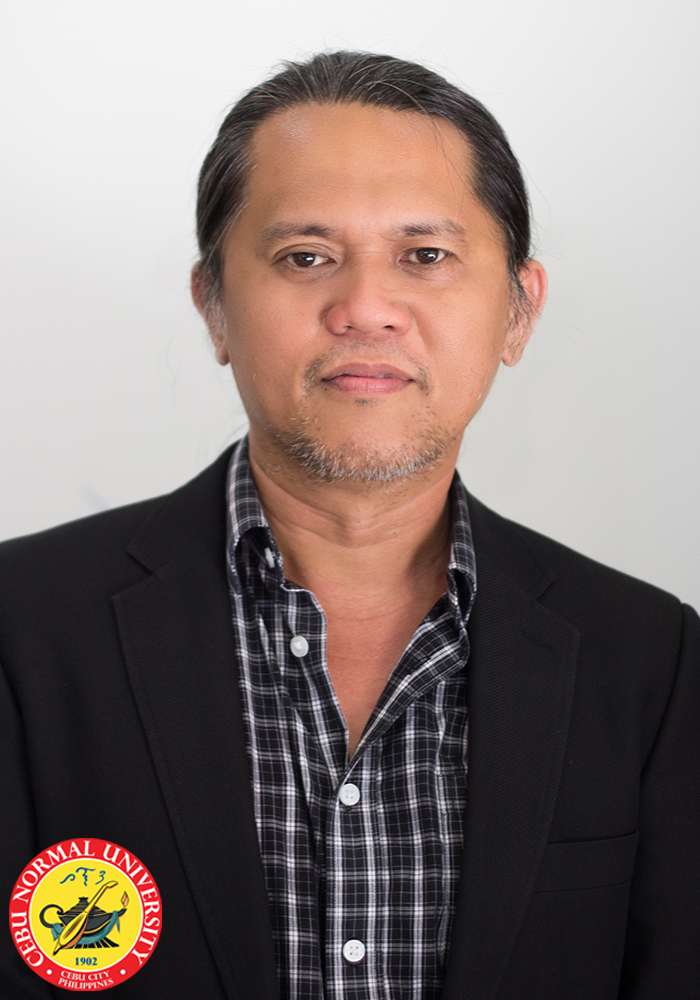 EMMANUEL V. HERNANI, PhD
FACULTY/Chair, Ethics Review Board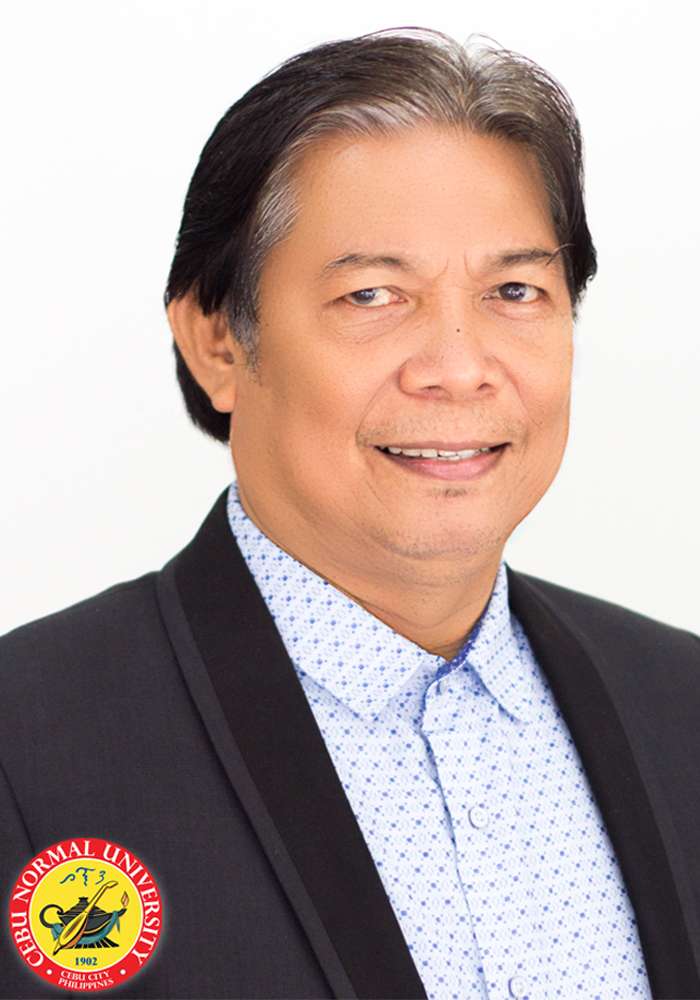 MARTIN C. SENTINA, MAED-GC
FACULTY/Chief Security Officer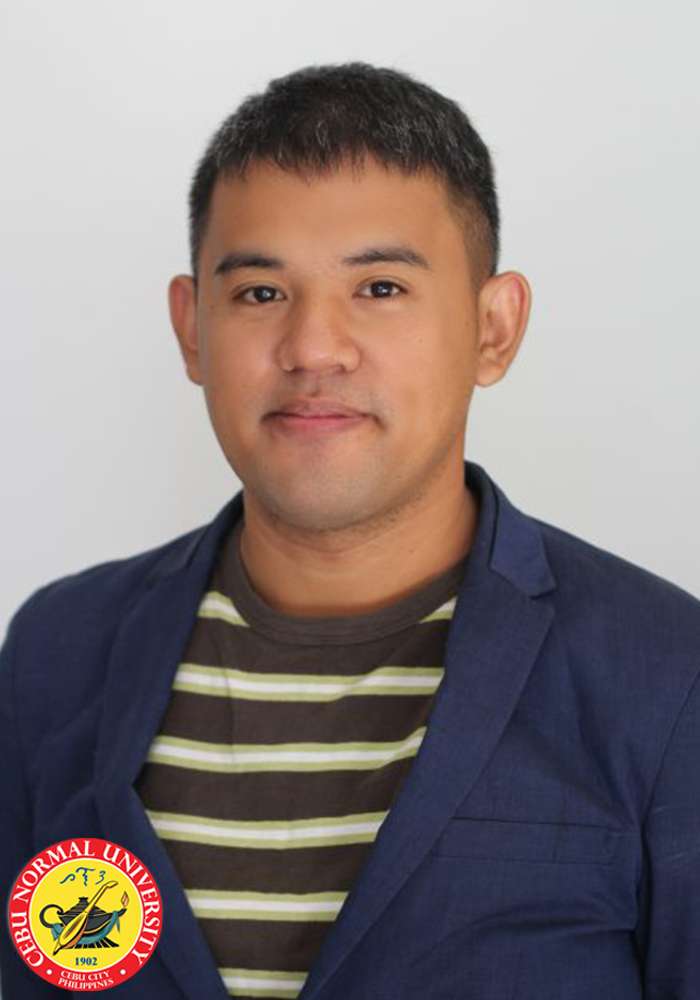 JAMES LOUIES B. UN, MA-PSYCH
FACULTY/Chair, Psychology Department
MATHEMATICS AND ICT DEPARTMENT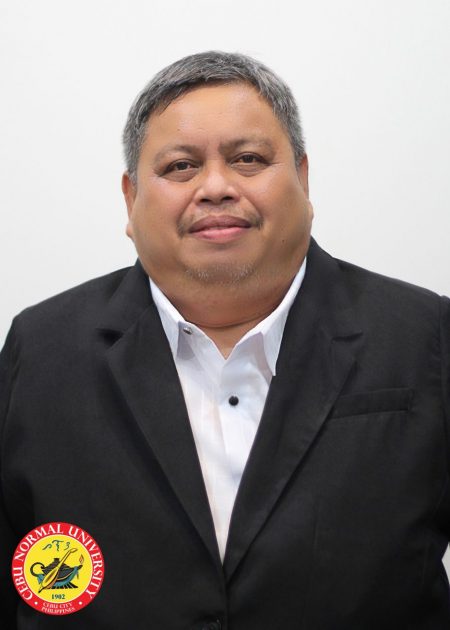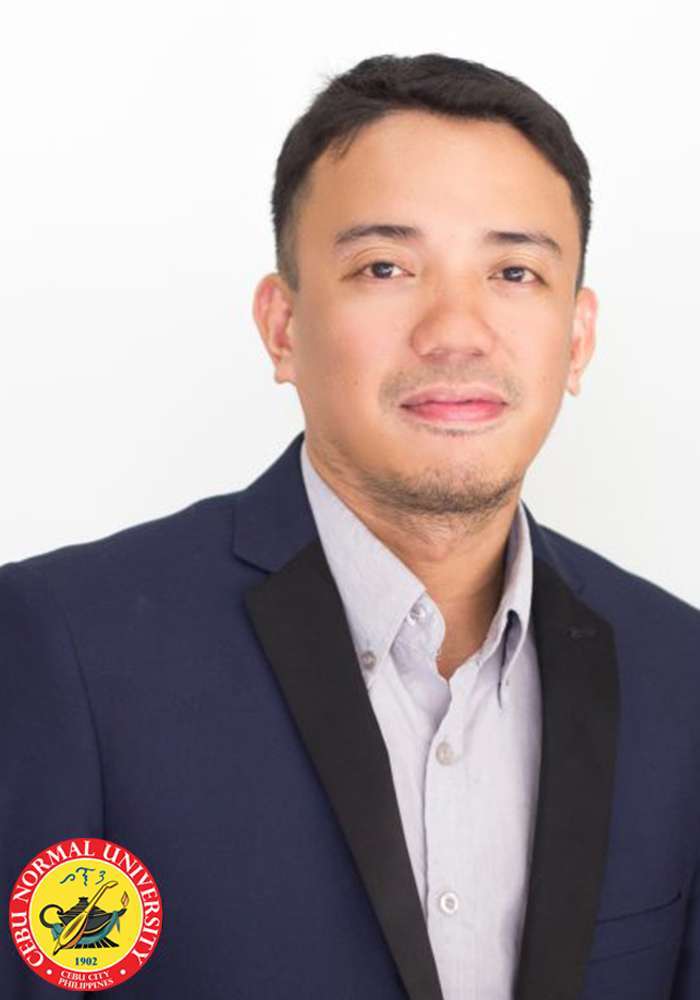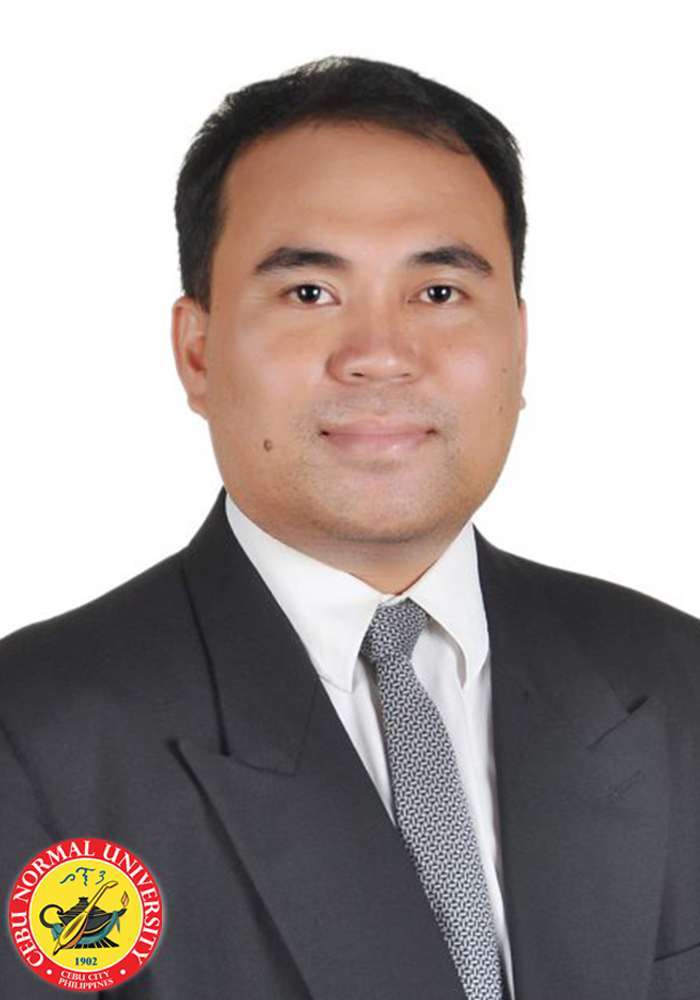 CRISTOPHER JOHN ROSERO

FACULTY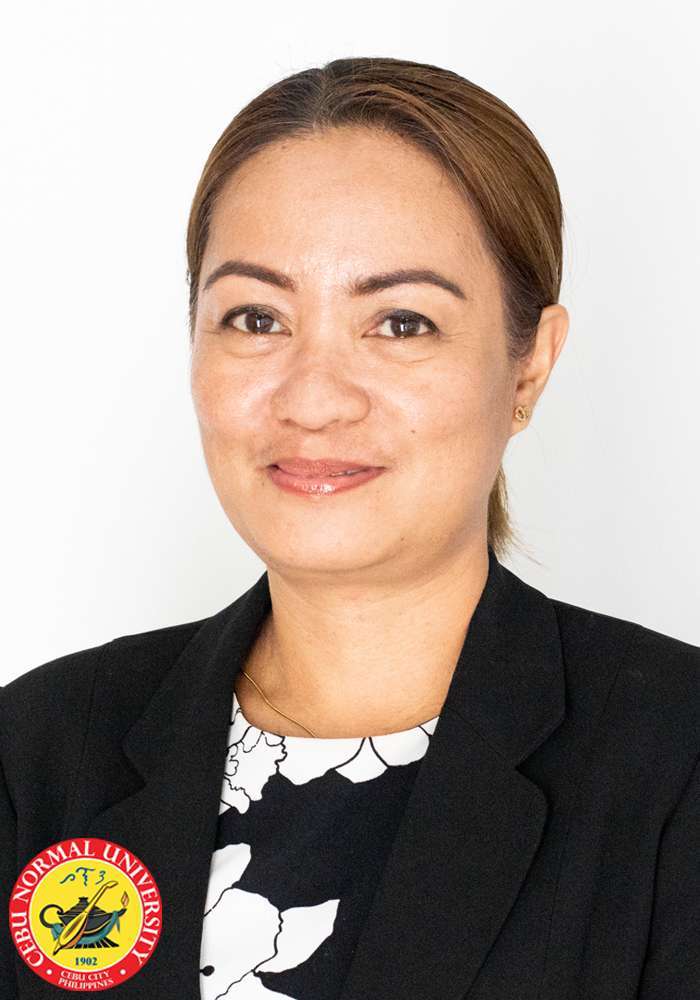 FLORA MAE L. RIVERA

FACULTY
CHEMISTRY and PHYSICS DEPARTMENT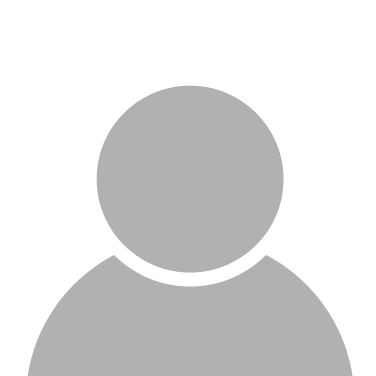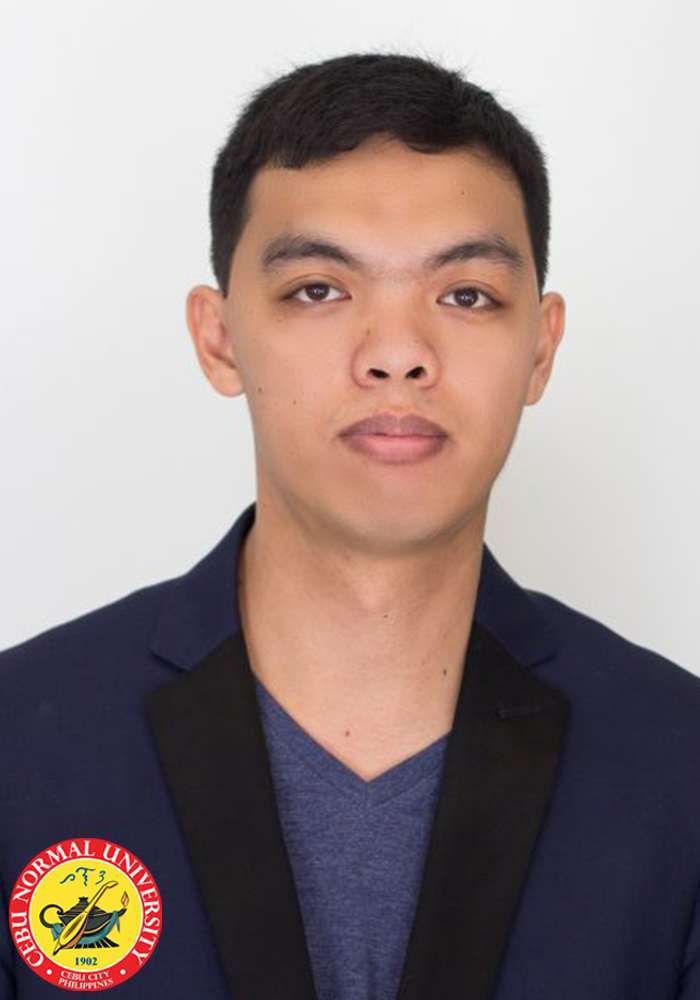 CARL PATRICK CASAS

FACULTY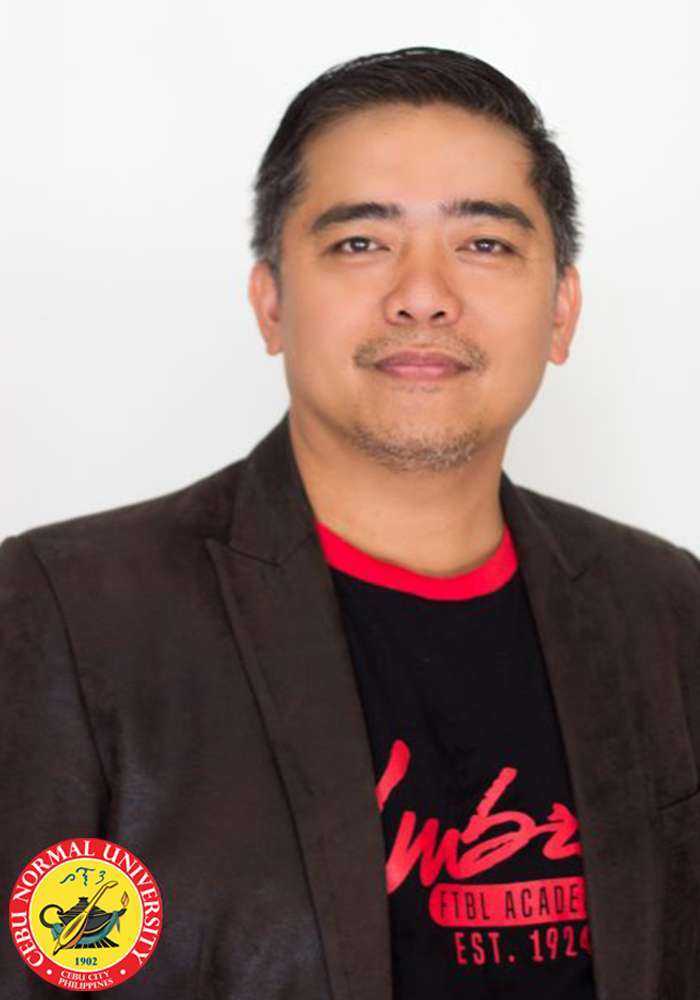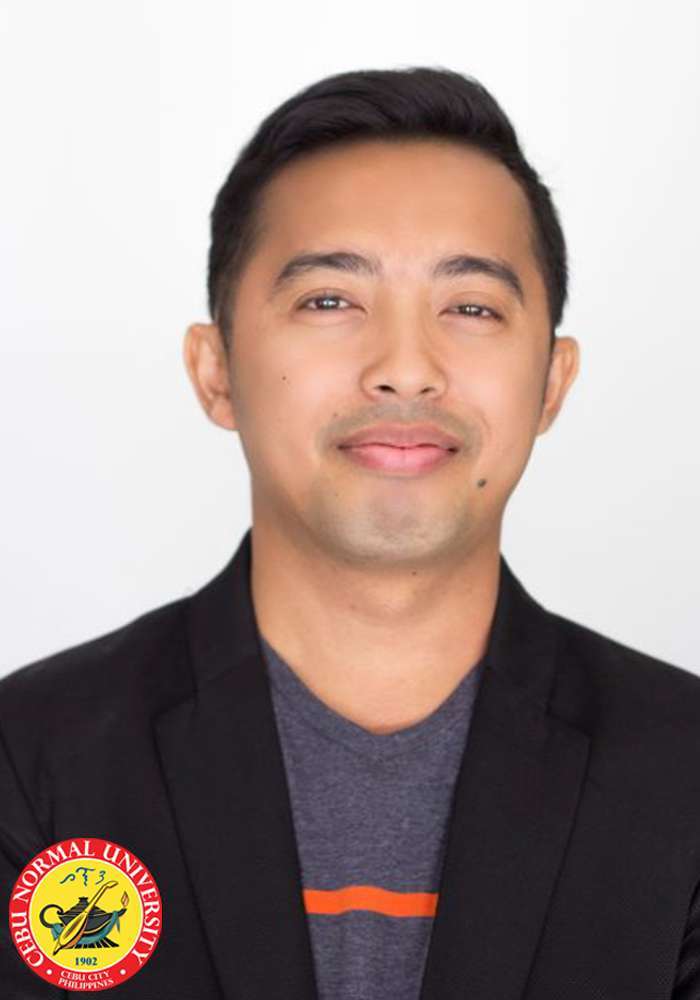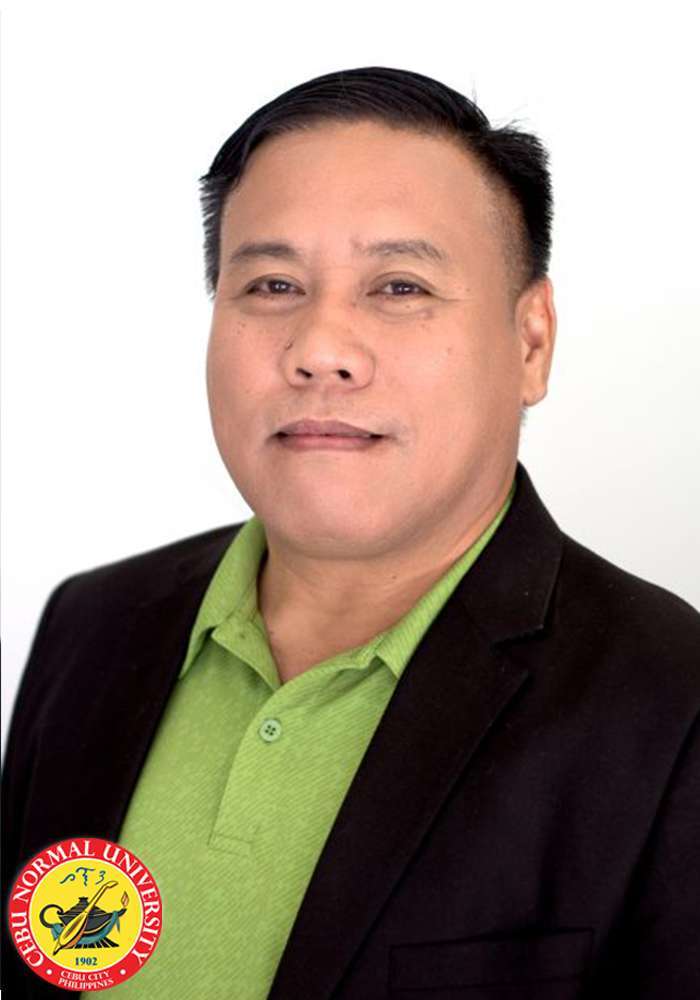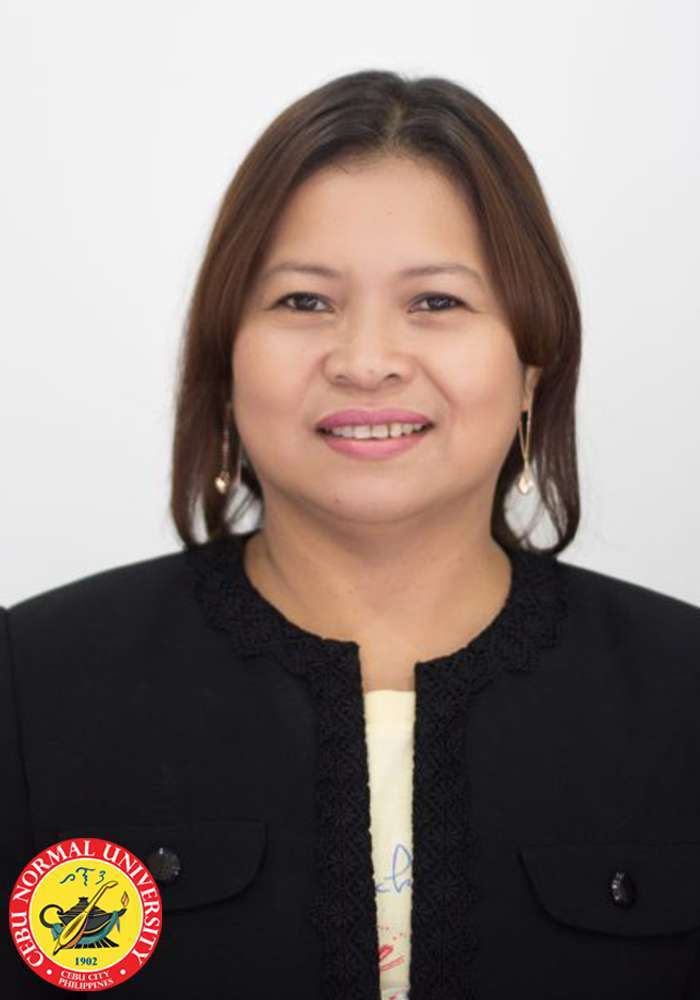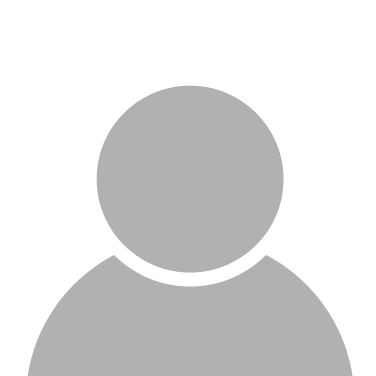 MYLENE P. SADAGNOT

FACULTY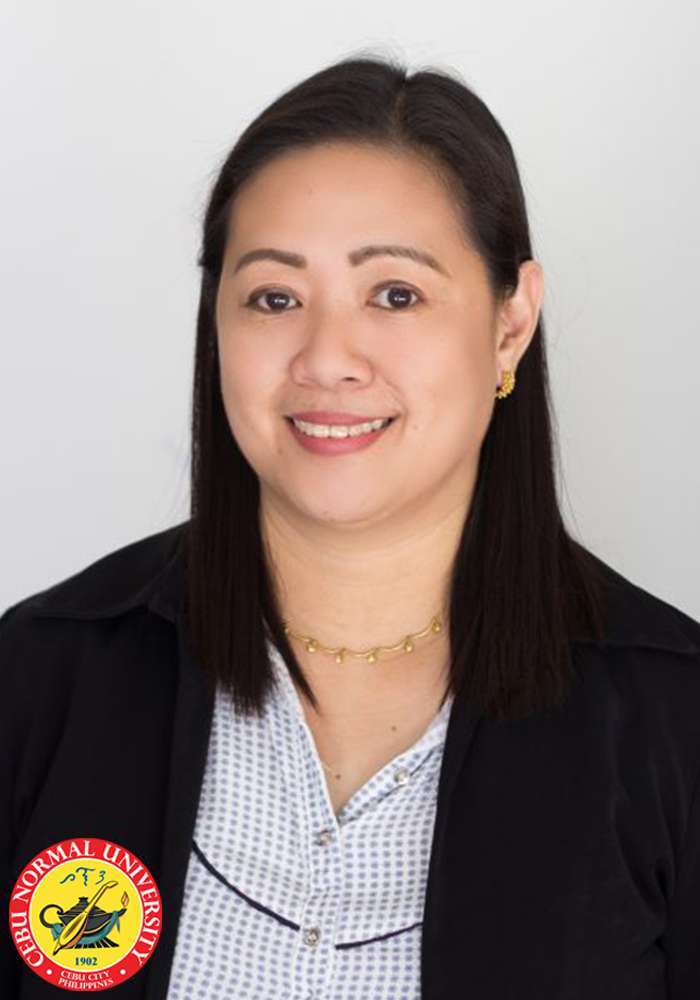 STELLA THERESE AVILA

FACULTY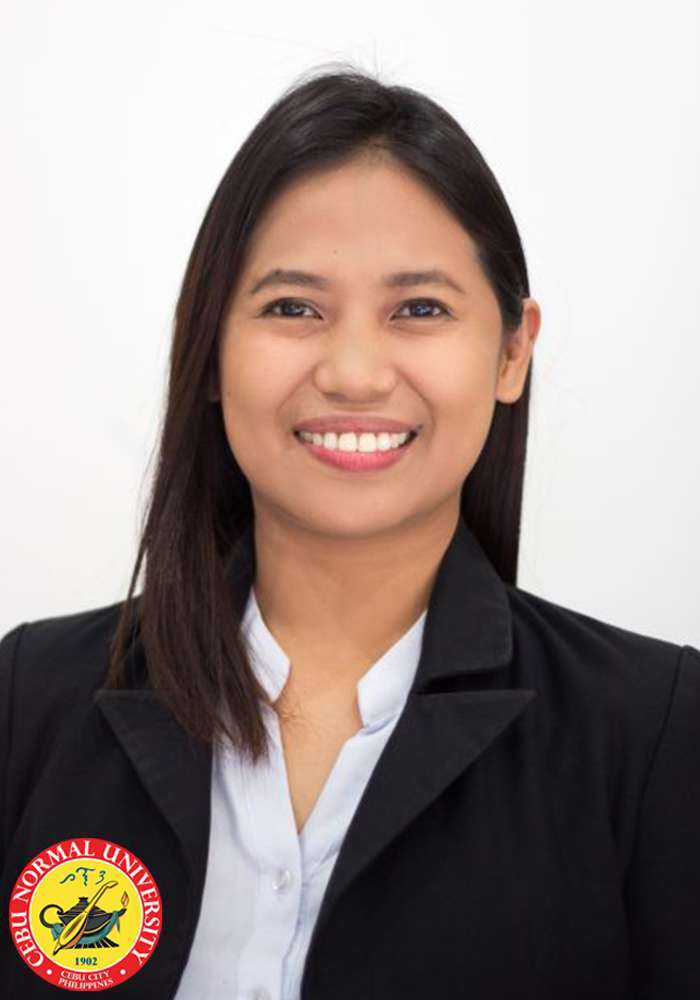 MAETRESE ARIANNE BELEY

FACULTY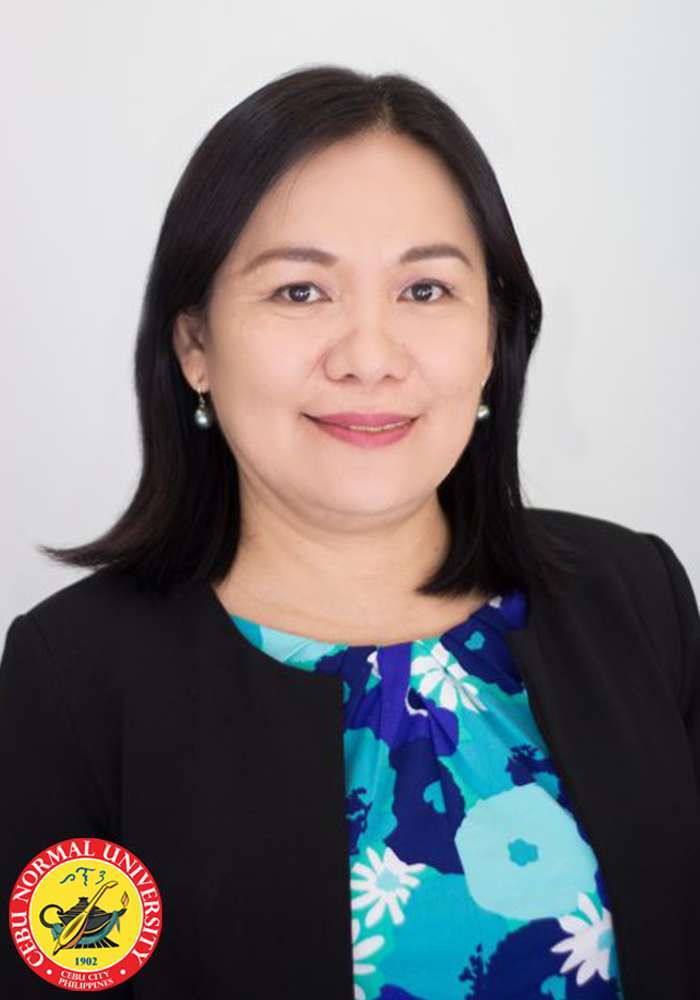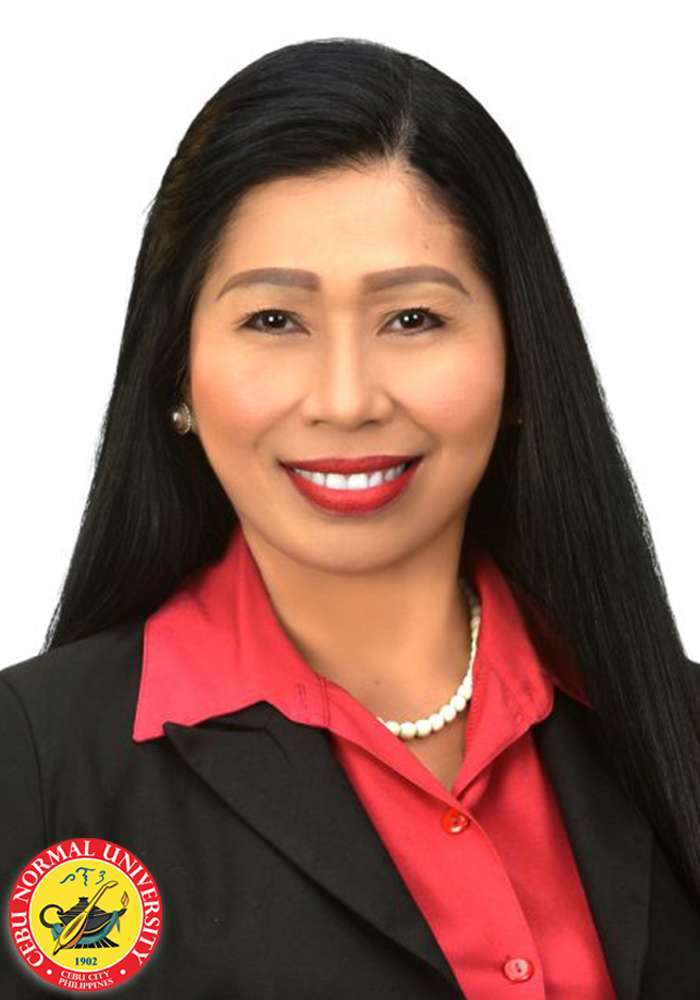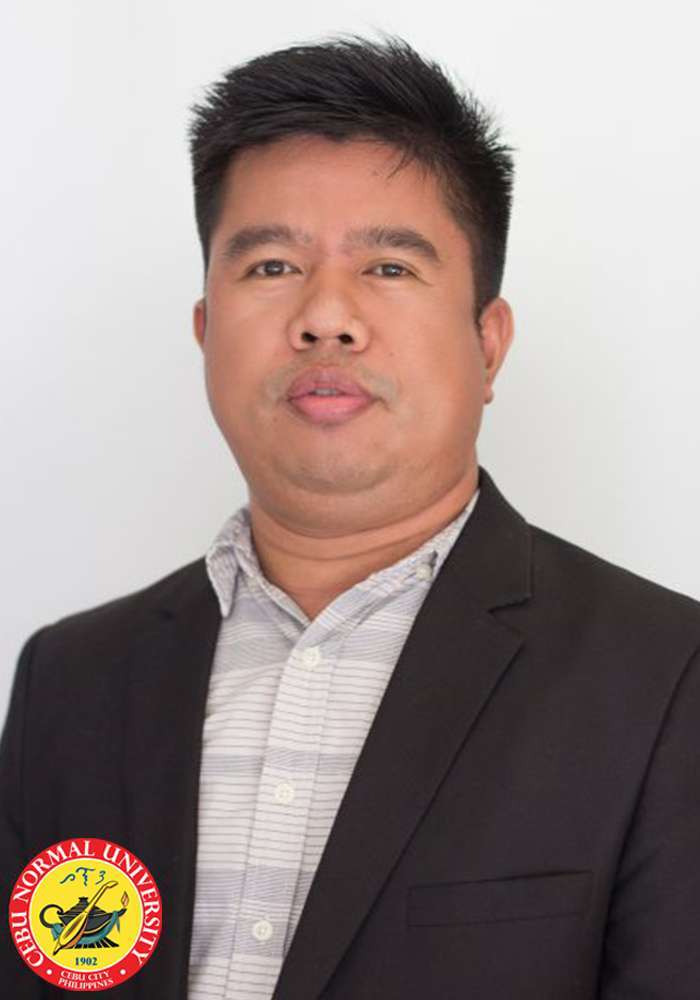 PEDRO GUTIERREZ, JR.

FACULTY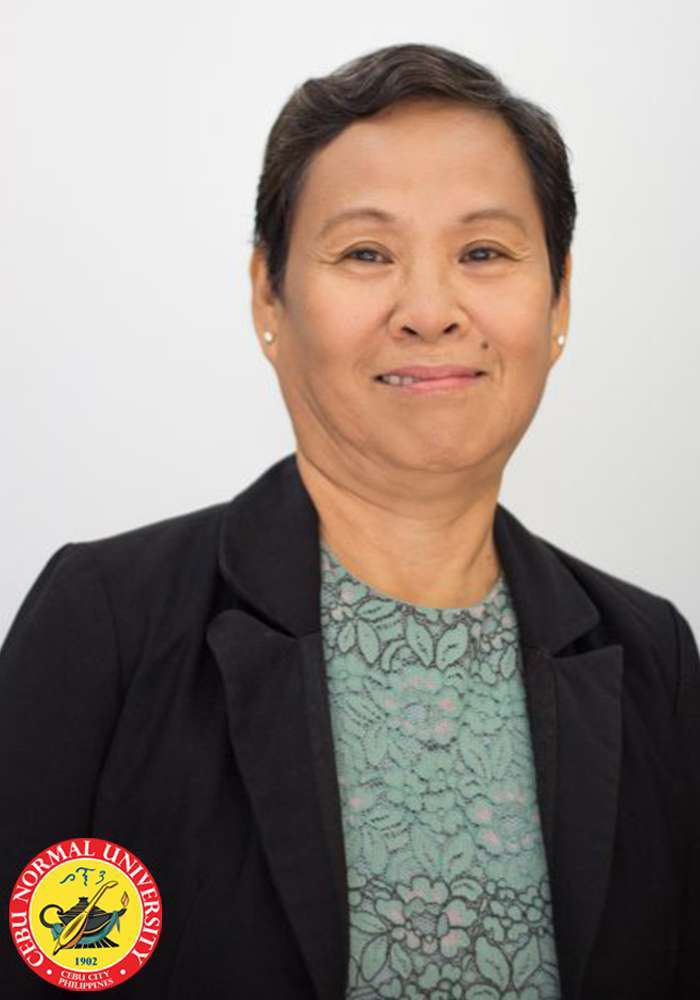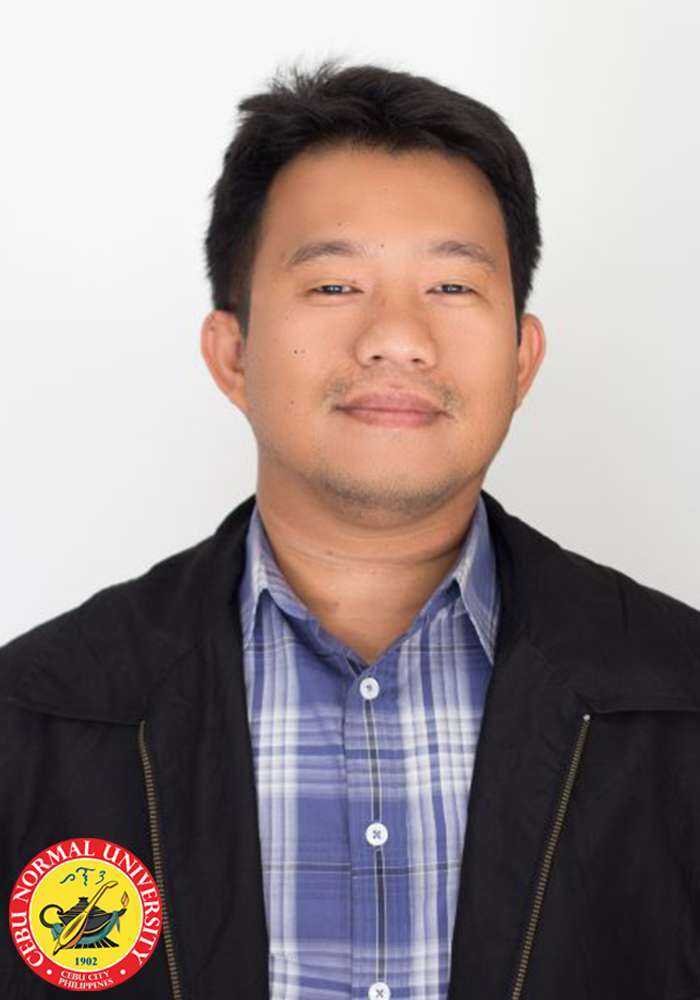 EDWARD LAURENCE OPENA

FACULTY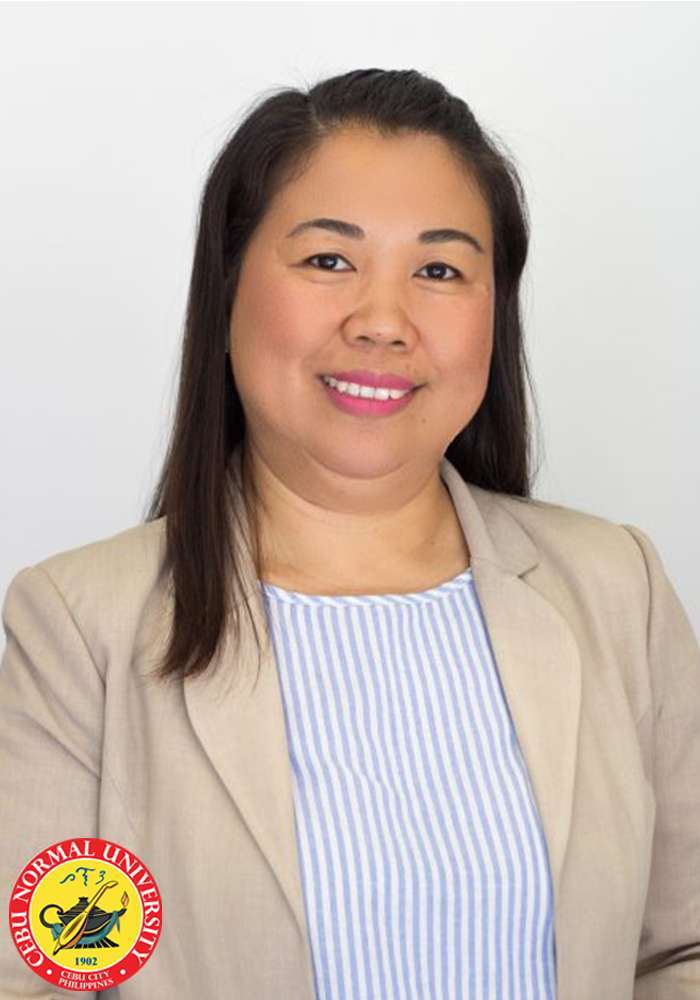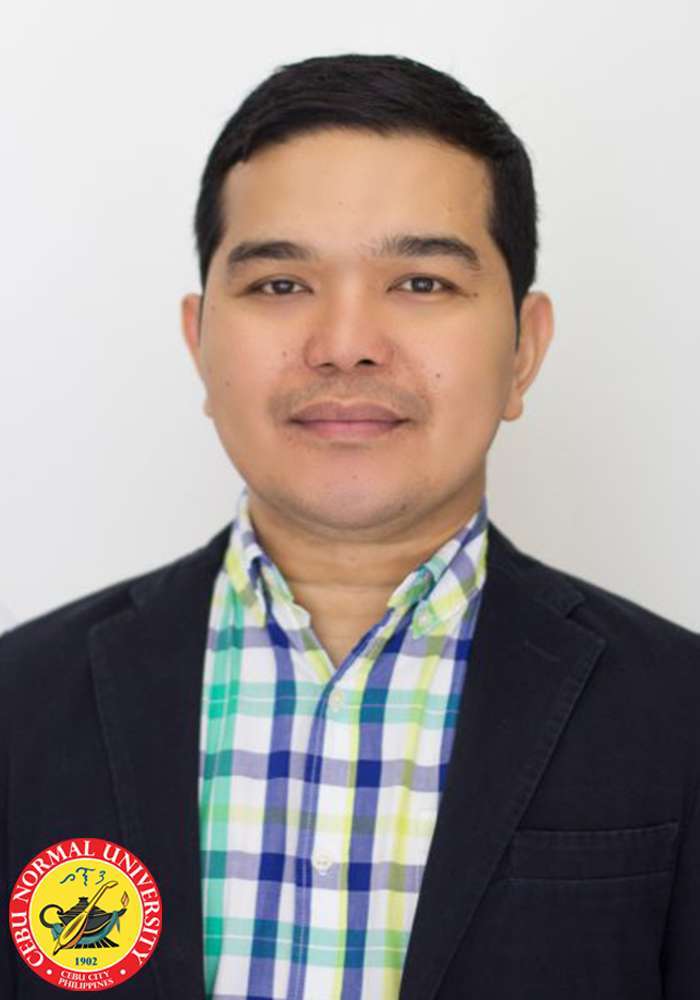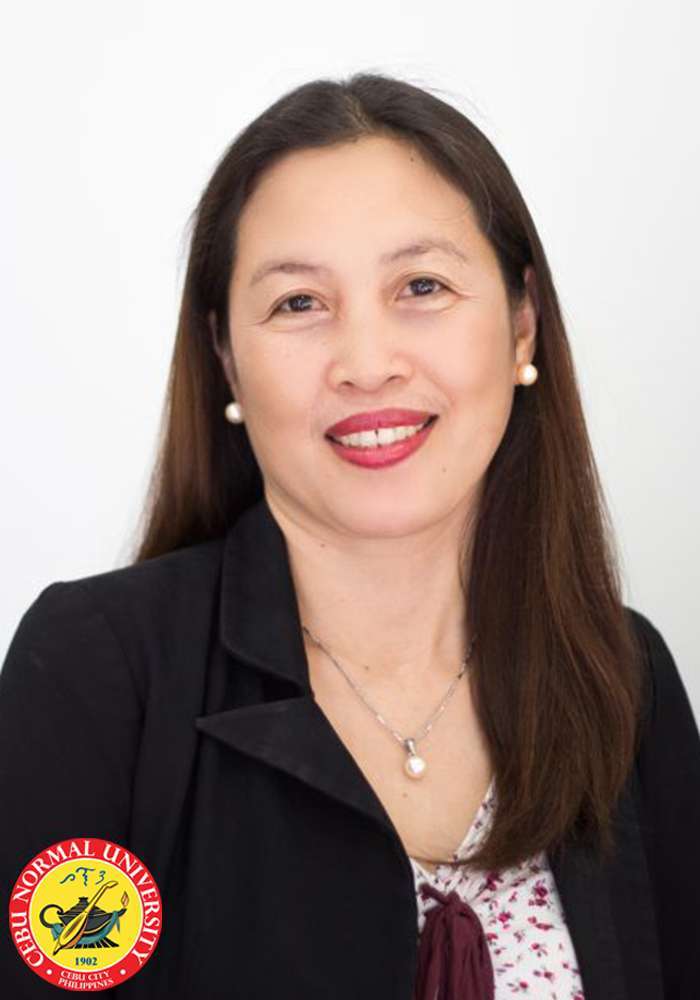 MARY GRACE VILLAFLOR

FACULTY
LIBRARY AND INFORMATION SCIENCE DEPARTMENT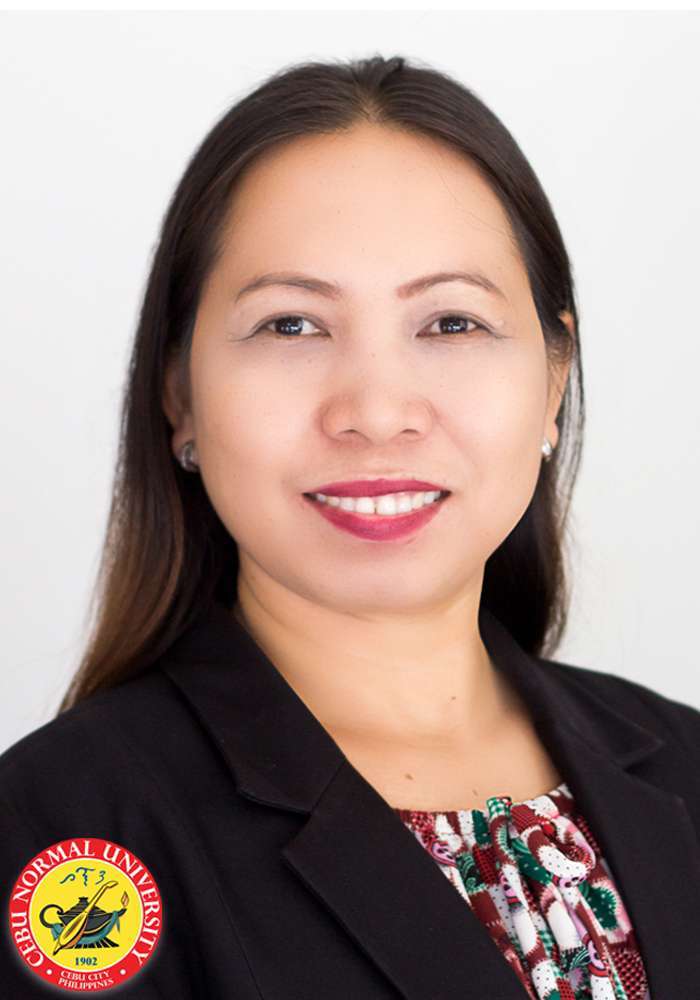 MA. DIVINA D. TORREJOS, MSLIS, RL

Head Librarian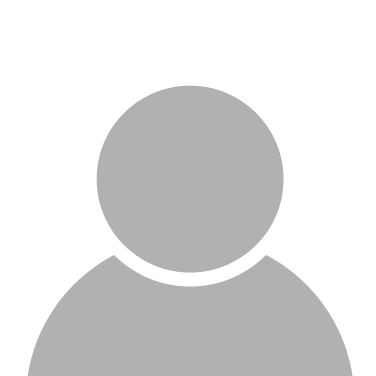 LILIA V. VERGARA, MLIS

FACULTY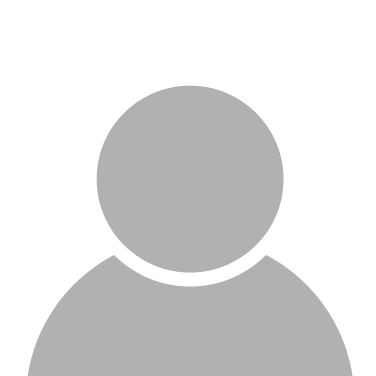 MARITES B. YBAÑEZ, MLIS

FACULTY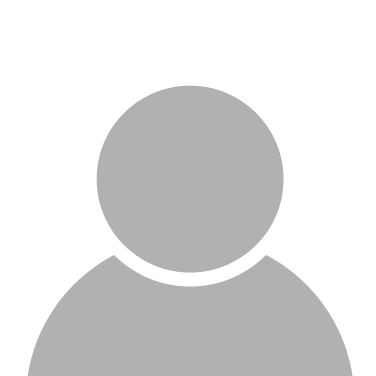 ZUCELLE GAVIOLA, MLIS

FACULTY