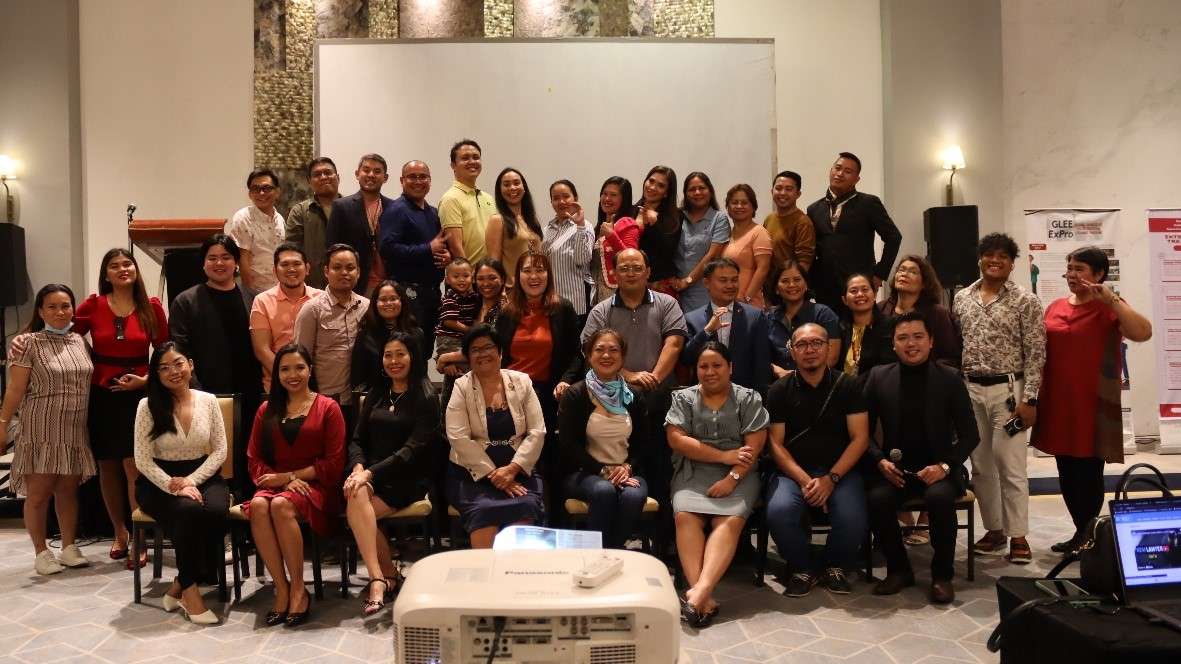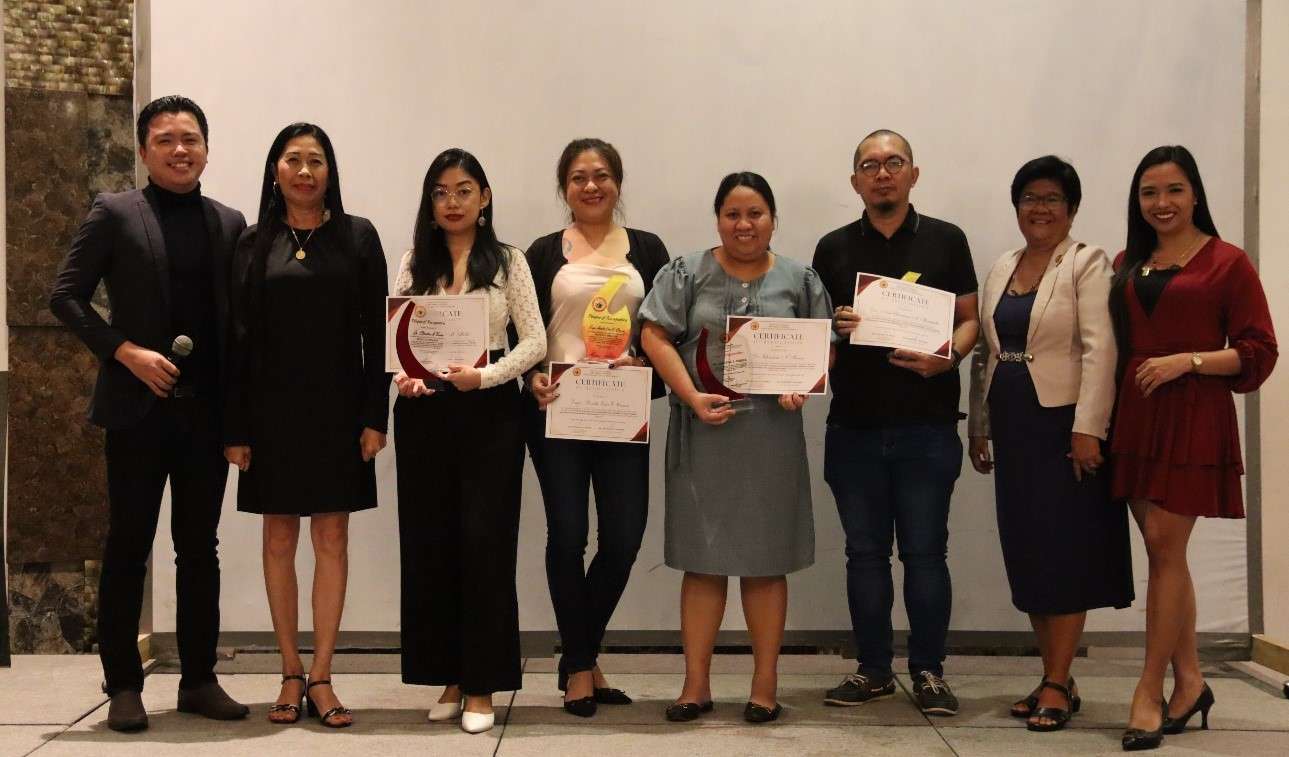 In the name of crimson and gold, various Departments and Research Institutes under College of Arts and Sciences (CAS) of Cebu Normal University held a three-day training and workshop called Internationalization Cascading and Training-Workshop held at Summit Galleria Hotel on April 12-14, 2023.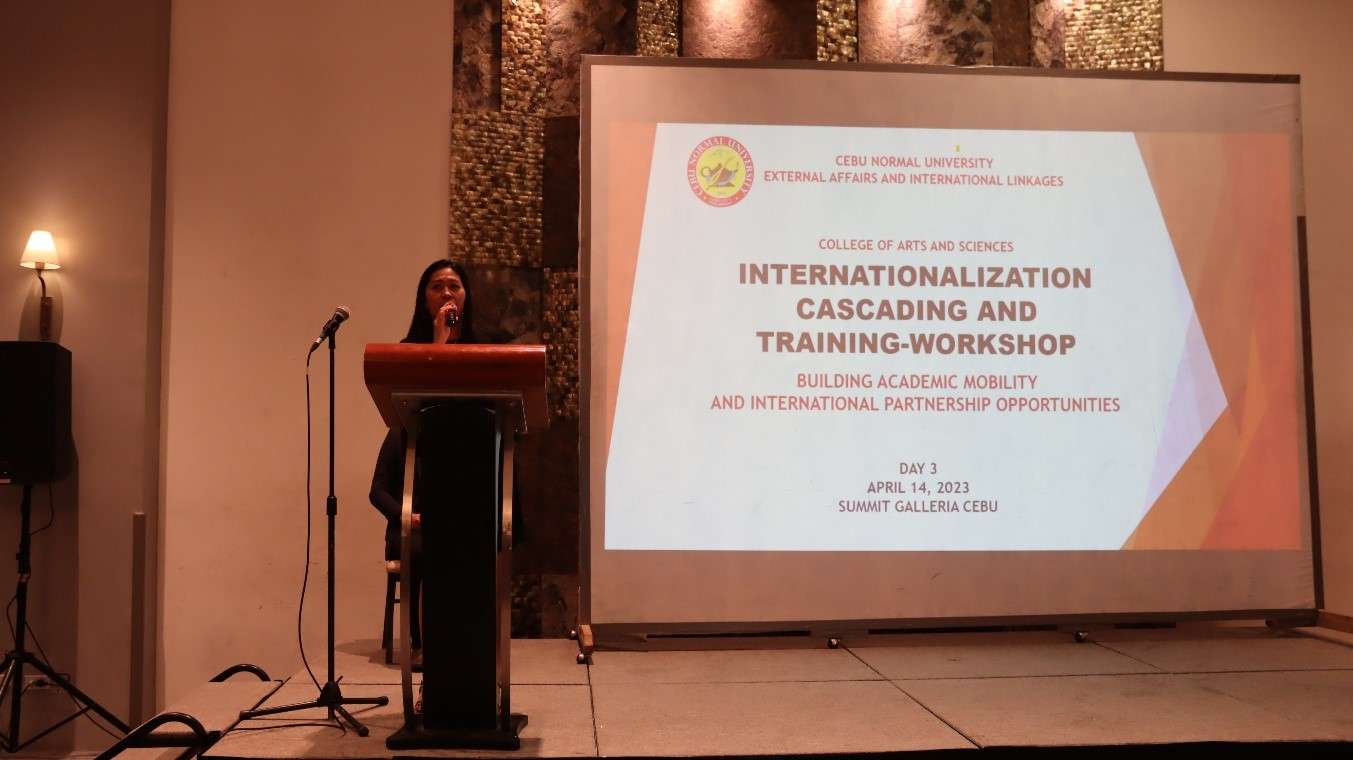 Bearing the theme "Building Academic Mobility and International Partnership Opportunities," the goal of the said event was to bolster the university's high-caliber education and services through solid collaboration and strategic planning for internationalization (IZN), such as proposing projects that will globalize students, increase cultural competence and diversity, broaden the research horizon of the university, and strengthen its institutional capacity.
"Understanding our purpose for internationalization, learning from our own practices and benchmarking from other institutions in this ever-changing higher education landscape, give us the motivation and determination to carry on what we have started. This might be challenging but doable," said Dr. Angeline M. Pogoy, Vice President for Research, Extension and Publication.
Over the years, Cebu Normal University has been receiving awards and accolades with its national feats. Its ambitious aim now is to position itself outside the national borders, map out its direction toward international partners, and expand its linkages while fortifying its relationship with its existing partners.
"If our dreams are not lofty, they will remain a to-do list…our dream now is to aim higher," said Dr. Michelle Mae J. Olvido, Presidential Assistant for Planning and Development Office.
In her speech, Dr. Olvido also emphasized the need for adapting strategic and sustainable ways of internationalizing the university while upholding social sensitivity and excellence. She also tackled how internationalization as a direction would change the university in different levels.
During the breakout sessions of the event, the three representatives from each department were given more than an hour to plan and craft their project proposal which would be presented on the last day. An open forum was also conducted to ask questions, offer suggestions, and share experiences.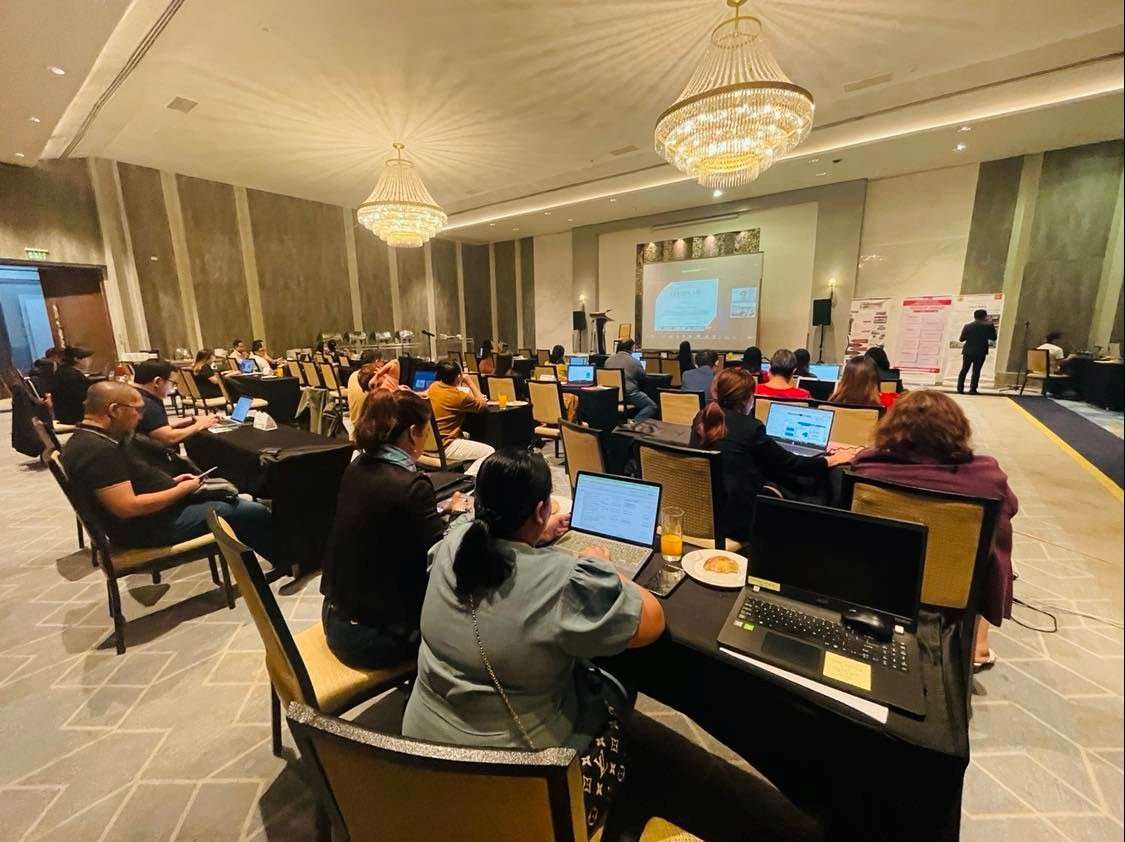 CNU in the threshold of the global doors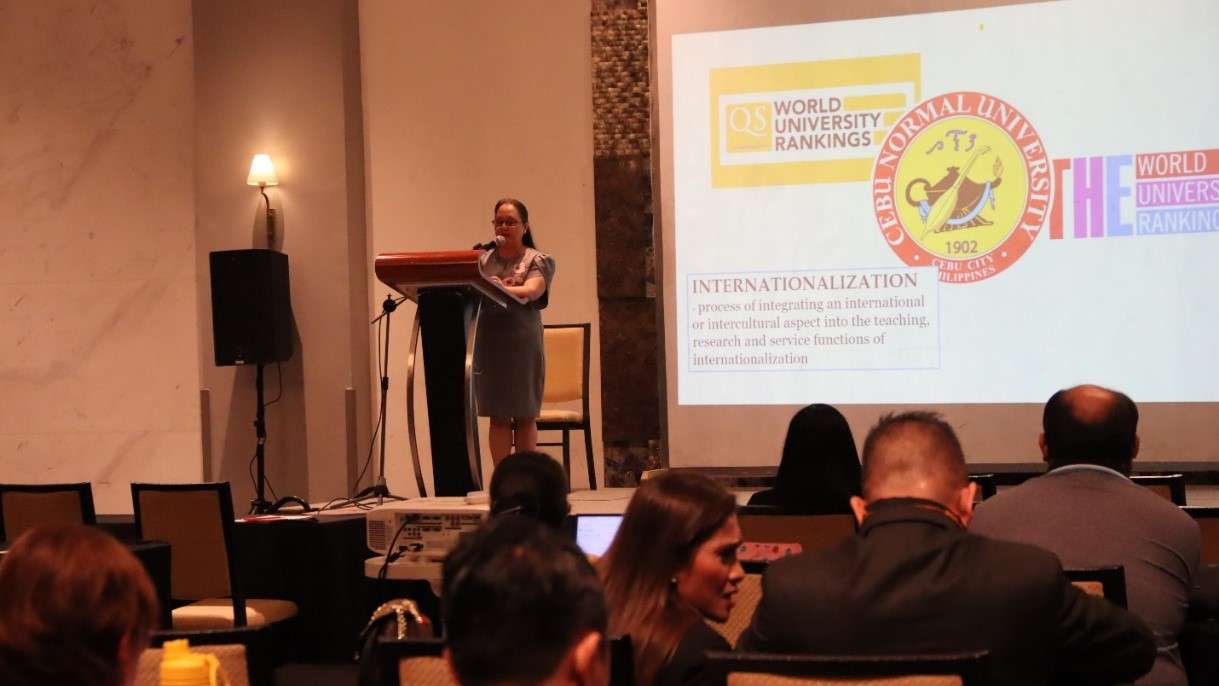 Cebu Normal University, being a leading multidisciplinary research university, was recently rated an overall three stars by Quacquarelli Symonds (QS), a global leading provider of services, analytics, and insights to higher education institutions in the world. The international badge it acquired is one of the significant leaps in strengthening its international profile, not to mention that QS gave a 5-star rating for its inclusivity while 4 stars for academic development, employability, and social responsibility.
On the other hand, CNU has already started putting its foot on the threshold of the global doors when it accepted and warmly welcomed a few international students to study in its undergraduate programs. Since internationalization is still uncharted waters, the university needs to be innovative and flexible, and must abide with the international policies without disregarding the essentiality of having its faculty members and stakeholders united in crafting and realizing globalized programs.
"You need to be united, you need to stand on the same ground, you need to be on the same boat," said Engr. Rosette Eira Camus, one of the three guest speakers during the event and is the Director of International Career and Exchange Programs of Mapua University.
In her talk entitled "Internationalization Partnership Models and Framework," Engr. Camus clearly sketched out a blueprint on how CNU can achieve internationalization successfully. Given its limited resources yet, she said that the university must build sustainable projects and assess its operational and financial fit to work with an international partner.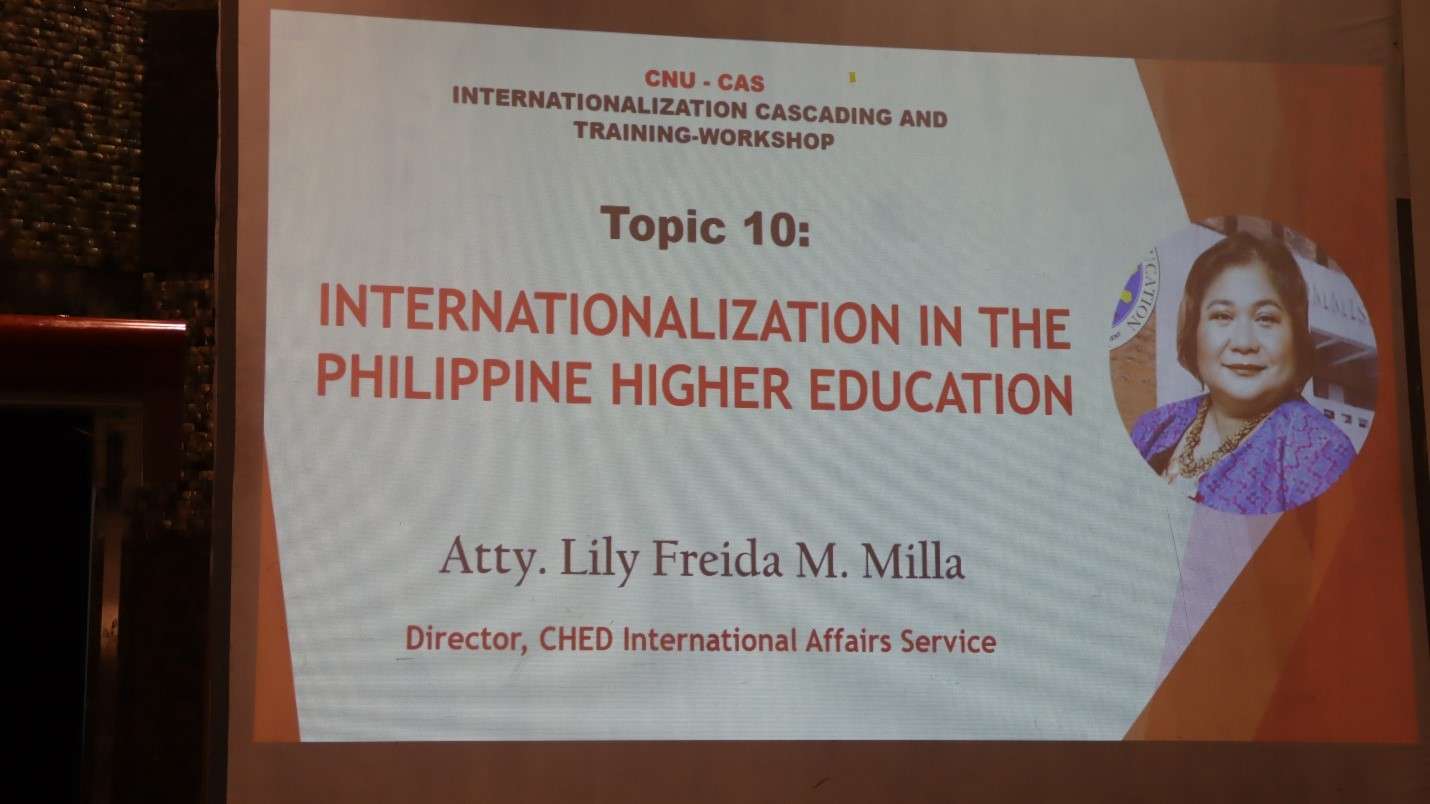 A few of the fundamental strategies CNU can adopt in expanding its reach are to build niche or flagship programs, acquire visiting professors, and join international conferences to increase the university's input and output. Since the teaching models and methodologies play a key role in internationalizing an academic institution, CNU must also be fully abreast with technology as it will equip students with global experience, international skills, and intercultural competence without leaving the campus.
 Internationalization Projects
To increase the university's global presence, CNU launched a program called Cross-Cultural Communication Virtual Exchange (CCCVEX), striking a vibrant partnership with Douglas College in New Westminster, British Columbia, Canada. The said program, which will start on August–December 2023, offers Collaborative Online International Learning (COIL), which is a competent platform for faculty members to facilitate students and enrich their intercultural competence through the use of technology.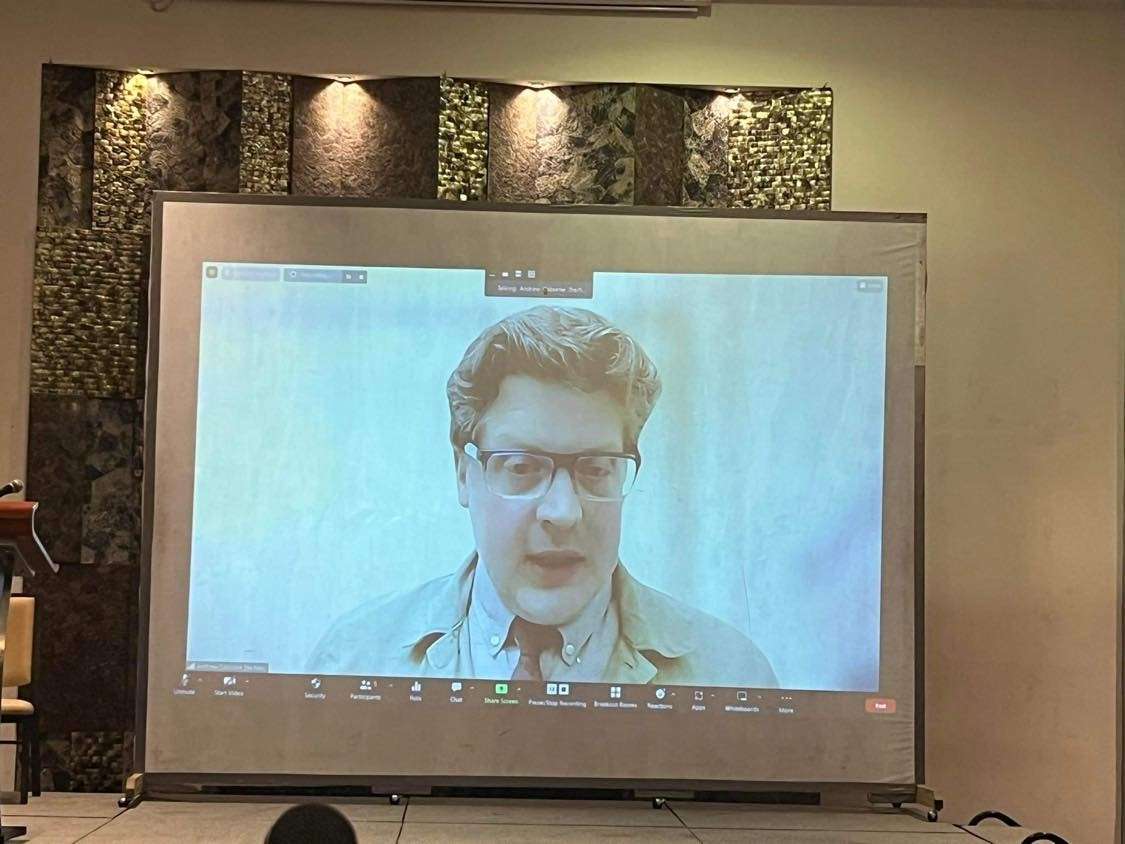 On the other hand, the Department of Languages and Literature is also proudly launching the English Intensive Training Program, which offers seven courses, with writing and speaking being the focus. The said program will aid international non-English-speaking students who are enrolled in the university to learn and improve their English communication skills. To further bolster competencies, the said department also has an international academic exchange program called Global Learners of English Education Exchange Program or GLEE ExPro to be offered at the undergraduate level for one semester, targeting international students coming from partner institutions.
Moreover, during the said training-workshop all the Departments—which are the Departments of Communication, Mathematics, Tourism,  English, Biology, Social Sciences, Public Governance, Chemistry and Physics, Filipino, Psychology, the three Research Institutes: Computational Mathematics and Physics; Public Governance; Tropical Biology and Pharmacological Biotechnology, and the Gender and Development Unit–successfully presented and justified their internationalization project proposals specific to their departmental needs and capacity, such as student and faculty exchange, and internship abroad.
Internationalization (IZN) Project Ways Forward
The internationalization project proposals of the different departments and institutes of the College of Arts and Sciences will undergo the next phase of evaluation which is the in-house review. With the next phase of evaluations and deliberations, it is targeted that the implementations of the projects commence the soonest as possible. The Office of the External Affairs and International Linkages through Director Naila Beltran, together with Dr. Milagros M. Greif the Dean of the College of Arts and Sciences will take the lead in realizing the ways forward of the internationalization project proposals.
Contact Office:
Dir. Naila Y. Beltran
External Affairs and International Linkages Office
international.linkages@cnu.edu.ph