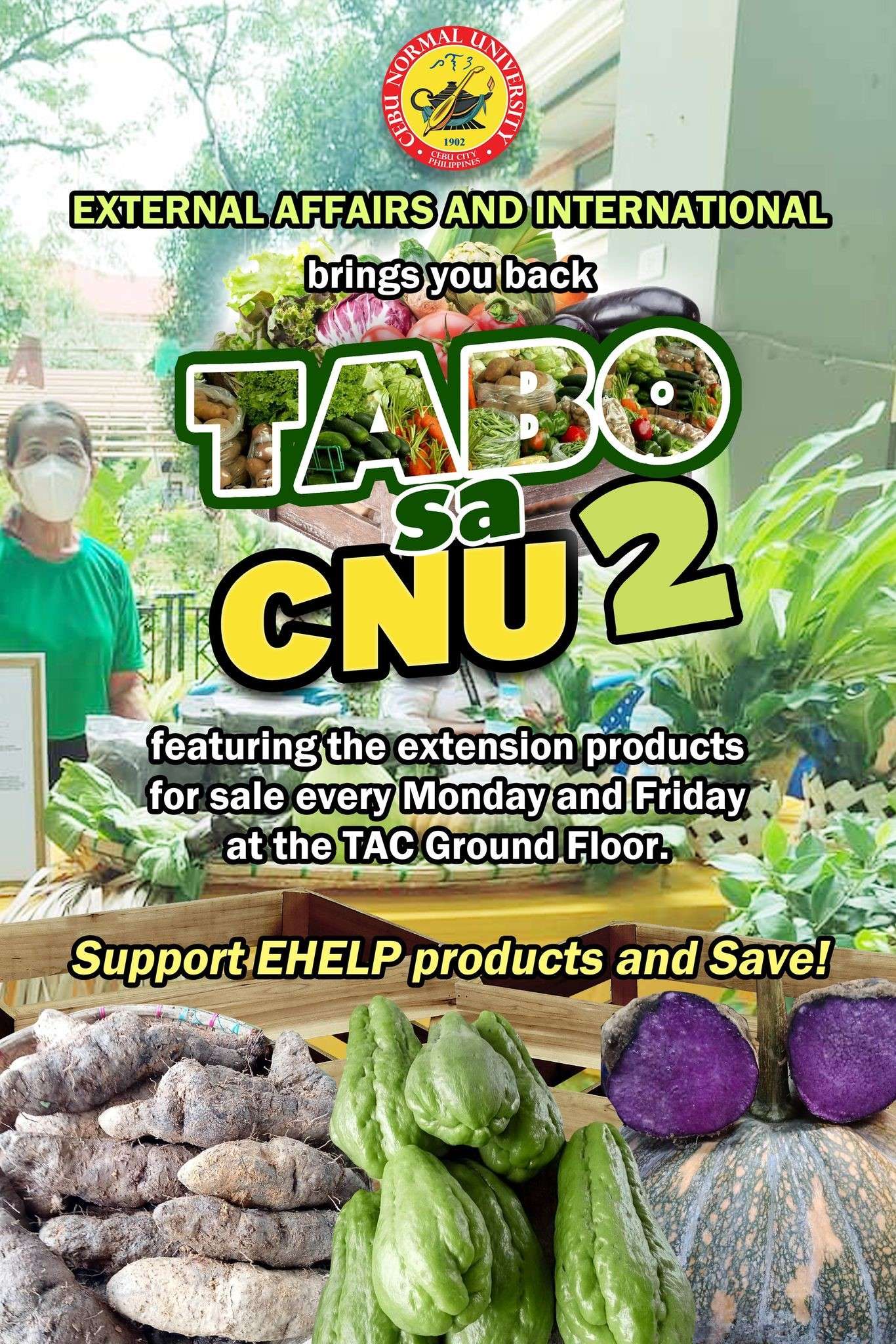 The Cebu Normal University grounds host the bi-weekly vegetable market known as Tabo sa CNU every Monday and Friday. This initiative, initiated by the Office of External Affairs and International Linkages, supports local farmers while promoting nutritious food to the Faculty, staff and students of Cebu Normal University.
On April 17, 2023, the External Affairs and International Linkages (EAIL) successfully organized another edition of Tabo sa CNU, with an array of fresh, locally sourced vegetables on display. From leafy greens like spinach (alogbati) and Chinese cabbage, to a vibrant root crops such as carrots, purple yam (Ube), squash (Kalabasa), taro (Botig/biga) Potato (Patatas) Tomatoes (Kamatis), garlic (Ahos), Onion (sibuyas Bombay) and cucumber (pipino), students, Admin staff, and faculty members of Cebu Normal University had numerous options to choose from.
A key strength of Tabo sa CNU is its dedication to partnering with local farmers to offer various seasonal vegetables. This direct relationship ensures fresh products for customers and supports small-scale farming operations in nearby areas.
Tabo sa CNU's primarily aimed to strengthen the established partnership between Cebu Normal University and adopted communities in the Municipality of Balamban, Cebu to mention a few anchored on UN SDG 17 "Partnership for the Goal", UN DSG 1 " No poverty", UN SDG 2 "Zero Hunger" and UN SDG 8 "Decent Work and Economic Growth" It encourages community members to make informed food choices by providing a charming and welcoming environment in which to buy high-quality, farm-fresh produce. This initiative emphasizes the importance of incorporating vegetables into one's daily meal plan, thus contributing to a healthier lifestyle.
The External Affairs and International Linkages Office's tireless efforts contributed to the success of this latest event. They contribute to fostering a health-conscious culture at CNU and beyond by consistently providing a convenient way for people to access fresh produce.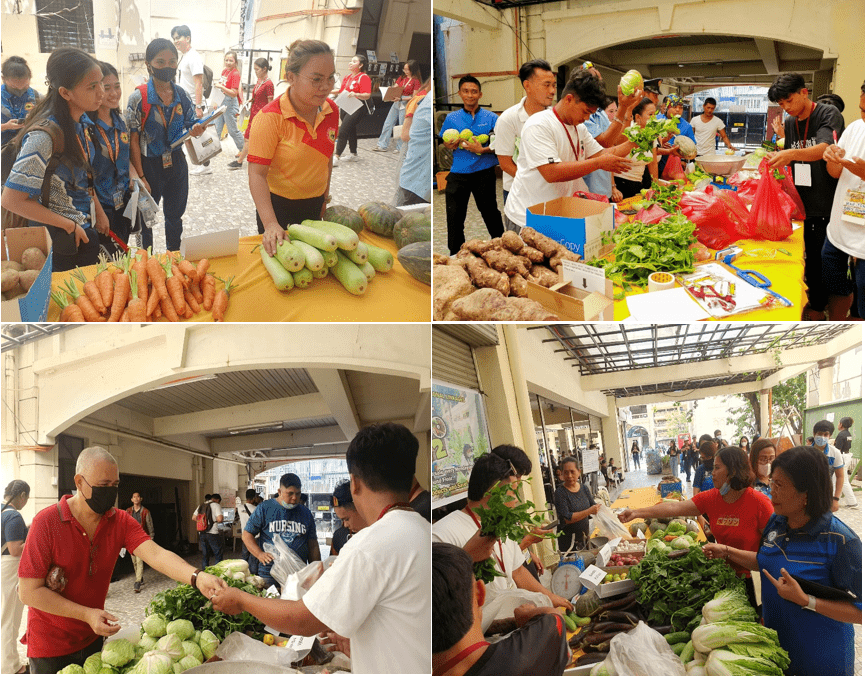 Don't miss out on the opportunity to shop for fresh vegetables at Tabo sa CNU! Be sure to mark your calendars for upcoming dates and take advantage of this exceptional initiative brought to you by Cebu Normal University's Office of External Affairs and International Linkages. (LET)