A year after the search for the new university leader, Cebu Normal University (CNU) finally named Dr. Joselito B. Gutierrez as the fifth university president through CNU's Facebook page last January 31, 2022.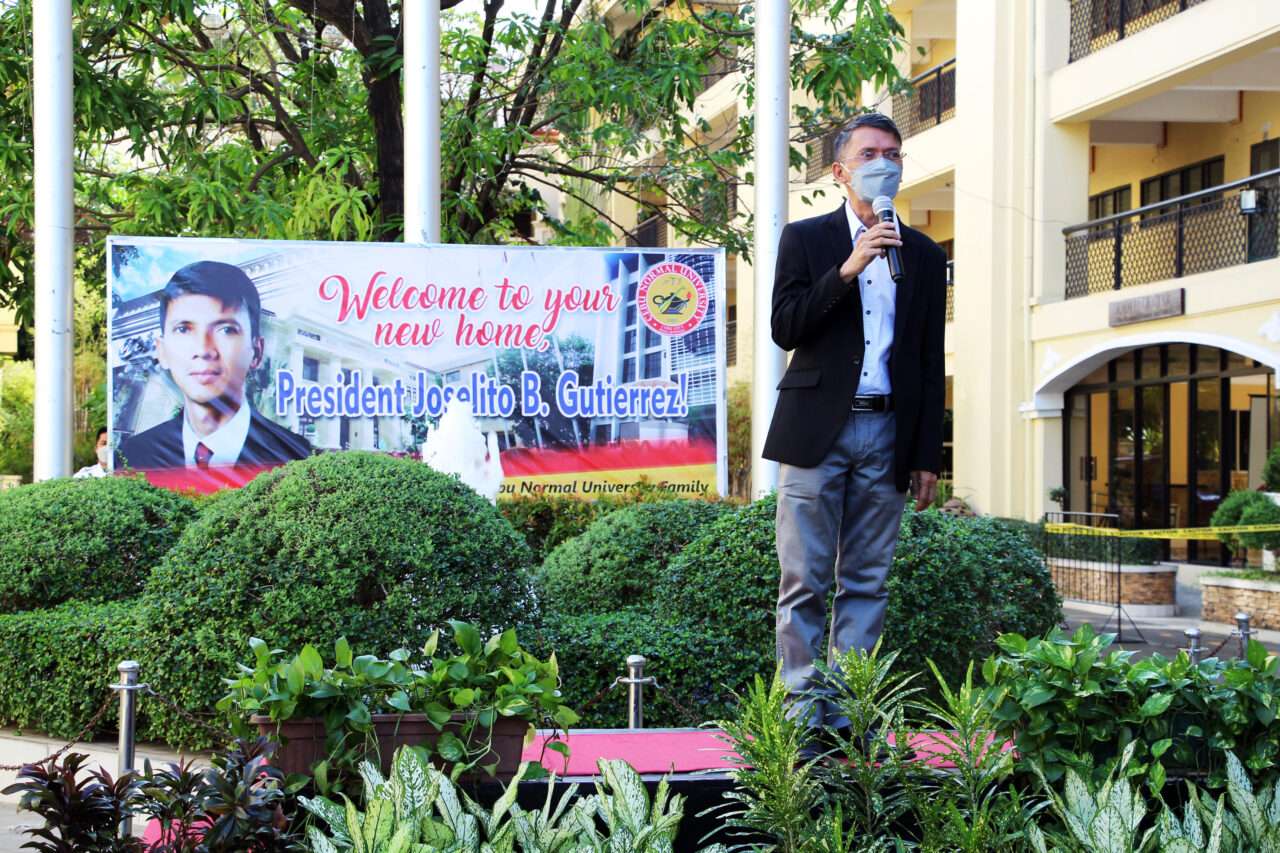 Prior to his current installment, Gutierrez served as the State Universities and Colleges (SUC) President of Marikina Polytechnic College (MPC) from October 2016 to November 2020. Under his term, MPC soared from level 1 to level 2 in AACCUP, and the university received the highest COA Audit during the first term.
He was also the Vice President for Luzon of the Philippine Association of Colleges and Universities of Industrial Technology (PACUIT), hosting international and national research forums for all members in 2019.
A man of significant development is a man of security. Gutierrez guaranteed that students under his administration would have suitable employment after graduation by conducting Job Fair a few weeks before graduation. His objective is also to boost students' entrepreneurial potential to institute a firm and create more jobs in the future.
He is looking after the future and expanding the triumphs in the present. He is engrossed in transforming schools by bringing new programs and installing new departments—no wonder why his previous school's enrollment has increased a lot during his term.
Aside from his heart for development, he has written three books: Technology and Livelihood Education (TLE) for all Basic Education Junior High School students of the Department of Education (DepEd), Energy Conservation Book, and Breaking Thru from the Spirit of Idolatry.
As Gutierrez had already developed and conducted various training programs for more than 15,000 faculty members, school heads, school directors, and school principals all over the country, Cebu Normal University hopes for successive growth and excellence under his administration.
Words by Jhonazel Kiskis and Mark Aleson Sanico