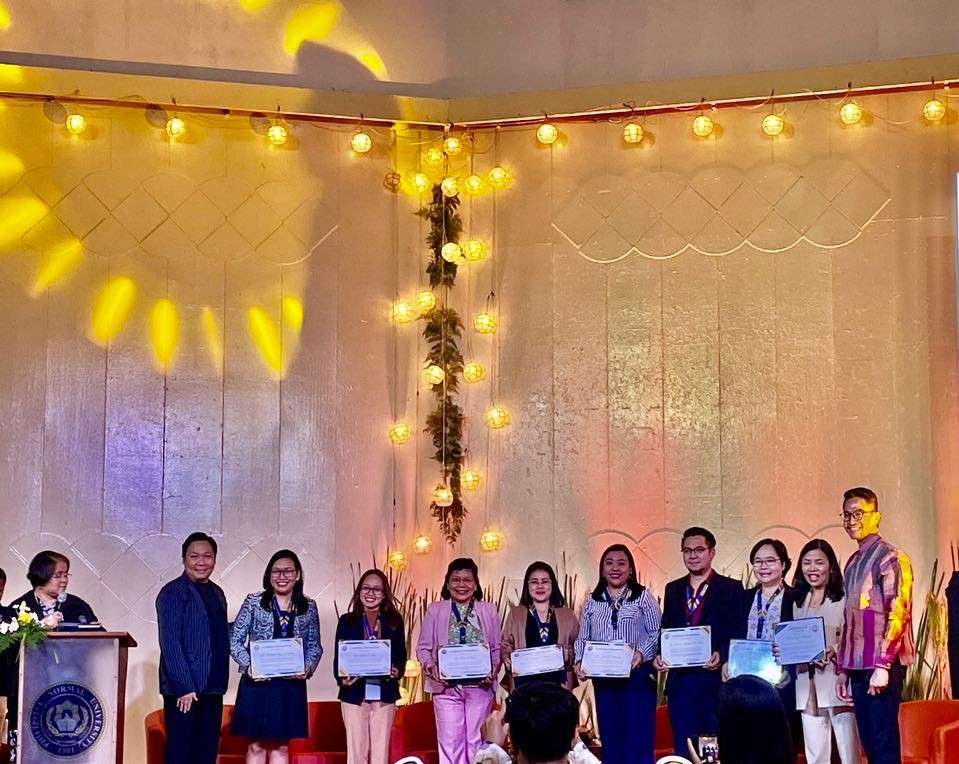 Cebu Normal University, a leading multidisciplinary research university in education, has championed the virtuous cycle of knowledge sharing and knowledge building in teacher education.  The university has been identified as the partner institution for "Study II – An Exploration of the Quality of Graduates of Teacher Education Institution" as part of the Scoping Study on Philippine Teacher Education of the Commission on Higher Education (CHED). This laudable undertaking was concluded through "PADAYON: Philippine Pre-service Teacher Education Research Forum" of the Commission on Higher Education (CHED) at the Philippine Normal University (PNU) on February 13, 2023.
The CNU research team from the College of Teacher Education is composed of the following: Dr. Michelle Mae Olvido, Dr. Filomena Dayagbil, Dr. Rivika Alda, Dr. Ethel Abao, Dr. Janet Mananay, Dr. Remedios Bacus, Dr. Maria Nancy Cadosales, Dr. Vincent Theodore Balo, Dr. Kim Francis Rodriguez, Ms. Baby Jane Uytico, Dr. Jewish Merin, Dr. Marchee Picardal, Dr. Jem Cloyd Tanucan, Dr., Dr. William Augusto, Dr. Jo Ann Petancio, Dr. Joje Mar Sanchez, Dr. Noremay Perez, Dr. Monique Cordova, and Dr. Gino Sumalinog.
The project is made possible by the support of the following: the Department of Education (DepEd) Central Office headed by Secretary Leonor M. Briones especially the Policy Research and Development Division together with the different regional directors and research focal persons who partnered with the team for data gathering; the members of the Technical Panel for Teacher Education Dr. Brenda B. Corpuz, Dr. Paz I. Lucido, Dr. Felicitas E. Pado, Dr. Maria Teresita P. Medado, and Dr. Runvi V. Manguerra who served as expert consultants for the team; the Commission on Higher Education (CHED) Office of Programs and Standards Development, Office of Planning, Research, and Knowledge Management; the Office of Commissioner Aldrin A. Darilag and Chairperson J. Prospero E. De Vera III for the funding, without which, this undertaking would not have been possible.
The CNU College of Teacher Education hopes that the research undertaking significantly impacts the uptake of evidence-based policymaking. Their study looks into contributing to more robust research-based evidence on dimensions and categories of teacher quality and sheds light on curricular innovations, management, leadership, and policy reforms in teacher education to ensure teacher quality. 
Padayon CNU!
Words by: Dr. Michelle Mae J. Olvido