Cebu Normal University (CNU) Balamban Campus started the construction of its three-story building to accommodate its students' growing population.
The new building will be erected on the left side of the CNU Balamban main building near the school's fence.
The three-story building will have 12 classrooms with four classrooms in each floor. The 3rd floor will also house two laboratories.
According to CNU Balamban Campus Director Dr. Levi Atibula, the new building was planned two years ago. He said that it answers the need for more classrooms with the growing population of students on the campus.
 
Atibula, in a Facebook post last September 3, 2020, showed sample photos or architectural perspectives of what the three-story building would look like.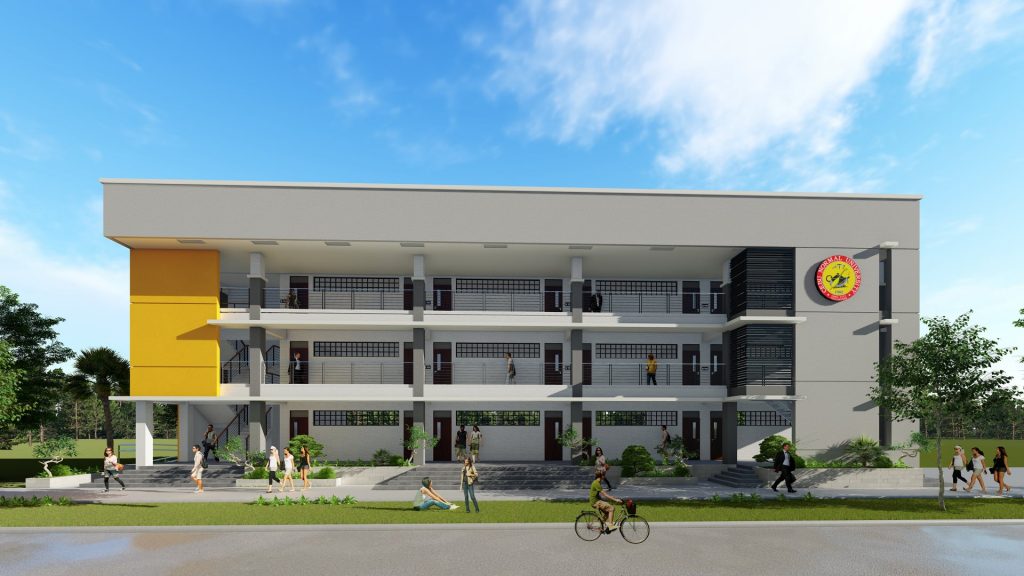 He also thanked Deputy Speaker and Congressman of the 3rd District of Cebu Pablo John Garcia who sponsored its budget, and Architect Leo Edwin Mutia for the exterior design of the building.

Garcia allocated a budget of P25 million for the three-story building. He was also instrumental in the establishment of the first CNU Balamban building allocating a budget of P10 million for its construction.
He has also given educational assistance to students in the 3rd District of Cebu wherein some Normalite students in Balamban are beneficiaries.  
 
Garcia was recently invited as the Commencement Speaker during the 12th Commencement Rites of CNU Balamban on August 24, 2020, where he shared words of wisdom and encouragement to the graduates. 
 
Read related article: [CNU Balamban slays first virtual graduation ceremony]
 
The construction of the CNU Balamban three-story building started last August 22, 2020.
 
Atibula said that a construction of a driveway with a covered pathway will be the next project of the campus which is expected to begin next year. (JDF)