28sep(sep 28)16:0029(sep 29)16:00Featured2nd International Conference on Arts and Sciences (ICAS)
Event Details

Cebu Normal University College of Arts and Sciences will be hosting the 2nd International Conference on Arts and Sciences (ICAS) with the theme, Arts and Sciences: Unleashing Creativity, Resilience, and Scientific Inventions in the New Normal on September 29 & 30, 2020.

This virtual conference aims to provide an opportunity for researchers in the arts and sciences to upgrade their capabilities through the sharing of best practices and to meet with other international advocates on research for the possibility of forging linkages and partnerships.

This conference has four streams:

1.    Language, Literature, & Communication;

2.    Physical Education, Sports & Exercise Science;

3.    Natural Sciences & Mathematics; &

4.    Humanities and Social Sciences (including but not limited to Psychology, Philosophy, Religion, Public Governance, & Tourism)

It is also highly encouraged to submit research papers related to the COVID – 19 pandemic which is believed to be timely and relevant to the present global scenario. Further, the conference is open to all faculty in basic education and tertiary education, researchers, research directors and graduate students here and abroad.

Abstract of not more than 250 words must be emailed to cnuicassecretariat@gmail.com with the subject heading Abstract for I-CAS. Deadline for submission of abstracts will be on September 1, 2020.

This is a free conference which can cater 300 presenters/participants only. Accepted presenters will be prioritized in the giving of slots.

For further information and/or inquiries, please contact the College of Arts and Sciences office thru: Globe: 09565990256; Sun: 09334146559; and Landline: 254-6814 local 140. Look for Mr. Johnly B. Gamboa.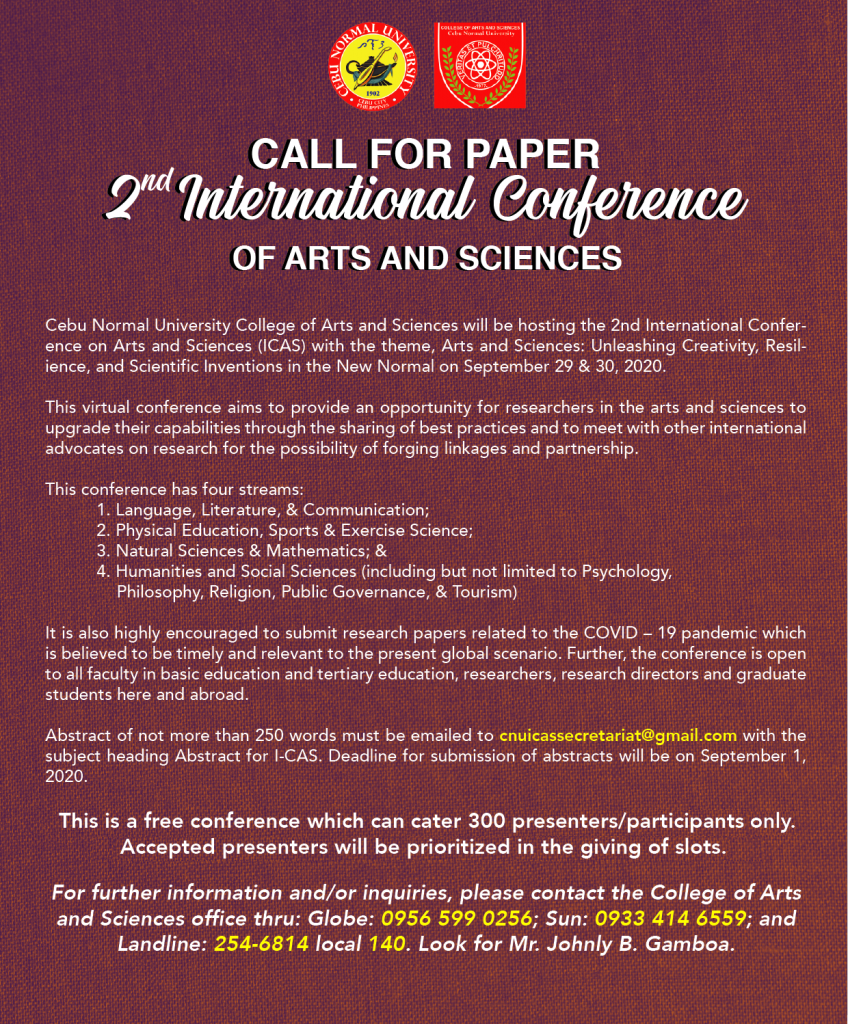 Time

28 (Monday) 16:00 - 29 (Tuesday) 16:00
Organizer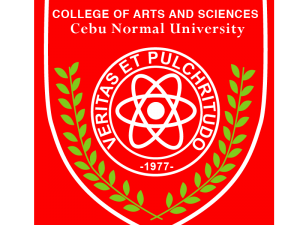 College of Arts and Sciences