Institute for Research in Innovative Instructional Delivery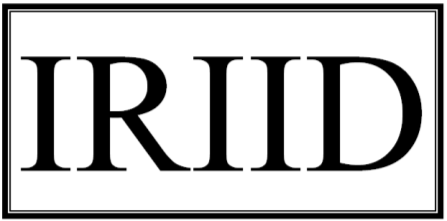 The Institute for Research in Innovative Instructional Delivery (IRIID) is a hub for research and innovation on Philippine culture and heritage to promote quality teaching and learning in a fast-changing environment in the 21st century.
The IRIID produces new knowledge on the Philippine culture and heritage to enhance instructional delivery and translate these into a community – based instructional delivery.
Understand the Philippine Culture with respect to education and training
Utilize knowledge generated on Philippine Culture and Heritage to enhance instructional delivery across all levels of education
 Establish a Philippine culture-based innovative instructional delivery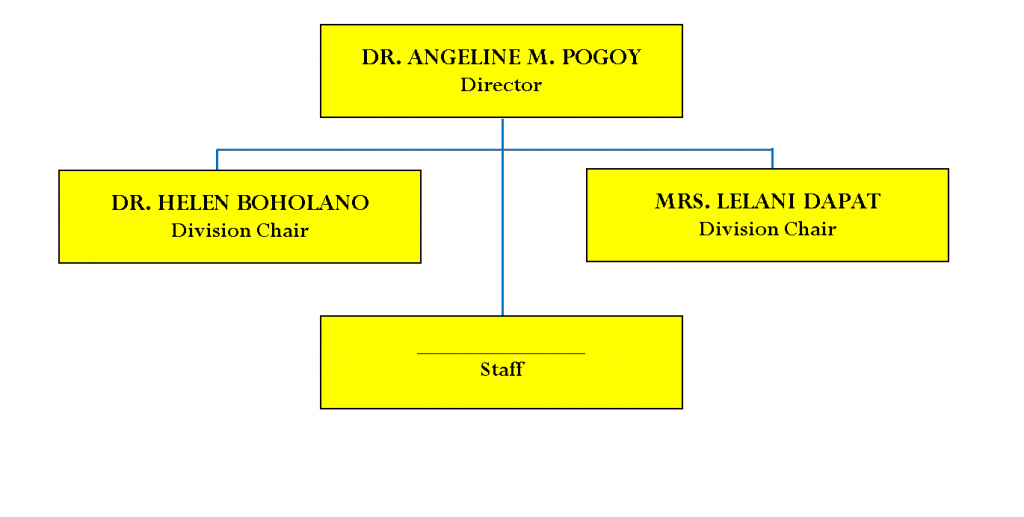 No.

Title

Authors

Date Published

Journal

Indexing

1

A Close Encounter of the 21st Century 'Rizal' at the Bumpy Road of Buhisan

Rainlee N. Bentazal
John Eric B. Rubi
Chenny Mendoza
Reynaldo B. Inocian
Romualdo B. Generalao

May 2018

Asia Pacific Journal of Multidisciplinary Research

CHEd Accredited/ACI

2



Devotees' Testimonies of Faith of Señor Santo Niño De Cebu

Mitchie Brion
Glorie Ann Cabaluna
Diana Jane Mencede
Nedissa T. Ladera
Ebora Lape
Ma. Elsie R. Laput
Riza Nunez
Reynaldo B. Inocian

May 2018

Asia Pacific Journal of Multidisciplinary Research

CHEd Accredited/ACI

3

The Exquisite Life of a Dominant Eagle

Saulo A. Alinsunod
Reynaldo B. Inocian
James Louies B. Un
Rebecca Leslie J. Cabras

August 2018

Asia Pacific Journal of Multidisciplinary Research

CHEd Accredited/ACI

4

Indegenizing and Contexualizing the Use of Cooperative Learning Strategies

Reynaldo B. Inocian
Lelani C. Dapat
Genara B. Pacaña
Gerome M. Lasala

November 2019

Journal of Research, Policy & Practice of Teachers & Teacher Education

ACI

5

Living with the Dead: A Qualitative Study on the Social Well-Being of Filipino Families Living in Cemeteries in Cebu City

Joyce V. Lapatha
Zyra Marie A. Largo
Fe Laurice A. Lawas
Abigail F. Malagar
James Louies B. Un
Reynaldo B. Inocian
Rebecca Leslie J. Cabras

February 2019

Asia Pacific Journal of Multidisciplinary Research

CHEd Accredited/ACI

6

Out-Of-Field Social Studies Teaching through Sustainable Culture-Based Pedagogy: A Filipino Perspective

Niña Mea S. Pacaña
Charmen D. Ramos
Maryland N. Catarata
Reynaldo B. Inocian

August 2019

International Journal of Education and Practice

Scopus

7

Unveiling the Indigenous Art and Craft of Bakat and its Economic Significations

Reynaldo B. Inocian
Niño James P. Cuestas
Justin Keith L. Carin
Jhon Daryl E. Canoy

September 2019

Journal of Cultural Heritage Management and Sustainable Development

Clarivate/Scopus

8

Cebuano Cultural Identities: Prospects for a Culturally Responsive Pedagogy

Annie Lorrie I. Callangan
Darleen R. Medrano
Windelee G. Gualiza

May 2020

Journal of Research, Policy & Practice of Teachers and Teacher Education

ACI

9

Teacher Education Institutions in the Philippines towards Education 4.0

Rivika C. Alda
Helen B. Boholano
Filomena T. Dayagbil

August 2020

International Journal of Learning, Teaching and Educational Research

Scopus

10

Technology-Enriched Teaching in Support of Quality Education in the 21st Century Skills

Helen B Boholano, Vincent Theodore M Balo, Angeline M Pogoy, Rivika Alda

December 2020

Solid State Technology

Scopus
Cebu Normal University is set to receive P7 million worth of grants from Commission on Higher Education (CHED) that would enable the university to implement three projects.

            Two of these projects focus on improving flexible learning — the Flexible Learning Modality Training for Teacher Educators (FLMTTEd) with an allocation of over P2.5 million and the Flexible Instructional Materials Development for Teacher Educators (FIMDTEd) which has been earmarked P1.8 million.
The third project, Developing Global Filipino Teachers (DGFT), has been allocated a budget of P2.6 million. It aims to equip teachers with the needed pedagogical and socio-cultural competencies as global educators.
Flexible learning
Amid the onslaught of the COVID-19 pandemic, CNU has been actively pursuing projects meant to help convert threats and challenges to opportunities.
In a survey conducted by the university, educators expressed the need to reshape their lessons to include provisions for flexible learning modalities to meet the changing educational landscape brought about by COVID-19.
Thus, FLMTTEd aims to train faculty members of teacher education institutions on effective implementation of flexible learning modalities in the teaching learning processes in the new normal.
To achieve this, CNU has forged partnerships with Cebu Technological University-Tuburan Campus and Leyte Normal University.
On the other hand, FIMDTEd aims to develop research-based flexible instructional materials such as modules for the professional education courses in teacher education.
These will be utilized by educators, specifically those who are teaching in local colleges within Central Visayas.
The flexible instructional package for a professional education course includes lectures, readings, worktext, problem-based activities, and other resources that can be used in both face-to-face and online classrooms.
Going global
Meanwhile, the DGFT program of the CNU College of Teacher Education seeks to help Filipino educators in Cambodia increase their cultural awareness to address global change. This, as schools have increasingly become more culturally diverse.
It also aims to help the educators develop their teaching skills to create a learning setting wherein students respect each other, value diversity, and collaborate effectively.
The program is set to conduct intensive review classes, hands-on trainings on varied learning modalities and practice exercises to be done in Cambodia and in the Philippines.
With this program, teachers are expected to acquire the needed competencies as global educators, and pass the licensure examination at the same time. –/Chiel Martina Y. Condor/JMD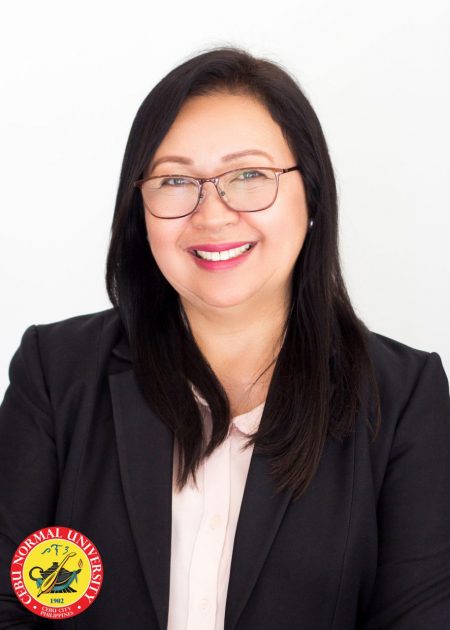 Dr. Angeline M. Pogoy
(032) 254-1452 local 127
pogoya@cnu.edu.ph
DR. HELEN BOHOLANO
(032) 254-1452 local 127
boholanoh@cnu.edu.ph
MRS. LELANI DAPAT
(032) 254-1452 loc. 127
dapat@cnu.edu.ph