The Office of External Affairs and International Linkages successfully organized a three-day training workshop entitled Community Organizing Participatory Action Research (COPAR) Training: Basis for CNU E-HELP Intervention Projects of the College of Medicine´ last February 16-18, 2023 at One Central Hotel in Cebu City, which was attended by CNU key administrative officials, including Dr. Angeline M. Pogoy (Vice-President for Research, Extension, and Publication), Director Naila Y. Beltran (Director, External Affairs and International Linkages and Dr. Ma. Socorro G. Manaloto (Dean, VSMMC College of Medicine) together with the faculty of College of Medicine and College Extension Chairs. This intensive training program was made possible through the collaborative efforts of the External Affairs and International Linkages department and the CNU College of Medicine. The purpose of the training was to lay the groundwork for CNU E-HELP Intervention Projects and to empower participants with the knowledge and skills necessary to drive community-based initiatives.
This three-day training in Community Organizing and Participatory Action Research (COPAR) serves as the foundation for the College of Medicine's CNU E-HELP intervention projects. It aims to empower stakeholders to work collaboratively and efficiently to alleviate their immediate and long-term problems using the COPAR Framework; conduct Community Organizing Action research from the College of Medicine; and foster three new project proposals for CY 2023-2025 for implementation in three communities.
On the first day of the training began with a warm welcome by Dr. Angeline M. Pogoy on her welcome remarks hoping they have a heart and a dedication to served. From that day forward, she believed that the College of Medicine can do a better part in empowering healthy communities, not just empowering the community but to sustain also the projects particularly those related to health.
"Today your presence demonstrates our culture of commitment to served and para nako it is so touching that no matter how busy you are you gave time by being here and I would like to believed not just commitment to help others, I know that we can soar higher"… she said.
Dr. Pogoy is enthusiastic that they will be able to fulfill the faculty of the College of Medicine's commitment through their projects, which will initiate today with the aforementioned training.
"We are fortunate that we have somebody also has the expertise like you. With your expertise and experience and if we do this together with synergy with commitment and dedication, of course we can achieve what we want to achieve"… she said.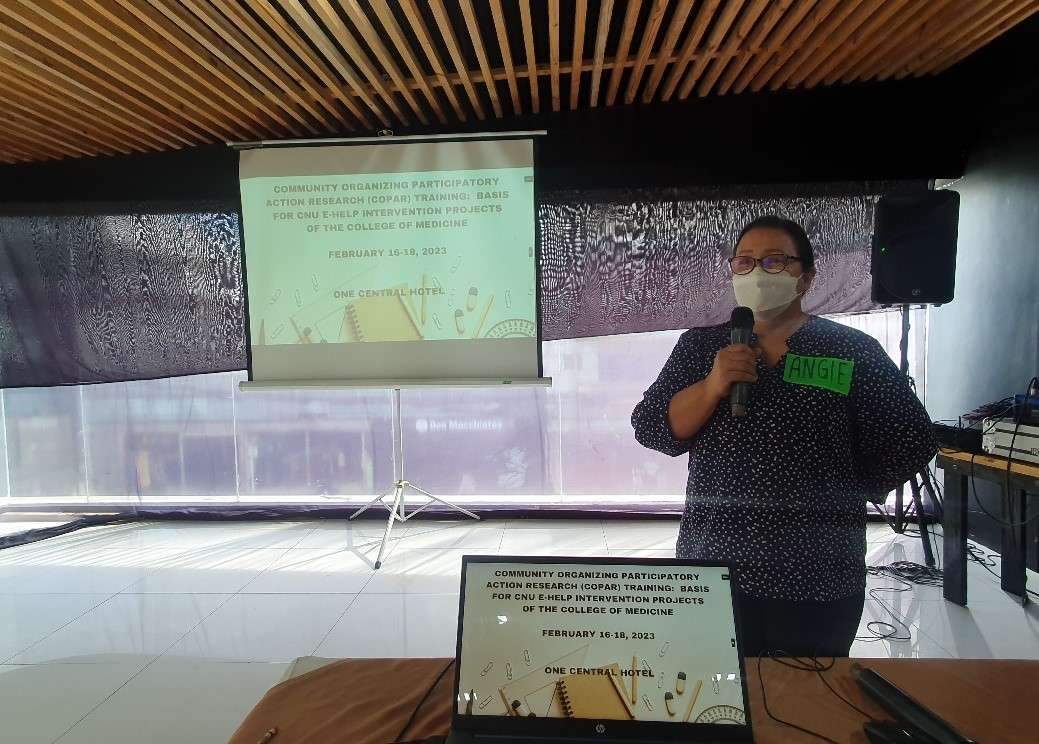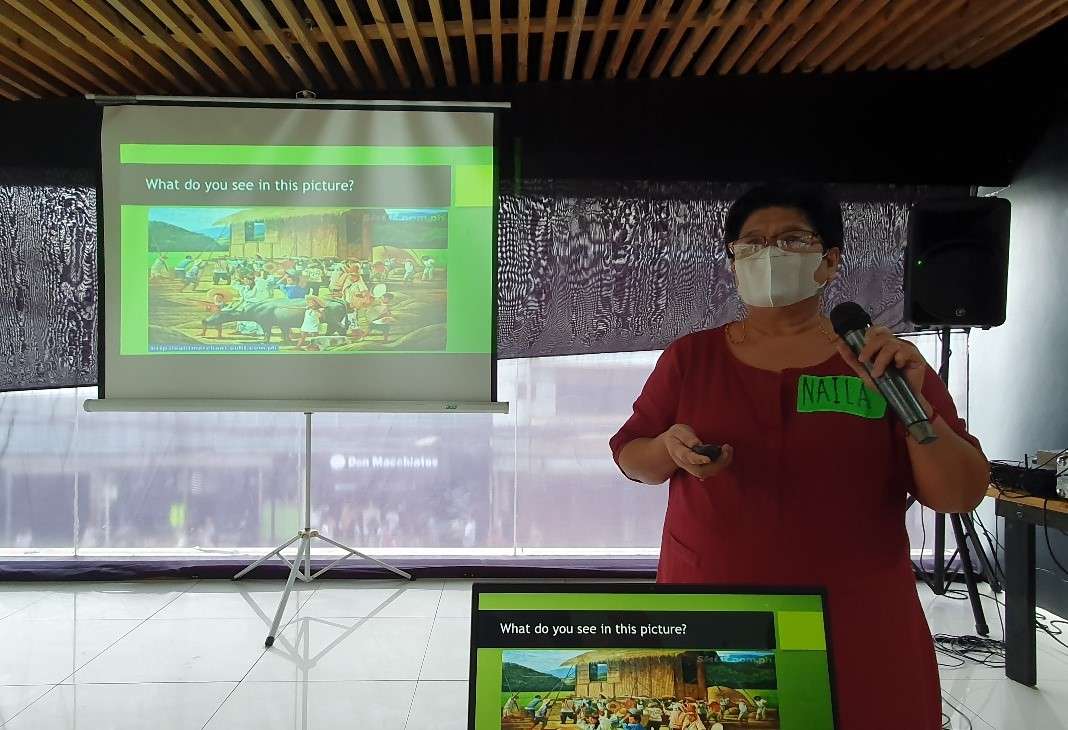 The event commenced with a thought-provoking keynote speech by Dr. Josefino A. Ronquillo, an expert in Participatory Action Research. Over the course of the training, he conducted interactive sessions, imparting valuable insights on various aspects of COPAR such as community assessment, identification of critical issues, collaboration strategies, and project planning.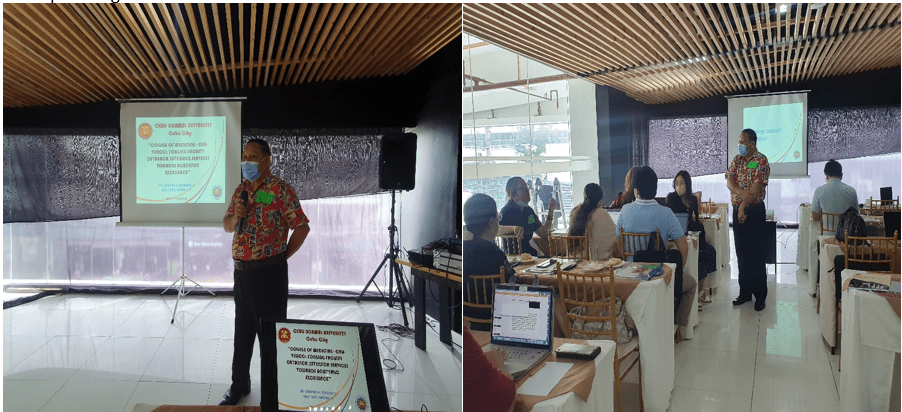 On the second day, participants were divided into small groups to engage in hands-on workshops. These interactive sessions allowed trainees to apply their newfound knowledge to real-life scenarios by crafting a proposal by identifying deprived, depressed, and underserved communities. Workshops covered critical aspects of community organizing, such as facilitating community meetings, conducting needs assessments, and developing participatory action plans.
The final day of training focused on synthesizing ideas and presenting the draft proposals and cohesive action plans. Each group collaborated to develop a comprehensive intervention project proposal based on their learnings throughout the duration of the program. Presentations showcased innovative ideas aimed at addressing various health concerns within targeted communities. By the end of day three, all participants gained valuable insights into the potential impact of well-planned community-driven projects.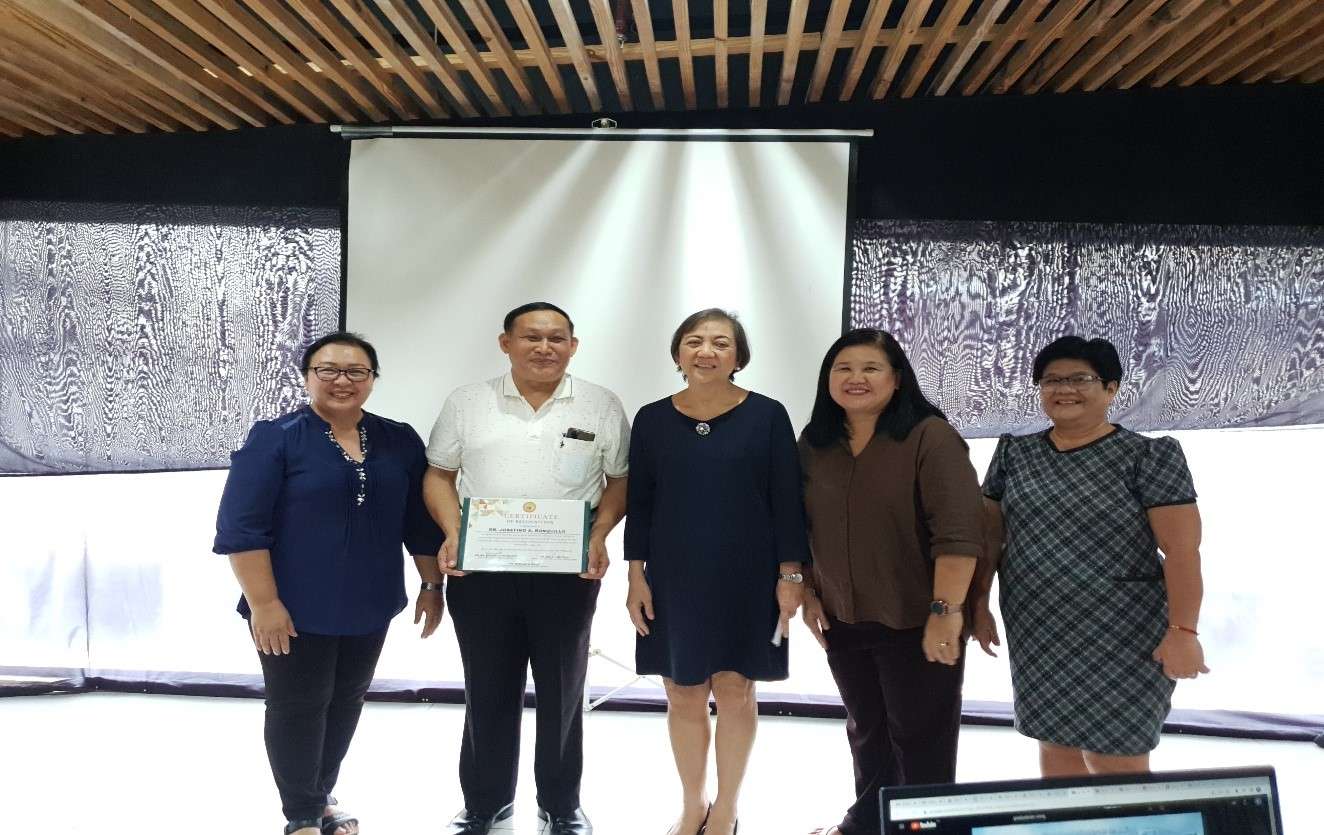 By the end of the three days, participants were better equipped to apply their newfound knowledge in designing and implementing community-based intervention projects. The skills acquired during this training will greatly benefit CNU E-HELP projects and empower future initiatives at the College of Medicine. In sum, the event was a resounding success, paving the way for stronger collaborations toward addressing pressing healthcare concerns within local communities. (LET)